Why You Don't Need to Buy a New Pc for Windows 11
Jul 28, 2021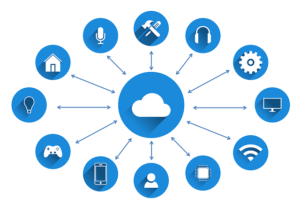 The new Windows 11 will be available for download this year and will come pre-installed on new PCs. However, these PCs will come with different requirements and have to follow Microsoft's guidelines; including a TMP chip for added security.
However, this does not mean Windows 10 will become obsolete. Windows 10 will still be supported until the 14th of October 2025, after which you stop getting any security updates or new features from Microsoft.
If you are planning on upgrading to the new Windows 11, you do not need to get a new PC. The range of PCs released over the last four years will function well with Windows 11. If your current PC works fine, you do not need to upgrade your previous operating system.
Before now, the release of a Windows OS never garnered so much attention as almost every PC could make the upgrade seamlessly. However, Microsoft has included some requirements with its latest OS. 
Here are some essential details for you on Windows 11 and why you don't need a new PC to use it.
When is the Windows 11 release?
According to Microsoft, Windows 11 will be released later in 2021. All PCs that will come out in the next few weeks will be able to upgrade freely.
Is there any improvement or enhancement in Windows 11 compared to Windows 10?
Windows 11 will have a couple of new design elements and features that will modernize and refresh the overall Windows experience.
What's Changing
Desktops lets you create several desktop windows for various uses to declutter and organize your PC.
It's like having more than one monitor; each for different purposes. 

Instead of moving between monitors you can switch the desktop windows on a single screen/monitor.
Snap Layout feature that helps you organize open documents and apps on the desktop. 
Useful

when you constantly leave several windows open.

No longer need to resize and place them on your desktop.
You can also use voice, finger gestures and the stylus pen on more apps.
Making note-making more accessible and valuable.
Can your current PC run Windows 11?
If your PC is relatively recent (from about 2018) then you will most likely be able to run Windows 11. However, anything older than four years probably will not support Windows 11.
Windows 11 requires more to run than Windows 10. However, your PC will run Windows 11 as long as you have a CPU from 2018 until recently.
What's Needed
To be specific, you must have a PC with:
an 8th Gen Intel CPU or later

or one with the AMD 2000-series
Even so, there are more CPUs from AMD and Intel that can run Windows 11.
How can you check which CPU is your PC?
One way to check what processor your computer is running on is in Task Manager. Press down on Ctrl, Shift and Esc keys to pop up Task Manager. After which, you will click on the Performance tab, which displays the CPU model name and digits.
You can consider getting a new PC if the current one is lagging or is having issues you cannot fix. And whether you buy a desktop or a laptop now, it will support the new Windows 11.
Conclusion
The recent windows update promises many great features: 
a new Window store

an Auto HDR for improved visuals during gaming 

a fresh start menu design 
This Windows update looks to be the greatest that Microsoft has ever done. It will increase productivity mainly because of the multi apps features that come with it. Look out for Windows when it comes out later this Fall. 
If you're looking for a PC, laptop or an upgraded CPU to run the new Windows 11, come by sellbroke.com to see what we have in store. You can also sell PC that's too old to us for cash and pick up a new one.