How Much Do You Really Need to Spend on a Gaming Laptop?
Jul 19, 2021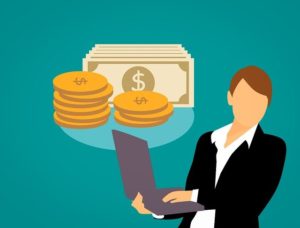 Buying a gaming laptop should not be a rushed decision. But what's the best for you? There are many features to consider, as there are several options to choose from; ranging from a low-end budget laptop to a high-end type. What you should first realize is your expectations from a gaming laptop.
Cost
For you to really enjoy a gaming laptop, you should consider the following: getting a laptop that, at the very least, has an NVIDIA GeForce GTX 1060 GPU, HDMI 1.3 port, and an Intel Core i7-6700HQ processor to enjoy virtual reality games. To get a low budget laptop with low quality specs and great for esports, you could be spending around $600 and under.
An average gaming laptop that will suit everybody's needs would cost around $700-$1000. The type of gaming laptop that is good for 4K tasks and will fill the needs of any gaming enthusiast should cost about $1000-$1500. While from $2000, you should expect to get a high-end laptop and is strictly for 4k gaming.
The Point 
$600-under: Runs well, low specs

$700-1000: Runs most things, solid specs

$1000-1500: Runs nearly everything, far above quality specs

$2000- Runs it all, every spec you could want
Features to Look for
Now you know price ranges, it's time to look at the internal and external components of your gaming laptop. When you want to get a gaming laptop, there are guidelines to follow to get the best option that will serve you well. The things to consider when you want to get a gaming laptop are:
A comfortable keyboard

Avoid mobile chips (GPUs are preferred)

A high-resolution display  

Laptops with traditional screens- touch screen laptops tend to drain batteries faster, and are more expensive.

SSD for good storage.
There are several brands of gaming laptops, but there are major ones that are sure to give you the best features you need. Brands such as Alienware, ASUS, Lenovo, MSI, Aorus, Razer, OriginPC, HP and Acer will give you the best features for the best prices.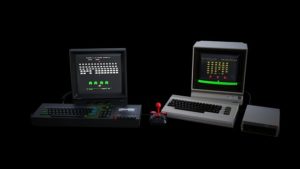 Display
Although some gaming laptops now have touch screens, it is better to go for a regular screen to get the most out of it. Except if you want to play simple games like Cut the Rope or Candy Crush.
You need to go for laptops with at least QHD 4K (3840 x 2160) or (2560 x 1440) panels as they really bring color and details to your gaming experience. And a G-sync technology that removes graphical tears on screens from 1080p onward.  You should also consider laptops that come with an organic light-emitting diode (OLED) technology. This technology comes with efficient panels that give premium contrast and color.
The Point
Touchscreens are for touchscreen games

QHD 4K (3840 x 2160) or (2560 x 1440 panels) at the very least

G-sync for optimal clarity

OLED for the best contrast and color 
Keyboards
It is essential to get a comfortable keyboard when choosing a gaming laptop. You have to consider one with good key travels of at least 1.5mm-2mm depth. It should also come with a springy bounce to avoid any missed inputs in the middle of a game. You should also consider a laptop with an anti-ghosting feature. This will let all keys register as soon as you press them simultaneously for any power move. Most importantly, a good gaming laptop should have customizable backlit features. The customization that this gives you really makes the laptop feel like your own.
The Point
Depth of 1.5mm-2mm is perfect

Good spring back= better inputs

Anti-ghosting for no lag

Good and variable backlights make it personal
Performance
When choosing a laptop's CPU, you must consider selecting a 6th-Gen Core and an Intel laptop. It must also have a good clock speed and an Intel core i5 as the slowest CPU to consider getting. Additionally check out AMD Ryzen based laptops as they are on the rise.
The performance of a gaming laptop has to be top-notch, so having a GPU is something you need to look into for your gaming laptop. A GPU will process data and transmit the signal to your screen, providing the necessary image for it. A discrete GPU is better because it comes with its own video memory. Most gaming laptops come with NVIDIA GPUs, but the more storage that comes with them, the better. Although most new gamers should be okay with 4GB of VRAM, a more seasoned gamer should expect nothing less than 8GB.
If you spend enough money you can rest assured that your laptop will last longer and you won't have to worry about updating it any time soon.
The Point
At the very least, a CPU with a Core i5

A solid GPU (more storage is better)

If you're new, 4GB VRAM is for you

If you're not, 8 GB VRAM is the minimum
Conclusion
Getting a gaming laptop should not require spending massive amounts of money; it is very possible to spend less and get a high-performance laptop. To get good CPUs and displays, you need to consider spending up to $1000 to get the best performance. But to get the most of a gaming laptop- a 4K and OLED screen, you would be spending from $2000 and above. 
Choosing the right gaming laptop can seem like a difficult decision. Fortunately, the guide above has given you a solid foundation to pursue exactly what fits your needs. For best performance you need to focus on fast GPUs and CPUs.
The Fastest Gaming CPUs and GPUs in the World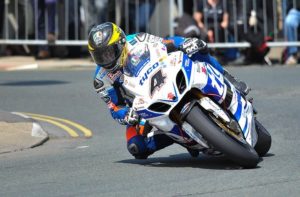 Having a top-class processor is vital for gaming PCs. Combining a fast CPU and GPU will help your gaming PC produce the best performance it is capable of. You want processors and graphic cards with numerous cores for streaming, content creation, productivity and other functions for your PC.
Intel recently released its Rocket Lake chips, and there have been complaints about the Core-i9 11900K. However, there are still other Intel processors that offer top speed and performance. AMD still maintains its top ratings with the remarkable Zen 3, specifically the Ryzen-9 5900X that delivers excellently.
Here are some of the fastest gaming processors and graphics card currently available. This will help you avoid mistakes when buying a gaming laptop.
The Fastest Gaming CPU 2021
AMD Ryzen 9 5900X
AMD has improved Zen's architecture for each passing generation, but the latest leap with the Zen 3 is even more remarkable. AMD showed that it can now stand on the same level as Intel on gaming PCs. It offers your graphics card with juicy frames, and it can withstand any resolution you throw at it. It has 12 cores and 24 threads, which means it can handle everything you request from it. From the 3D rendering to video editing and other tasks, it will handle it properly.
It offers you a top-level of freedom when gaming, and you will never feel held back, with the only drawback being the pricing and the cooler.
Intel Core i5 11600K
This is one of the newly released Rocket Lake Gen, and it is a favourite in the lineup. It is an excellent processor, and it comes with six cores and 12 threads well utilized for gaming. The pricing is also reasonable, costing less than the Ryzen-5 5600X while going head to head with the AMD's Zen 3 in terms of performance.
AMD Ryzen 5 5600X
This chip is the affordable version of the 5900X. All the Ryzen 5000 AMD chips offer you the same level of gaming performance, which means you will get similar frame rates to that of the 5900X. However, it doesn't have as many cores, with six cores and twelve threads.
AMD Ryzen 7 5800X
This processor is similar to other Ryzen 5000 chips, coming with top-class architecture and excellent gaming performance. It produces similar figures like the 5600X and 5900X, and it has 16 threads and eight cores, which sets it well for future gaming.
Intel Core i9 10900K
The 10900K was placed as the fastest gaming CPU until the introduction of the Zen 3 by AMD. When it lost that position, it lost a lot of the hype around it. It has ten processing cores, being the first Intel processor to have that.
The Fastest Gaming GPU 2021
Nvidia RTX GeForce 3080
The RTX GeForce 3080 brought a lot more accessibility for 4K gaming. Formerly, you needed to get the RTX 2080 Ti for playable framerates on 4K gaming and this cost over $1,000. But with the RTX GeForce 3080 and other Nvidia GPUs, you can now access the same framerates for half the price.
It delivers up to an 80 percent performance boost from what the RTX 2080 offers and up to a 30 percent increase from the RTX 2080 Ti.
Nvidia RTX GeForce 3080 Ti
This beast of a GPU rises above all other Nvidia GPUs in its category, as it perfectly combines performance and power while making it affordable. It delivers a performance similar to that of the RTX 3090, and it offers a breathtaking 4K gaming performance at 60fps. It also has ray tracing for users that care about it.
Nvidia RTX GeForce 3090
The RTX 3090 is top-notch in terms of performance. The 24GB memory means no shortage of performance regardless of the game or the project you are executing. The RTX 3090 can deliver 8K performance. Although it is costly and extensive, which means it might be a handful for most users.
Nvidia RTX GeForce 3060 Ti
Nvidia challenges AMD with this graphics chip when it comes to value. The performance to price ratio is excellent, as it punches above its class with a performance rivalling the RTX-2080 Super and an affordable price tag. It also has excellent ray tracing for users that care about ray tracing.
Nvidia RTX GeForce 3070
Nvidia offers top performance with the RTX 3070, and it doesn't cost too much. It delivers 4K gaming with affordable pricing, and you don't have to compromise the settings to achieve this. Now you know what to look for when buying. You can also sell laptop to us if you need extra cash for a new one.