How Much Do You Really Need to Spend on a Gaming Laptop?
Jul 19, 2021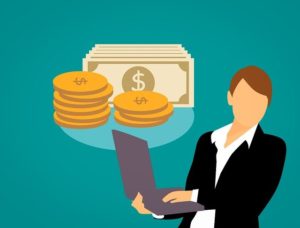 Buying a gaming laptop should not be a rushed decision. But what's the best for you? There are many features to consider, as there are several options to choose from; ranging from a low-end budget laptop to a high-end type. What you should first realize is your expectations from a gaming laptop.
Cost
For you to really enjoy a gaming laptop, you should consider the following: getting a laptop that, at the very least, has an NVIDIA GeForce GTX 1060 GPU, HDMI 1.3 port, and an Intel Core i7-6700HQ processor to enjoy virtual reality games. To get a low budget laptop with low quality specs and great for esports, you could be spending around $600 and under.
An average gaming laptop that will suit everybody's needs would cost around $700-$1000. The type of gaming laptop that is good for 4K tasks and will fill the needs of any gaming enthusiast should cost about $1000-$1500. While from $2000, you should expect to get a high-end laptop and is strictly for 4k gaming.
The Point 
$600-under: Runs well, low specs

$700-1000: Runs most things, solid specs

$1000-1500: Runs nearly everything, far above quality specs

$2000- Runs it all, every spec you could want
Features to Look for
Now you know price ranges, it's time to look at the internal and external components of your gaming laptop. When you want to get a gaming laptop, there are guidelines to follow to get the best option that will serve you well. The things to consider when you want to get a gaming laptop are:
A comfortable keyboard

Avoid mobile chips (GPUs are preferred)

A high-resolution display  

Laptops with traditional screens- touch screen laptops tend to drain batteries faster, and are more expensive.

SSD for good storage.
There are several brands of gaming laptops, but there are major ones that are sure to give you the best features you need. Brands such as Alienware, ASUS, Lenovo, MSI, Aorus, Razer, OriginPC, HP and Acer will give you the best features for the best prices.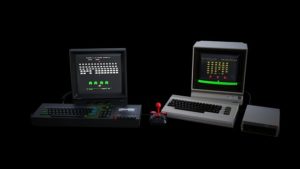 Display
Although some gaming laptops now have touch screens, it is better to go for a regular screen to get the most out of it. Except if you want to play simple games like Cut the Rope or Candy Crush.
You need to go for laptops with at least QHD 4K (3840 x 2160) or (2560 x 1440) panels as they really bring color and details to your gaming experience. And a G-sync technology that removes graphical tears on screens from 1080p onward.  You should also consider laptops that come with an organic light-emitting diode (OLED) technology. This technology comes with efficient panels that give premium contrast and color.
The Point
Touchscreens are for touchscreen games

QHD 4K (3840 x 2160) or (2560 x 1440 panels) at the very least

G-sync for optimal clarity

OLED for the best contrast and color 
Keyboards
It is essential to get a comfortable keyboard when choosing a gaming laptop. You have to consider one with good key travels of at least 1.5mm-2mm depth. It should also come with a springy bounce to avoid any missed inputs in the middle of a game. You should also consider a laptop with an anti-ghosting feature. This will let all keys register as soon as you press them simultaneously for any power move. Most importantly, a good gaming laptop should have customizable backlit features. The customization that this gives you really makes the laptop feel like your own.
The Point
Depth of 1.5mm-2mm is perfect

Good spring back= better inputs

Anti-ghosting for no lag

Good and variable backlights make it personal
Performance
When choosing a laptop's CPU, you must consider selecting a 6th-Gen Core and an Intel laptop. It must also have a good clock speed and an Intel core i5 as the slowest CPU to consider getting. Additionally check out AMD Ryzen based laptops as they are on the rise.
The performance of a gaming laptop has to be top-notch, so having a GPU is something you need to look into for your gaming laptop. A GPU will process data and transmit the signal to your screen, providing the necessary image for it. A discrete GPU is better because it comes with its own video memory. Most gaming laptops come with NVIDIA GPUs, but the more storage that comes with them, the better. Although most new gamers should be okay with 4GB of VRAM, a more seasoned gamer should expect nothing less than 8GB.
If you spend enough money you can rest assured that your laptop will last longer and you won't have to worry about updating it any time soon.
The Point
At the very least, a CPU with a Core i5

A solid GPU (more storage is better)

If you're new, 4GB VRAM is for you

If you're not, 8 GB VRAM is the minimum
Conclusion
Getting a gaming laptop should not require spending massive amounts of money; it is very possible to spend less and get a high-performance laptop. To get good CPUs and displays, you need to consider spending up to $1000 to get the best performance. But to get the most of a gaming laptop- a 4K and OLED screen, you would be spending from $2000 and above. 
Choosing the right gaming laptop can seem like a difficult decision. Fortunately, the guide above has given you a solid foundation to pursue exactly what fits your needs. And don't forget to look for those needs right here at sellbroke.com.