Top 3 Best Gaming TV In 2021 Under $2000
Jul 14, 2021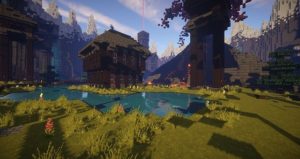 When you want to choose a suitable gaming tv, you need to take different factors into considerations. It has to be the best type of tv regarding usability, size, and average everyday use since it will not just be for gaming. There are different types of gaming TVs; it depends on your preference, the kind of room you want it in and your budget.
When thinking of getting a good gaming tv, you must consider ones with the following significant features as Video inputs, OLED,4K and HDR, Hz/ FPS/ Refresh rate, Connectivity, Input Lag
And as much as these features are essential, you have to consider your budget as well. Tv with premium features can cost a lot more, and most of them are not worth the price. You also need to know the TVs that will give you a detailed and vibrant gaming experience.
LG CX OLED
This TV comes in different sizes of 48, 55, 65, and 77 inches. It has a 4K Ultra HD resolution and a refresh rate of 120Hz. Suitable for the Xbox series x and PS5. It has OLED panel technology and costs around $1,700- $1,896.99.
This TV is the best option if you want a high-speed refresh rate. Thanks to Nvidia G-Sync support, it is a premium TV that can be used for PC gaming.
For fast-paced gaming like racing and first-person shooters, this Tv will move ideally with its refresh rate. Also, with the OLED technology, dark scenes are brightened with individual pixels shut off by the CX feature.
With all these great features, the LG CX OLED is an affordable 4K gaming tv that can also be used for sports, movie games and tv shows. It is an excellent value for money and comes with great size.
Hisense 55H8G 55-inch
The Hisense 55H8G 55-inches android tv is suitable for gaming. It has a user-friendly interface, and you can also access lots of apps on the google play store. This tv is one of the best gaming TVs under $2,000. With a resolution of 3840x2160, this 55-inch tv has a dimension of 48.3 x 9.5 x 30.7 inches and weighs 33.1 lbs. it has a ULED panel technology and has good color and contrast.
Deciding about what kind of gaming laptop to get could mean thinking of the price. It is good that this tv lets you worry less about the cost while giving you a premium experience. This tv is very well under $2,000. The Hisense 55H8G provides perfect contrast and color, supports HDR10, Dolby Vision HDR, and does 4k at 60Hz. On lower resolutions, it goes as far as 240Hz.
It produces saturated and quality colors in HDR but barely bright enough to stand out brightly in a well-lit room for gaming. But for movies, with its excellent contrast ratio, it is perfect.  With features like this, it is a little wonder that the Hisense 55H8G 55-inch tv is not more expensive than it should be.
Sony A8H OLED 55-inch
The Sony A8H OLED 55-inch is a 4K gaming TV. Weighing at 53.3 lb., this tv has a resolution of 3840x2160 and a dimension of 48.3 x 28.9 x 12.8 inches. It comes for $1,596-$1,898. This tv has a good wide viewing angle and is famous for its amazing picture quality.
The 4K OLED TV is thin- which makes it noticeable and perfect to mount on walls. And has excellent viewing angles that make it easy to watch from anywhere in the room. Its new GPU or next-gen consoles will let you enjoy 4K gaming. Unfortunately, it does not come with a variable refresh rate, and that is bad for a TV of this size that costs this much. It also has a great color range, and that gives it a deep dark color level.
This tv is fluid and has thorough and complete smart compatibility for the home. It is the perfect TV with great sound and display that will be great for gaming, movies, and sports.
Conclusion
If you want a tv that can give an outstanding quality of video content and turn into the best gaming tv, the above lists are the best choice. Most gaming TVs, for the best quality, come at a very high price. If you need extra cash you can trade your laptop for money with us. We have made a list of the best gaming TVs under $2,000 to provide you with high quality, 4K resolutions, great sound for games, good multimedia and great features.