Should You Upgrade to the New Windows 11 or not?
Jul 13, 2021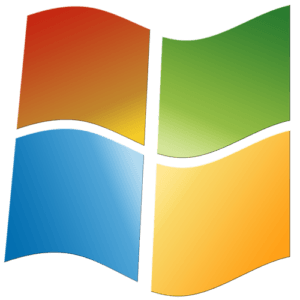 The newly released Windows 11 by Microsoft is promising to be the latest and greatest version of Windows. It has a lot of great new features and designs. This new upgrade will definitely soar your productivity. Ranging from the start menu to multiple apps functioning all at once. It can run on android applications, has Auto HDR to improve visuals for gaming, and comes with a new window store.
New PCs will have Windows 11 pre-installed, but if you have a windows 10 PC, you can get a free upgrade when it is out. The good news is Microsoft is planning to provide an early incomplete build of the update to people that already use a Window 10. Here are the features that come with the new operating system.
If you want to install the new windows, your system has to come with a CPU of at least 1GHz or SoC. It has to go with at least 4GB and storage of over 64GB. It also has to come with a 720p display and should be compatible with DirectX 12 or the WDDM 2.0 driver.
Start menu Redesign
The new windows 11 has a user-friendly and sleek interface. At the centre of the home view, you can press a start button to let you access your docs, apps, and recent files. The most important thing about this new design is that it enables you to connect to your apps faster.
Instead of extensive lists of apps, the new Windows 11 comes with one grid for select apps and another grid for optional documents. It has a rounded corner of your apps, making it looker sleeker and fresher. Also, it comes with better-looking colors and transitions with a new mode that lets content stand out.
New And Better Touch, Voice and Pen Support
The new Windows 11 comes with an enhanced voice recognition feature that allows the new and improved text transcription. It also comes with accurate voice commands and instant punctuation.
The onscreen keyboard can be customized and redesigned. The new haptics sound like using an actual pen if you use a stylus or pen to work on your machine. There are more spaces between the icons when it comes to touch, so you can not make mistakes when you type. There is also a more significant touch target that helps you move windows quickly and resize them.
New Snap groups, docking, and Snap Layouts
Snap layouts now come in this new OS, and it lets you run different apps simultaneously. The main reason for these new snap groups on windows is to enable you to get back to your task if you feel lost after responding to a notification.
It is the same thing with the new docking. Your monitor minimizes if you have to unplug your monitor. All of your windows will show again when you reconnect to a dock.
Direct Storage and Auto HDR for gaming
There are newly improved features that focus on the gaming aspect of Windows 11. These features will improve the entire outlook and experience of gaming. Features such as Auto HDR, which is brighter and more detailed during the gaming experience. It also works at aiming to improve the color output and contrast on games that do not necessarily require game reconfiguration by app creators.
Desktops
With the new system, you can customize your desktop with different wallpapers. Whether you are using your desktop for school, gaming, work or home, you can set each to their wallpaper.
Teams Integration
In the new Windows 11, teams will be more mainstream. It will enable you to connect to voice and video calls right from chatting. Teams will work on iOS, Android, and of course, windows directly from the taskbar.
Trust point module (TPM)
This is a security means in computers, and for Windows 11, every system will be needing a TPM 2.0 chip. This will make sure that your pc is running well. The security details are enhanced beyond the consumer software capabilities.
Conclusion
Windows 11 is not a total reinvention of the Windows operating system, but it is definitely an upgrade. The auto HDR makes gaming much more enjoyable. The new features, such as a fresh start menu and multitasking structures, enables productivity. The new Microsoft Windows 11 comes with many good qualities, and it is definitely worth an upgrade. You can trade in laptop with us if it's too old to handle the new Windows and use the cash for a new machine.