Top 5 Features of the New iOS 15
Jul 12, 2021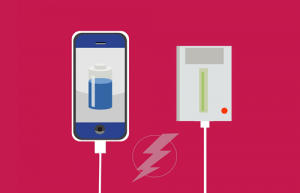 The latest version of iOS 15 was introduced in June and released around September to November. The new iOS will support iPhone iOS 13 and 14, including iPhones: 6s, 6s Plus, 7, 7 Plus, 8, 8 Plus, X, XR, XS, XS Max, 11, 11 Pro Max, SE, 11 Pro, 12, 12 Mini, 12 Pro, 12 Pro Max, and the iPod touch.
This operating system is currently available to beta testers and developers as a preview beta release. Although it would be best to install it on a different device you own as it could come with issues or bugs. The public beta of this new operating system is currently available.
It promises new features such as distraction reducing tools, enhanced privacy features, a different experience for notifications, and other designs for maps, weather, safari etc.
Focus
Focus is a new distraction reduction tool that syncs all across all Apple devices. What it does is help iPhone users sieve notifications and home screens depending on what they should focus on.
Focus blocks unwanted notifications and determines which application should come with notifications. It is also possible to customize your focus to show particular statements to suit your personal time or work hours. It also allows you to set up auto-replies.
Spotlight
Spotlight allows you to see enhanced results for graphic web searches, shared photos, contact cards, and locations shared with finding me. It also comes with the new live text feature that lets you have handwriting and texts in pictures. And it is easily accessible from the home and lock screen. On the maps, there is an action button that focuses on apps clips for businesses.
Notification's Redesign
This new operating system has been totally redesigned. The apps that come with the new iOS have larger icons for easy identifications and displays pictures for contacts for easy identification. Notifications can also be customized into a brief summary that makes a collection of notifications to be delivered whenever you want it.
With the on-device intelligence, you can set your summary notifications by priority. This examines your interactions with the apps on your phone and places the most critical notifications to the top. However, there will be immediate delivery of time-sensitive messages regardless. You can also mute notifications or apps you do not constantly engage in.
Siri
In the new iOS, Siri uses a neural engine to process requests. This increases responsiveness and security even without an internet connection. Siri also notices the websites you frequent, contacts you converse with the most, and new words you use, which allows you to get better responses. It understands your speech and recognizes it better. You can also make calls or place a message by onscreen context.
Siri also understands context when making a request and announcing reminders in Apple Car play or Air Pods. You also get to control HomeKit devices whenever you want. Onscreen objects like web photos, map locations, apple podcasts, apple music content, apple new stores, and pictures can be shared in a message or a screenshot.
In this new iOS, Siri also supports languages such as Indian English, Kannada, Hindi, Gujarati, Telegu, Tamil, Punjabi, Malayalam, Swedish, Danish, Finnish, and Norwegian. It also supports neural texts to speech voice in those languages.
Facetime
In the new iOS 15, facetime comes with portrait mode for video calls that allow users to put themselves into focus, blurring out any unwanted background setting. It comes with new spatial audio that enhances voices on the call. And a broad spectrum mode to introduce background noises and a new microphone mode to distinguish your voice from the background.  It also comes with the
It also allows you mute alerts, so when you are speaking on silent, it gets clearer. And has a better grid view for calling on facetime. This allows different people on the calls to see more than one face simultaneously. On the back camera, there is an optical zoom control.
Conclusion
iPhones have become indispensable to many people. What better way to enjoy it than with many new features that allow you to enjoy our daily activities. And discover further information, have more privacy controls, reduce distractions, and explore the world. These new features will come in the latest iOS 15 and will also be in the soon to be released iPhone 13. New, improved features will also show in messages, safari, live text, apple wallet, maps and other things.
Existing users have more reason to stick with iPhones and Apple brand. While there will likely be increase in the influx of new users as due to these features. You can sell broken iPhone to us for cash and pick up a new one on eBay or Amazon.