Lenovo ThinkPad T14 Gen 2: Another Business Laptop
Jul 08, 2021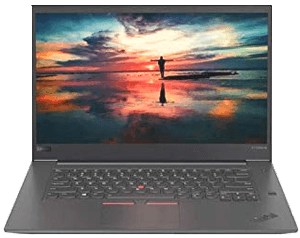 The Lenovo ThinkPad is perfect for business users. It is a sturdy, not-so-heavy laptop weighing little over 3lbs. The size is portable enough to put in your bag to use on the go. It has a great port selection, making it useful for productivity. Comes with an upgradable RAM of up to 48GB and SSD. This laptop has a few different features from the previous generation, so you get the same ThinkPad T14 but with a slightly better design and better processor.
Design
The ThinkPad T14 Gen2 has the same design as the previous Lenovo laptops. It has a black aluminum chassis that gives it a rugged look, so you might have difficulty using it for laptops with smoother designs. This laptop looks very simple yet classy. It has the usual ThinkPad logo – written in white - on the left side of the lid.
There is no fingerprint sensor, as this laptop comes with an infrared switch camera. The benefit of this kind of camera is that your privacy is protected because you can close and open the camera at will. There is a port for an HDMI on the laptop's left side, a microphone or headphone jack, one USB-A 3.2 Gen 1, two USB-C 3.2 Gen 2 and one MicroSD card reader. On the right side, there is one USB-A 3.2 Gen 1, an RJ45 network cable interface, a Kensington lock slot and an optional smart card reader. Behind the laptop, there is a port that can occasionally be used for a SIM card slot.
Display
The ThinkPad comes with a 16:9 display ratio and a 1920 x 1080 resolution. The 14- inch LCD screen comes from BOE- and it is the same type of screen used in the previous models. There are not many changes on this laptop compared to the Lenovo ThinkPad Gen 1. The laptop comes with 93 per cent of sRGB, which is suitable for multimedia playback, average work, and video editing. It is ideal for a content creator; it is a good laptop for you.
Keyboard
The new laptop comes with a comfortable keyboard that fits perfectly on the hands while typing. With its kind of design, you can not experience wrist fatigue. This backlit Keyboard is resistant to vibration, dust, low or high temperature, humidity and splash. It comes with a tiny nob that replaces the work of the mouse, thereby making it possible to do other things on the Keyboard without leaving the keyboard area. It also comes with a 1.8mm keystroke, and this makes typing smooth and comfortable.
Performance
The Lenovo comes with an AMD Radeon Graphics GPU and an AMD Ryzen 7 PRO 5850U processor. The processor is built with 16 threads and 8 cores and a 2.0 GHz frequency- which increases to 4.4GHz at maximum acceleration frequency. It also comes with a 1TB hard drive and a 16GB DDR4 3200MHz RAM. The results of the GPU, when tested, might not work well for a heavy user. Under intense work, the Lenovo ThinkPad consumes 20w of power, and the GPU consumes about 25w. This creates some heat in this laptop. But under average work, the Lenovo ThinkPad 14 will work well.
And to ensure that any heat emanating from the laptop does not cause discomfort, Lenovo made a considerable distance from where the palm would rest and where the heat is at its highest.
Battery
The 50Wh fast-charge battery is one of the fantastic features of the ThinkPad. You will get a full charge in about two hours, and thanks to the USB-c port, you can use one charger for both your smartphone and your laptop. Making it super convenient, especially when you have to be out of the house.
During tests, the run time on web browsing for the laptop was about 7hous. This is due to the new CPU, which consumes more power than the previous generation. You can be sure to use it for at least a full day without charge on average work.
Final Verdict
Although this laptop cannot be compared to high powered laptops or gaming laptops, it is still something to consider using. You can trade in laptop with us that you currently own and use the cash for the ThinkPad. With its new processor, it can endure hours of usage without hanging. It works best for creatives. And hopefully, in the coming generation, we hope to see better improvements.
The battery life could have been better, but the 4K OLED display – with its wider color gamut and 100 percent AdobeRGB support- was a bit affected.