The Fastest Gaming CPUs and GPUs in the World 2021
Jun 21, 2021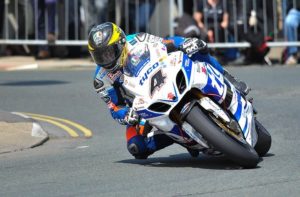 Having a top-class processor is vital for gaming PCs. Combining a fast CPU and GPU will help your gaming PC produce the best performance it is capable of. You want processors and graphic cards with numerous cores for streaming, content creation, productivity and other functions for your PC.
Intel recently released its Rocket Lake chips, and there have been complaints about the Core-i9 11900K. However, there are still other Intel processors that offer top speed and performance. AMD still maintains its top ratings with the remarkable Zen 3, specifically the Ryzen-9 5900X that delivers excellently.
Here are some of the fastest gaming processors and graphics card currently available. This will help you avoid mistakes when buying a gaming laptop in 2021.
The Fastest Gaming CPU 2021
AMD Ryzen 9 5900X
AMD has improved Zen's architecture for each passing generation, but the latest leap with the Zen 3 is even more remarkable. AMD showed that it can now stand on the same level as Intel on gaming PCs. It offers your graphics card with juicy frames, and it can withstand any resolution you throw at it. It has 12 cores and 24 threads, which means it can handle everything you request from it. From the 3D rendering to video editing and other tasks, it will handle it properly.
It offers you a top-level of freedom when gaming, and you will never feel held back, with the only drawback being the pricing and the cooler.
Intel Core i5 11600K
This is one of the newly released Rocket Lake Gen, and it is a favourite in the lineup. It is an excellent processor, and it comes with six cores and 12 threads well utilized for gaming. The pricing is also reasonable, costing less than the Ryzen-5 5600X while going head to head with the AMD's Zen 3 in terms of performance.
AMD Ryzen 5 5600X
This chip is the affordable version of the 5900X. All the Ryzen 5000 AMD chips offer you the same level of gaming performance, which means you will get similar frame rates to that of the 5900X. However, it doesn't have as many cores, with six cores and twelve threads.
AMD Ryzen 7 5800X
This processor is similar to other Ryzen 5000 chips, coming with top-class architecture and excellent gaming performance. It produces similar figures like the 5600X and 5900X, and it has 16 threads and eight cores, which sets it well for future gaming.
Intel Core i9 10900K
The 10900K was placed as the fastest gaming CPU until the introduction of the Zen 3 by AMD. When it lost that position, it lost a lot of the hype around it. It has ten processing cores, being the first Intel processor to have that.
The Fastest Gaming GPU 2021
Nvidia RTX GeForce 3080
The RTX GeForce 3080 brought a lot more accessibility for 4K gaming. Formerly, you needed to get the RTX 2080 Ti for playable framerates on 4K gaming and this cost over $1,000. But with the RTX GeForce 3080 and other Nvidia GPUs, you can now access the same framerates for half the price.
It delivers up to an 80 percent performance boost from what the RTX 2080 offers and up to a 30 percent increase from the RTX 2080 Ti.
Nvidia RTX GeForce 3080 Ti
This beast of a GPU rises above all other Nvidia GPUs in its category, as it perfectly combines performance and power while making it affordable. It delivers a performance similar to that of the RTX 3090, and it offers a breathtaking 4K gaming performance at 60fps. It also has ray tracing for users that care about it.
Nvidia RTX GeForce 3090
The RTX 3090 is top-notch in terms of performance. The 24GB memory means no shortage of performance regardless of the game or the project you are executing. The RTX 3090 can deliver 8K performance. Although it is costly and extensive, which means it might be a handful for most users.
Nvidia RTX GeForce 3060 Ti
Nvidia challenges AMD with this graphics chip when it comes to value. The performance to price ratio is excellent, as it punches above its class with a performance rivalling the RTX-2080 Super and an affordable price tag. It also has excellent ray tracing for users that care about ray tracing.
Nvidia RTX GeForce 3070
Nvidia offers top performance with the RTX 3070, and it doesn't cost too much. It delivers 4K gaming with affordable pricing, and you don't have to compromise the settings to achieve this. Now you know what to look for when buying. You can also sell laptop to us if you need extra cash for a new one.