7 Things to Avoid when Buying a Gaming Laptop in 2021
Jun 17, 2021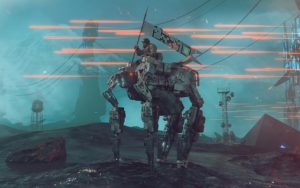 One of the trickiest reasons to buy a laptop is for gaming. This is because there are so many factors you must focus on, while you must also be careful not to get misinformed before making a choice.
There are several reasons why some gamers make mistakes when it is time to buy a laptop. Many end up with gaming PCs that cannot serve the purpose and no resale value. We have come up with seven things to avoid when buying a gaming laptop to save you from such mistakes.
Going to the market without adequate research
Perhaps the biggest mistakes you can make before buying a gaming laptop is not doing enough research. The urge to quickly get a gaming rig has pushed many gamers to buy poor gaming laptops. Unless you are well-informed on these gaming PCs, you will likely end up with the wrong gaming laptop.
The reason for this is how a lot of brands will advertise more than what they offer. And you must know the sources to get accurate information about these laptops.
Neglecting Value
A lot of gamers do not mind spending a fortune to get a gaming rig. However, buying the most expensive gaming rig doesn't always mean you got the best option in the market. Price doesn't always equate to quality.
There are cheaper gaming laptops with the features you need, and all you have to do is research to find the perfect balance between quality and price. Before you spend that fortune, be sure that you are getting a great value to don't regret it.
Neglecting the Processor
Graphic cards typically get the most attention in gaming laptop discussions. While this makes sense because the graphics are the most important in gaming laptops, you must also remember that it doesn't do everything. The processor is also responsible for several actions.
Having a top-class processor running alongside your graphics card is vital. In most cases, we advise the quad-core processor, as it offers unmatched processing power. If the quad-core is out of your price range, you could settle for the dual-core options.
Evading AMD CPUs
Both Intel and AMD processors have retained the ability to play games excellently for years, but Intel always has that edge until recently. The AMD's Ryzen 3000, 4000, and 5000 series have come to steal the show from Intel.
Laptop models like HP Omen and Asus adopted the Ryzen early enough, and other laptop models are beginning to jump on it.
The Ryzen doesn't only offer better performance than Intel; it is also cheaper. Gamers with a budget need not look further than the AMD.
Neglecting Cooling Reviews
One of the significant reasons gaming laptops don't perform is the lack of a solid cooling system. Even if the gaming laptop has the best hardware, a poor cooling system will make the performance level drop.
Before you purchase a gaming laptop, make sure to check for cooling reviews from trusted sources.
Not Going for the Right Display
Refresh rate and screen resolution are crucial in gaming. Gamers naturally want to pay more for higher refresh rates, as some might even opt for refresh rates as high as 300Hz. The truth is that even the premium gaming laptops cannot attain the level of frame rates required for a 300Hz refresh rate, making it unnecessary.
The recommended refresh rate is 144Hz, as it will present you with the essential advantage in games that require a high refresh rate.
The screen resolution is also essential, as you need at 1080p resolution at the least, alongside the 144Hz refresh rate.
Not Checking the Keyboard
The hardware of a gaming laptop is also important. While many gamers focus on the software features, the keyboard is an integral part of gaming. You will need your keyboard for most games that you will play on your laptop.
You must always test the keyboard before buying your gaming laptop to avoid getting stuck with a mediocre keyboard. You need it to have the right level of click and bounce.
Conclusion
These seven mistakes are some of the most important ones to look out for when you buy a gaming laptop. If you avoid these mistakes and get these factors right, you are going to get a gaming laptop that you will enjoy for many years. The difference between having a good and lousy purchase experience lies in how well you adhere to these instructions. But if you make a mistake, you can easily sell laptop that you don't like to us for cash and buy another one that better suits your needs.