M1 iMac 2021: A Mix of Good and Bad
Jun 03, 2021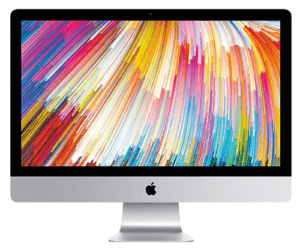 The m1 iMac is a cute, colorful 0.45 inches computer with a new chassis design- away from the usual silver- aluminum color designs. The apple logo on the back is larger now.
It is a pro-level computer for creative and amateur work, with an eight-core processor- four efficiency cores and four high-performance cores. Mac has decided to go with a new design, unlike the previous 21-inch model, giving this m1 a 24-inch. This is a welcome development for business users, creative people, or light to mid professional work.
Design
The M1 iMac is a sleek computer that comes with a 24-inch screen. It is almost similar alike to its predecessor. This time it comes in several vibrant colors such as blue, green, yellow, purple, orange and the original silver color- this makes the computer feel like a fun and personal choice kind. It is not much different from the traditional mac computers, but there are some significant adjustments.
The speakers, microphones, and camera have also been upgraded, but the GPU turns out to be weak, so it limits the graphics.
The M1 iMac is an 11.5mm thick computer that does not adjust the screen height or viewing angle. 
Display
This computer comes with a 4480 x 2520 resolution with 218 pixels per inch size. The front of the display extends to the bottom.  The display color temperature can be enabled with p3 vast color space and true tone, which helps adjust the color temperature display based on the quality of light.
With its 4k screen, it lets videos and images come with excellent quality. The colors pop right off the screen, and it is super easy to notice details, whether in fast-moving or dark scenes. It also gave it vibrant colors, and the overall effect is that the screen feels easy on the eye while in use.
Keyboard and Touchpad
The M1 computer comes with a Magic Keyboard and Magic Mouse that is well-designed but small. The keyboard is sturdy and lightweight, but it can feel a little uncomfortable while typing. You have to twist your hands and fingers to use the mouse. It comes with a TouchID sensor on the keyboard's right side, which makes it easy to log into your computer.
The trackpad is more comfortable to use and works well. It is easy to use and spacious, and it makes it easy for clicking and swiping.
Performance
The M1 models come with an excellent CPU performance and has a lot of power for multitasking. When tested, we had two video streaming separately, 40 chrome tabs open, and installing games in the background, and it was going seamlessly.
Apps navigation is responsive and quick, so you can effortlessly juggle different tasks at once. When testing on the Geek bench 5.4 CPU benchmarks, it earned 1739 in the single-core test and 7684 in the multi-core test. It transcoded a 4k video to 1080p in less than 14 minutes during the handbrake test.
The M1 is not precisely suitable for games, but it can handle big workloads like video editing, or web development or design.
Connectivity
The M1 comes with average connectivity. Unlike most iMacs, the M1 is located at the left bottom corner instead of the back. This has a great look because most of your cables are hidden from view, and you won't have to squeeze them around when you need to use them.
 Unlike most mac laptops, the ports are on the left side. It comes with a headphone jack located on the lower-left edge of the display and two Thunderbolt 4 ports. The M1 iMac supports Bluetooth 5.0 and 802.11ax Wi-Fi 6.
 It has a beautiful audio effect and great bass that works well without headphones. It comes with six speakers at the bottom, one pair of high-frequency tweeters, and two low-frequency woofers with support from audio through Dolby.
Final Verdict
The m1 iMac is an overall fun computer, although it comes with a tiny keyboard and mouse- it could be a problem for most people. It comes with a great screen, so games and movies are a wonderful experience with its great speakers.  The good part of this computer is its good processor, powerful M1 processor, high-speed internal storage, sleek design and aesthetic colors and excellent webcam. If you have an older model you can sell iMac for cash to us and pick up the new model.
While the bad part is the limited port selection, weak GPU for a desktop, and its incredibly small keyboard, it has an exorbitant price for an entry-level AIO system, but with its all-in-one features, it is a great buy that you won't regret.