How good is the HP Omen 15 Ryzen good for gaming?
May 13, 2021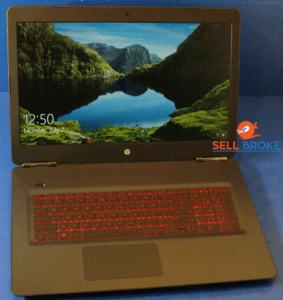 The HP Omen 15 is one of the laptops that comes with the AMD's Ryzen 4000 series, and in terms of creating multimedia content or gaming, these series have a lot to offer. With its discrete Nvidia graphics, the model one of the new laptops to switch from an Intel processor to an AMD.
This laptop is not only good for the average user, but it is also suitable for a beautiful gaming experience, and you can count on it to give a solid frame rate.
It comes with a good design and builds, and while HP constantly wows us in the aspect of laptops, some things could be better in the new Omen 15.
Design
The HP Omen 15 is majorly made of plastic chassis, like most of it. But the aesthetic design of this laptop is shadow black, and it comes with a shiny diamond-like emblem. This gives the laptop a premium feel, and it is hard to find that in most gaming laptops.
Despite being a thin laptop, the Omen 15 has a subtle thickness to it. It weighs sat 5.4 pounds and comes with a 14.1 x9.1 x 0.9 inches.
It also has bits of metal in it and coupled with its funky-like keyboard, and it overall gives it a playful design. And comes with a 3.5mm microphone/ headphone port, an HDMI port, an RJ45 Ethernet port, three USB-A port and a Type-C port.
Display
The laptop has a precise coloration due to the panel color being able to reproduce. It has a 15.6-inch display and comes with a picture resolution of 1920 x 1080. Even though the colors don't have significant issues, it doesn't give an accurate color display.
The Omen 15 has an average display and rated brightness of 250 nits with a 45 per cent color gamut, which makes gaming a little more vivid.
Performance
Because the Omen 15 Ryzen has the latest processor, it makes it one of the best processors within its price range. With an 8GB ram and a 512GB worth of PCIe NVMe m.2 SSD storage, the 15 gives excellent performance when gaming.
When tested, the game running at very high settings played without significant glitches; it also ran consistently despite heavy gaming. This is good news for a high-end gamer, and you can be confident that the Omen 15 Ryzen will perform all the heavy workload you may want to give to a gaming laptop. While testing for file transfer, the HP OMEN 15 Ryzen ran at 500MBps on average.
Battery
The major challenge facing the Omen 15 is its not so good battery life. Although it is averagely okay for everyday tasks and light gaming, it could be difficult for heavy-duty users. The HP comes with a 51WHr li-on battery, and when tested with heavy gaming performance, it barely lasted for two whole hours.
Keyboard and Touchpad
The new model
 comes with tiny keyboards. This gave space for HP to add a new set of arrow keys
The Ryzen version comes with RGB and has a well-lit backlight. And during tests, it reached a 65wpm basis, unlike most laptops that get up to 70 wpm.
The 2.9 x 4.5-inch touchpad doesn't respond instantly to left or right-click. It instantly responds to multi-touch gestures, two-finger scroll, three-finger tap, and web pages navigation.
Audio
The HP Omen 15 comes with a dual noise-cancelling microphone. This helps you make calls and listen to multimedia contacts seamlessly. The audio control also works when muting background noises when using the laptop.
It comes with an Olufsen speaker just right on top of the keyboard, and this speaker gives precise and deep audio on its own and even better audio when you connect it with the Omen audio software.
 With the help of the equalizer, you can easily customize the audio and noise cancellation feature on the laptop.
Final Verdict
Aside from its sub-par battery life, the laptop is a good buy. It has discrete graphics and comes with the power of the Ryzen 7 4000 series chip, which gives it a superior hand over its intel counterparts- in terms of good display, outstanding performance and solid transfer rates. And notwithstanding the fact that it is a very new laptop, the Omen 15 has overall above-average performance.
Therefore, if you are looking for a good gaming laptop within a reasonable budget, the HP Omen 15 Ryzen is a suitable choice. If you need extra cash you can trade your laptop with us online.