How to Use Air Tags: Step by Step Guide
May 11, 2021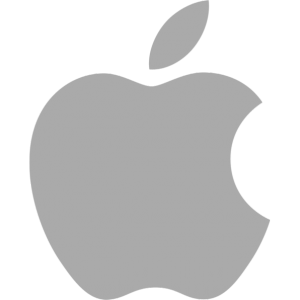 Apple has very recently unveiled the air tags we have been very much looking forward to. The air tag is a small button-shaped tracking device that is made out of plastic. You can use them to keep track of your keys, wallet, phone, bag and any of your handy items. Airtag works with all Apple devices such as iPhone, iPad, MacBook's, and iPod touch devices.
How does Airtag work
When you set up an Airtag, you will find it in the find my app" under the new items tab. Here you will see the past and present map location of the Airtag.
If your missing item is within the Bluetooth range, you can ask Siri to find the item or find my app to get a sound from where the Airtag is.
When using precision finding, the accelerometer and the camera leads you to the exact place your airtag is.
However, if you are far from the Bluetooth range, you have to enlist the help of "find my network" to find the Airtag and privately relay its location to you.
Also, you can put your Airtag into lost mode; that way, whoever finds it can access it with their iPhone and ultimately get the owner's contact details.
How to Set Up Your Airtag
Setting up your Airtag is not different from setting up your EarPods:
Remove the protective film from your air tag and carefully pull the plastic label from the battery.

Locate the pre-installed find my app on your apple device and set it up

Bring your iPhone and air tag close to each other and follow the on-screen steps to follow it up.

You will see your items in the app as soon as you pair them with your phone

Associate it with your apple id and attach them to whatever you want to track.
Design
It comes with an easily replaceable and removable battery, and it can be customized to anything you want. Every Airtag is uniquely connected to your Apple ID, making it easier to track in case of loss.
The Airtag is the size of a button, weighing just 0.39 ounces. With a height of 0.31 inches, it comes at a minimal diameter of 1.26-inch. Because it is IP67 rated, it is a little bit waterproof—as it can stay immersed in water for about 3 minutes.
Privacy
There are built-in restrictions by apple on each Airtag to ensure safety and avoid unwanted tracking purposes.
Apple uses end-to-end encryption to keep your location safe from third parties, and even when you request for the area of a missing Airtag, apple lets you access the location for only 24 hours.
When you connect your air tag to your phone, your contact information atomically pops up. It also uses precision finding and gives exact data on where your Airtag might be if you misplace it.
The use of Airtag
It is recommended to set up a custom name and emoji for your Airtag -- this is to ensure that you have exclusivity to your device. However, to set up, your iOS version must be 14.5 or newer.
You can decide to use your Airtag as a car tracker, pet tracker, keychain, backpack tracker and wallet tracker.
Airbags can also help deal with older citizens with cases of dementia or other forms of Alzheimer's. Instead of spending way more money on unique trackers meant for kids, old people and special needs people.
You can use Airtag to add a little more security to your bike. All you have to do is track the Airtag from your phone if your bike appears stolen.
Apple alerts you whenever there is another airtag near you. This could serve as an anti-stalking method that let you know of anyone close to you.
The Good and Bad
This apple Airtag is the most affordable device ever made by Apple. You can literally sell broken iPhone and buy an Airtag. As soon as it is set up and put amongst your items, you do not have to worry about their location.
The other good thing about this Airtag is the replaceable battery and the fact that it lasts as long as 12 months. You will likely get an indication from your iPhone that the battery is due replacing.
As excellent as an Airtag might seem to be, it has so many rooms for improvements. Like its durability and its functions with an android. It is also essential that you put it in a bag or attach it to an item so you can find them using Bluetooth.