One-NetBook One Mix 4 Convertible: Portability at its Best.
Apr 28, 2021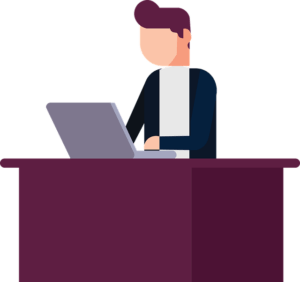 Over the years, computers have gotten smaller, sleeker and weightless. Many PC makers are constantly releasing pc models that could double as both a notebook or a laptop weighing less than 2 pounds. However, one netbook, one mix 4, is in a whole different category.
The one mix 4 is a portable laptop. However, it is not a pocket-sized laptop like some of the one netbooks 7-inch models recently added to a list of tiny computers from one netbook. It has a giant screen on the line of the one notebook, and it is one of the smallest screens of most competing PCs.
Design and display
Despite the versatility of the one mix 4, the design is like a small and thin hardcover book. Its stylish glossy aluminium body comes with a bit of fingerprint magnet. It is visibly smaller than most 10-inch laptops but offers a fantastic performance regardless.
The portability of the one mix 4 is one of its core features, having about a 90-per cent body-to-screen ratio, weighing precisely 1.7 pounds. However, you will get a tiny text with the 2560x1600 pixel display if the display scaling was set at 100-per cent. This scaling can go as far as 250-percent.
The one-netbook one mix 4 convertible came with a high-resolution touchscreen display covered by 4.5mm bezels on the top, right and left sides. It also works with a digital pen, although that is an optional accessory.
Performance
Seeing the one mix 4, one would think that the best thing about it is the size. But it is a power-packed full-sized notebook. Despite its portable size, it turned out to be very fast, whether you want to use it for daily workload, editing images, streaming videos or gaming.
When it came to testing the processor, the one mix 4, despite using an intel core i5- 1130g7 processor running at 7 to 15 watts, unlike most notebooks running 15-28 watt core i5- 1135g7, handled most computing tasks with ease.
Keyboard and Touchpad
The backlit keyboard of the one mix 4 almost has the same size as a typical notebook. However, the keys are positioned closer to each other. It is not all that bad, though, as it could take some getting used to.  The keys and trackpad on the one mix 4 are by far better than most miniature laptops. And the one tricky thing is having to get used to the positioning of the quotation, apostrophe, semicolon and colon keys as they are placed right of the space bar instead of the usual left side.
There is a touchpad that supports multi-touch gestures such as scrolling, zooming, and quick toggle just after the keyboard. You can also put on the backlight by pressing Fn plus space bar keys.
Connectivity
The One Mix 4 has two USB-c four-port on the left and USB-c 3.0, a micro sd slot and a headphone jack on the right side.  Thunderbolt is absent, however.
Battery life
Unfortunately, the One Mix 4 has a small battery of 8600mAhand less battery life. The battery life lasts for up to four hours with moderate use. Although we tested it with YouTube streaming with a brightness of 50%, it lasted for almost 7 hours.  However, it comes with a 45w USB-c charger, so it gives an option of using third-party chargers that works with the USB power delivery or power banks.
Final Verdict
This tiny but premium notebook can be used in place of a desktop computer with an external keyboard, mouse or display present. With its convertible notebook design, you can use it like you would a regular computer. It is surprisingly efficient for its size.  The biggest strength of the one mix 4 is its size. However, in terms of usability, it is also its weakness. If you don't like it trade your laptop for cash with us and get another one.
However, to connect a display, you may need a dongle or an ethernet cable. The one mix 4 does not come with a cam, and the speakers are sub-par, so when you want to make a video call or watch a video, it is better used with a USB webcam or a headset. It is not advisable to have this as an only laptop, except you need a computer you can only use on the go.
It is also disappointing that an excellent on-the-go computer doesn't have good battery life. Still, the great thing is that although you may need to carry an extra load, with your power bank, you can use your one mix 4 for longer without looking for an AC outlet.