MSI Summit E-13 Flip Evo: Better than the HP Spectre X360?
Apr 27, 2021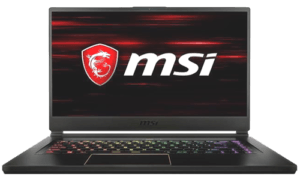 Even though it resembles the HP Spectre X360, the MSI Summit E-13 Flip Evo 2-in-1 convertible laptop is MSI's first convertible laptop, ready to take on other convertible laptops.
It is an aesthetically pleasing, quiet laptop with a very long battery life of up to 20 hours. It is a professional laptop perfect for your business, and thanks to the super-fast connectivity, and long-life battery, you do not have to worry about interruptions.
The Summit E-13 comes with an uninterrupted intel 11th generation tiger lake CPU performance and fast online connectivity. It also comes with many accessories, including an optional pen that would help with your productivity.
Battery
The MSI Summit E-13 Flip Evo gets a 70Whr battery, measures 14.9mm in thickness and weighs 1.35kg and Unlike the HP Spectre x360, the battery life of the MSI Summit E-13 Flip Evo is super impressive. With the help of MSI Center's Battery Master, it can offer up to 20 hours of battery life.
Design and Display
The MSI Summit E-13 has a 13.4-inch full HD display and 16:10 aspect ratio with 100 per cent sRGB colour accuracy with a touch. Although, the HP Spectre X360 has a higher resolution screen (4k).
The design of the Summit E-13 features a hinge that goes 360-degree and a 16:10 golden ratio display, making this laptop versatile and compact. . It has an aesthetic view that comes in pure white or Ink Black color with sleek edges and a brushed line engravement. Those make the summit E-13 look super elegant.
It comes with a stiff hinge system, especially in the tablet format. Although, it gets loose when it is flipped on 360 degrees on the laptop format.
The body is all CNC-milled aluminum and weighs 2.9 pounds. The screen of the Summit E-13 is a 13.4-inch IPS panel with a 16:10 aspect ratio (a resolution of 1,920 by 1,200 pixels) in all models
Keyboard and Touchpad
The keys on the MSI Summit E-13 is mushy. However, it would have been better with a little more force. It generally has a good keyboard size and makes it easy for typing.
The large touchpad with windows precision comes with a smooth fingerprint scanner, making it easier for you to access your laptop immediately. 
Display
The MSI Summit E-13 Flip Evo comes with a 13.4-inch display and a 16 by 10, which is excellent for productivity. Although its average brightness, it's sub-par, unlike the HP Spectre.
Performance
MSI runs the new Core i7-1185G7 Intel processor that has up to a 4.8GHz and operates at 28 watts, unlike the Spectre X360 that runs on the 1.3GHz Core i7-1065G7 from Intel. Testing the MSI Summit E-13 with the i7 with 16GB of ram, 512GB nvme PCIe gen 4 SSD. 
MSI Pen combines the features of a presentation remote and a stylus for more productivity. It lets you enjoy the modern and traditional method of taking notes. With the help of the Wi-Fi-6E, it provides super-fast network speed, giving it twice the bandwidth of a regular laptop and making productivity easier.
The HP Spectre x360 runs pretty hotly, mainly if you're using it for demanding tasks such as 3D rendering or 4K video editing. If you don't like the heat simply trade your laptop for cash with us and pick up another one. 
Connectivity 
MSI Summit E-13 Flip EvoIt has good connectivity. It comes with two thunderbolts, four ports that offer power, a USB port on the left, fast charge and delivery and then the audio combo jack, a type c USB port, sd card, covered micro the right side. There is also a kill switch for your webcam.
Final Verdict
The MSI Summit E-13 Flip Evo comes with a lot of features. Aside from the fact that it increases productivity while creating multiple screen usage, it lets you convert your laptop to a tablet, which makes it versatile and easy to carry. You can also fast charge your devices with the thunderbolt 3 port or transfer data at 40GB/s.
The PCIe Gen4 SSD increases your daily workflow, allowing you to do much work in a bit of time. The only way the HP Spectre X360 is better than this laptop is its price and higher resolution screen of 4k.
All in all, the MSI Summit E-13 Flip Evo is an outstanding laptop that reduces background noise, making it conducive to a professional work environment.