HP Omen 30L. Nothing but Power!
Mar 18, 2021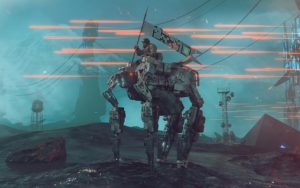 When it comes to gaming and productivity, desktops have held the upper hand. This is mostly owed to their cooling abilities, thanks to more room. The only advantage laptops have over desktops in this battle is portability and pricing.
However, at the right price and depending on the nature of your job, a gaming desktop can give you a bang for your buck and more.
Today, we're going to take a look at the HP Omen 30L and see if it's worth your penny.
Configuration and pricing
HP makes it possible for you to choose between having a 10th gen intel CPU or a 3rd gen AMD Ryzen CPU. If you are on a budget and want the best value for your money, you should go for the AMD configurations.
As for pricing, this review unit costs $3200, but there are lesser configurations that cost as low as $1100. This gives you the flexibility to choose components you actually need, leaving out a lot of other unnecessary parts.
Design
The HP Omen 30L has a simple and minimal design. You wouldn't guess it's a gaming desktop at first glance. It's an all-black finish that has a sort of pinkish RGB lighting. If you love gaming but prefer a muted RGB color display, you'll find this to your liking.
Performance
This configuration comes with the 10th gen desktop core i9, which has 10 cores and 20 threads. It also has the intel z490 chipset for overclocking and has a custom RTX 3080 with 10gb of memory. It can handle day to day tasks such as word processing and video streaming easily. Here are some benchmark result to show how good it performs.
PCMARK 10: 7887
GEEKBENCH 5 (single core): 1366
GEEKBENCH 5 (multi-core): 10765
CINEBENCH R20: 4244
CINEBENCH R15: 2575cb
3D MARK GRAPHICS TEST: Time Spy 16480
3D MARK GRAPHICS TEST: Fire Strike: 28689
Gaming Performance
Gaming on both 1080p and 4K is excellent with the Omen 30L delivering playable rates at both medium and high settings. Check out the frame rates of a few games in both displays below.
1080p Display
Shadow of the tomb raider (highest settings): 145fps
Far cry new dawn (ultra): 123fps
GTA V (very high): 152fps
Red dead redemption 2 (medium): 102fps
4K Display
Shadow of the tomb raider (highest settings): 58fps
Far cry new dawn (ultra): 93fps
GTA V (very high): 55fps
Red dead redemption 2 (medium): 43fps
Storage
This unit comes with a 2TB SSD and a spinning 2TB HDD which makes it faster and creates enough space for large games you'll want to play and keep.
Upgradability: getting inside the desktop's tower is as easy as it gets. You just need to press a button at the side and remove the glass panel and you're in. You don't need tools to access the components of this desktop, which is a good thing.
It has a clean layout, asides from the cabling and everything is well organized.
Ports Selection
You get about eight USB A ports, two USB C ports, four HDMI ports, and earphone and microphone jack. There's really a lot to play with here.
Thermals and Cooling
A gaming desktop with this much power needs to be cooled appropriately for maximum performance. HP achieved this by including an additional front compartment for increased ventilation and a cooler master 120mm RGB system fan. It does the job excellently but it can also get pretty loud under heavy usage.
Final Verdict
If you're looking to upgrade your current computer you can easily sell laptop or other device to us for cash and use it towards the gaming beast. For the price, the HP Omen 30L is worth every penny. This is a gaming desktop for people who love to combine gaming and productivity. The performance it offers at the price point is hard to come by and is definitely recommended for midrange and hardcore gamers.