3 Best Cheaper Alternatives to iMac for Video Editing
Mar 17, 2021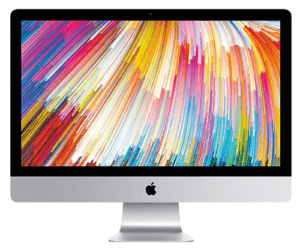 Video editing is one of the most powerful tasks that a computer does. The level of intensity required can be too much for a computer that is not capable of running the task. There are different video formats and they require a different level of power from a PC.
4K videos and special effect videos require the top of the ladder video editing PCs. You might be able to pull of editing small clips, but it is going to eventually take its toll as the processor, graphics chip, and display will wear out.
To edit videos, you will want computers with a top graphics card and a good processor. One of such PCs is the iMac. The features and power of the iMac have made it a good PC for video editing. The latest 27inch iMac is arguably the best PC out there when it comes to video editing.
The RAM, the graphics card, storage, processor, and screen are all great for video editing. However, like the problem with all Apple problems, it is also expensive. Not everyone can afford a $2,000 PC for video editing. There are cheaper alternatives that can do the job effectively.
The market is filled with these cheaper alternatives, but you have to be sure that they can do the job effectively.
There are factors that you should take note of before buying a PC for video editing and they include:
Graphics card
Video editing requires a good graphics card. What you want in your video editing PC is a discrete graphic card. Although there are lesser alternatives that can run video editing tasks, they would not offer the topmost quality out there.
Processing Power
Because video editing is an intensive task, you need your PC to have a good processor. You will need to run multiple tasks when editing a video, therefore you need a good processor. Without a good processor, your PC can hang during tasks or take forever to process the tasks.
Memory
The RAM in your computer works hand-in-hand with your processor. The higher the ram, the easier the job execution. Once the speed of execution increases, it becomes easier to run tasks during video editing.
Storage
Creative should always have Pcs with adequate storage capacity. You have to save large files, especially during video editing and you need enough space on your SSD or HDD to do that. Without enough storage capacity, major issues can arise and it can make you lose your files.
Here are three cheaper alternatives to the iMac for video editing:
Hp Envy 795
This desktop from HP can seamlessly run mid-range video editing tasks. It has enough power through its 8th-generation Intel Core-i7 processor. In a slim tower, the Envy desktop offers more than it looks from the exterior.
The HP Envy desktop has the Nvidia graphics chip and this will adequately run video editing tasks, although not at the highest levels. The RAM is upgradeable, therefore the low RAM option for the lowest model doesn't affect things as such.
This desktop cost $549 and it does a decent job of editing videos.
Mac Mini (2018)
Apple might have been known for exorbitant prices and premium PC models, but they did well with the 2018 version of the Mac Mini. Editing videos is not about having a tower, and the Mac Mini proves this. In a slim design and flexible design, it is a great fit for video editors that are always on the move.
It has 8GB of RAM and its 128GB storage is upgradeable. The Mac Mini cost $755 and with its recent update, its video editing capacity has increased.
If you are an Apple enthusiast and you need a cheaper alternative to edit your videos, the Mac Mini is a good option for you.
Lenovo Ideacentre
Talk about budget-friendly, and this PC is the perfect example. At only $549, the Lenovo Ideacentre is perfect for beginners in video editing. It is an all-in-one that can help you through video editing tasks, and that is not a usual occurrence. It has the IntelCore-i7 processor along with its 8GB memory to speed up tasks while the Intel-HD graphics card runs.
The storage is an impressive 2TB HDD, which means you have no problems saving work. At this price, this is great value for money.
Bottom Line
Video editing is an intensive task and you need the best computers to run the task seamlessly. The iMac is still one of the best out there when it comes to video editing. You can sell iMac for cash to us if you want to buy another brand. If you are a professional video editor, you want the best out there. But if you only want to edit video casually, there are always cheaper alternatives in the market.