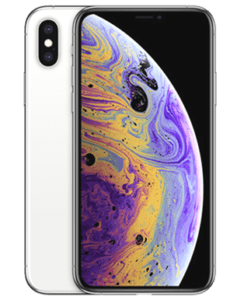 Although consumer technology has continuously changed over the years, the iPhone remains one of the best smartphones. Their level of consistency over the last 14 years has been unmatched. Whether you want a phone that can handle call making, web browsing, or premium technology, apple has a suitable iPhone for you.
While you might have a tight budget when considering getting a new iPhone, you have to think of a good camera, screen size, and all-around operating function.
While the iPhone is premium, they are not easily assessable to everybody because it is usually unaffordable. However, we have made research on the best iPhone in 2021, which will not strain your budget and serve you very well in the long run.
iPhone 12 Mini
If you are not a very heavy user and want a reliable smartphone, the iPhone 12 mini is the best option for you. It has a great display with a fast processor in a small package, an excellent 5.4in OLED picture quality, and entertaining sound system, and a slick iOS. It comes with 12MP wide and ultra-wide lenses perfect for shooting high-quality pictures in low and optimal light.
Although the iPhone 12 mini's battery life is subpar, it still offers the features of the standard iPhone 12 but in a subtle and budget-friendly package. It has excellent picture quality and has excellent performance for its price.
iPhone 11
The iPhone 11 is a budget-friendly phone with a 6.1 LCD screen, a Resolution of 1972 x 828, and a Siri assistant. It is 12MP wide and has ultra-wide lenses. It runs on iOS 13 and comes with a battery life of 3969mAh.
And although the iPhone 11 doesn't have the iPhone 11 pro and pro max's quality features, it is affordable and provides an outstanding performance. It doesn't have an OLED, but it gives a great picture and has excellent audio quality. And since it runs on the same processor as its pro siblings, there is no difference in performance.
iPhone SE
This is one of the cheapest phones in the iPhone series. It improves the 2016's original; has a 4.7in LCD screen, 1334 x 750 resolution, 12MP primary camera with portrait mode and better HDR, a 7MP camera in the front, and not too good battery of 1821mAh. It features the Siri assistant and operates on iOS 14. The iPhone SE comes with excellent build quality and an A13 Bionic processor.
Although it is not as exquisite as the iPhone 11 family, you still enjoy the iPhone experience but for cheaper. With the lively and precise screen, impressive audio, and neat user interface, the iPhone SE allows you to enjoy the experience of having an iPhone but without spending as much as you would on Apple's newer phones.
iPhone XR
The iPhone XR is a budget-friendly iPhone with a premium feel, with its face ID, more prominent display, and dual-sim support. It comes with a 6.1 LCD screen, 1972 x 828 resolution, 12MP lens has a wide-angle, and decent life of 2942mAh.
It is just like the iPhone SE because it still has features like an LCD, wireless charging, but if you do not mind sparing more than you would on the SE, the iPhone XR is the best option, and even though it works on an old OS, it is still worth a buy.
iPhone 8
Although iPhone 8 comes with an outdated design, it still gives a good build quality and performance. It comes with a 4.7-inch Retina HD-display and has True-Tone technology that fine-tunes screen brightness with the different levels of lighting conditions.
iPhone 8 currently has the iOS 11, which comes with a lot of more new features, which include better multitasking and upgraded safety features. There's a 12-megapixel camera at the rear, and it can record video qualities such as 4K 60fps and 1080p 240fps. The Battery life is strong enough to see you through a whole workday.
Bottom Line
The iPhone is an all-rounder, a pricey phone, but Apple drops a newer model year after year, making older models a little more affordable. However, you will be missing out on a couple of features that come with the newer techniques by going with an older design. If you can afford to trade iPhone and add extra cash for newer mode then you should do it. Otherwise stick with the older one if you can deal with the old operating system while having the most budget-friendly prices, we rounded them up to save your time and a bit of cash on your purchase as well.