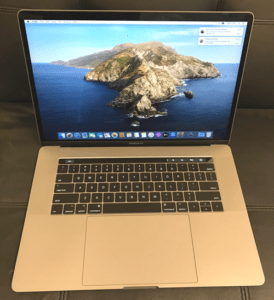 No matter the level you are in your education, you will need a laptop as a student. You could be in college or high school, it doesn't matter. The requirements for learning in today's world involve going online and using the laptop to learn different software and skill.
One of the best laptop makers in the world is Apple. They produce laptops for all types of people including students. The MacBook lineup is great for all kinds of people and students are not left out. From the ultra-portable ones to the powerful ones, the MacBook serves all kinds of needs. The MacBook Pro, the MacBook Air and other types of MacBooks are readily available to help you through all sorts of tasks.
There are laptops like the MacBook Air that have enough power to face every type of academic challenge you will throw at it. Other MacBooks are also available to help you through your academic works as a student. We look into some of these options that students could acquire to help them with their school work.
MacBook Air M1
Apple silicon was announced in the middle of 2020. About six months after that, Apple announced the first laptop that doesn't use Intel-based processors in over 10 years. The MacBook Air M1 was the first in the MacBook series that has the M1 chip. For students, this is perhaps the best MacBook that they could lay hands on.
The MacBook Air has enough power and features that make it so good for anyone considering its smaller budget. The first notable feature is the battery life that lasts for about 18 hours after a full charge based on the activity you are using it for.
The MacBook has the lightest weight among all Apple products. It weighs 2.8 pounds and is easy to carry around. What makes this more interesting is that the MacBook Air has a similar screen size to the smallest model of the MacBook Pro.
The MacBook Air is not all about its weight and battery, it also has important internal components and the M1 SoC. There is also the touch sensor ID and the backlit magic keyboard.
Although the MacBook Air is not all rosy as it has its small issues. One of such is the absence of enough Thunderbolt 3 USB ports, the not so bright display, and speakers that are inferior to most models of the MacBook Pro.
For all of the awesome battery life, it is not as good in this regard as the 13-inch version of the MacBook Pro.
However, these drawbacks are not enough reasons not to buy the MacBook Air as a student. It offers great value for students and other users in general.
MacBook Pro 16
If what you are looking for is a lot of power, the MacBook Pro 16 is the best MacBook for you as a student. It has several configurations for users, it has the options of 64GB RAM, an 8-core processor and storage of up to 8TB.
However, even the base configuration is a delight for students and users in general. The 6-core, 16GBRAM, Intel Core-i7 model is a beast model. To cap it all, it has the AMD GPU to add a lot of graphics power.
It can handle almost all forms of tasks that a student requires, although it could be a bit behind for intense workflows. The MacBook Pro 16 is a machine that doesn't give you doubts.
Although you have to have it in mind that there might be an update soon.
MacBook Pro 13
Thanks to Apple silicon's arrival, the MacBook Pro 13 is going through a transition moment. There are the MacBook Pro 13 M1 and the Intel processor models. This can make it a little complicated when you want to purchase this model.
If what you are looking for is more storage up to 2TB and 16GB RAM, then you should go for the intel model.
The M1 version offers Touch Bar, a long-lasting battery life, more display brightness, and speakers that sound way better. Although when you compare the price to the MacBook Air, it cost $300 extra.
Conclusion
As a student, you need a laptop that is reliable and efficient. MacBooks offer these qualities without a doubt. It could be a PowerPoint presentation, writing papers, keynote presentations or picture editing. The MacBook is always there to serve you. If you have an older model you can easily sell Macbook to us for cash and pick up a brand new one.
The MacBook Air is arguably the best pick for students as it offers more power and undoubted performance.