Top 5 Safest Places to Buy Used or Refurbished iPhones in 2021
Mar 08, 2021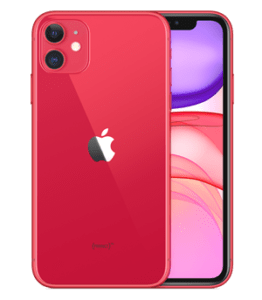 Buying used iPhones can be scary, but there are safer ways to do it.
Buying refurbished iPhones on the other hand can be a walk through. In fact, it's the best value you'll get for your money.
However, there a new trend, "renewed iPhones"
Before I tell you where you can buy either of these safely, let's talk a bit about renewed iPhones.
What is a renewed iPhone?
Let me create an illustration for you. A renewed iPhone is an used iPhone that has been tested thoroughly by a company and may or may not have a refund option or some sort of warranty.
In simpler terms, Amazon buys a used iPhone from Peter. They test it to see if it's in perfect condition as described by Peter. If it is, Peter gets paid and they go ahead and clean up the iPhone, then repackage it and sell as renewed.
A renewed one offers you more safety because it's vetted by the company that sell iPhone and usually comes with a warranty or an option to return it if any issue arises.
In my opinion, I'll suggest you buy a refurbished iPhone than a renewed or a used one. You get a lot more for the buck. However, it all falls on your budget.
That being said, let's dive in to the 5 safest places to buy any of these iPhones.
Best places to buy refurbished iPhones
Apple
If you are looking to buy a refurbished iPhone, look no further than the creator, Apple. It's easier buying a refurbished iPhone from them and the benefits and assurance that comes with it is worth it.
Network carrier
Some network carriers like Verizon offer refurbished iPhones but pricing can be higher than buying from Apple. You might not a warranty as long as Apple's, but it's safe too.
Best places to buy renewed iPhones
Amazon
They have a whole section for renewed iPhones and their return policy is long enough. Prices here are cheaper than what Apple sells their refurbished phones but don't expect a high battery health.
Amazon guarantees you that any renewed iPhone will have a battery health of at least 80%. In my opinion, if you're buying a used or renewed iPhone, you shouldn't buy one with a battery health less than 89%. However, what you will be using it for and how long you'll use it might allow you consider iPhones with lesser battery health.
eBay
Ebay also offers something similar to a renewed iPhone but with a different name. On eBay, there are products that have been tested by them which the guaranty and even allow you to return if you notice any fault.
It safe because they test and vet it. So, if anything goes wrong, you're guaranteed to get your money back.
Best Buy
Best Buy also sells renewed iPhones and it's just as good as the two companies listed above.
Safest place to buy used iPhones
Facebook Marketplace
Facebook Marketplace is not talked about enough. What makes this a very good option for those looking to buy a used iPhone is that Facebook requires every seller to verify their identity. So, it's basically impossible to get scammed by someone who has their identity recorded by Facebook.
Note; always make sure you conduct the necessary checks before buying a used iPhone. You can check our previous article to find out important things you should check before buying a used iPhone.
eBay
Although, some people have had funny and bad experiences buying used iPhones on eBay, they've really improved of recent to make the buying process safer. This is where you're likely to get the best deals for used iPhones, but do not rush the process.
Swapa
Swapa is also another great place to buy used iPhones. They test products and make sure they match the seller's description. You also have the option to return the phone of you notice something off.
Bottom Line
When buying used and renewed iPhones always make sure the seller is offering some sort of warranty or return back policy. Sometimes, you can test an iPhone and still skip a part of it. Some faults won't show up until a month later.
If you can afford a refurbished iPhone, go for it. If you can't, you can check out these websites for used ones.