Is it Better to Buy a Used or Refurbished iPhone?
Mar 04, 2021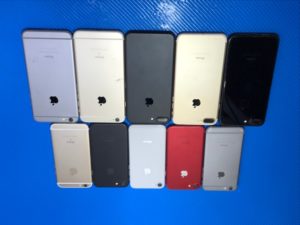 Not everyone can afford to buy a new iPhone. However, this doesn't mean you can't get an iPhone that's not new but almost as good as new for as high as 25-50% off.
No, don't expect these kinds of discounts of new items on sale. Our focus today is about used and refurbished iPhones.
You've probably started looking for a used iPhone on ebay and saw some things like "refurbished", or you checked amazon and saw "renewed iPhone." If these terms confused you or you're just here to find out which is better, no worries, I've got you covered in this article.
Before we conclude on which is better, let's see what both terms really mean.
What is a used iPhone?
A used iPhone is an iPhone that was previously owned by someone. For example, you buy an iPhone 12 mini today. It was new when you picked it up but immediately you start using it, it becomes a "used iPhone."
What is a refurbished iPhone?
Now, this is a bit different from a used iPhone in certain ways.
Refurbished iPhones are created when a user who bought a new iPhone returns it to Apple due to some technical issues. Apple takes this faulty phone, inspects it, fixes it, then puts it up for sale as refurbished.
Let me break it down a little.
Apple replaces whatever faulty part there is, changes the outer case and the battery, then repackage it and put it on their refurbished section.
Another way refurbished iPhones are created is when a user returns an iPhone during the 14-day return policy probably due to some personal dislikes such as its color or performance. Apple takes the phone, checks for any faults, if non, they change the outer case and the battery and put it up for sale as refurbished.
What are the advantages of buying a used iPhone?
You get it really cheap. You can buy a used iPhone for half its price and sometimes even less.
It's easier to get the color you desire when buying a used iPhone.
You don't lose as much money if you want to resell compared to someone who bought it new.
You can get the latest iPhone as used. Sometimes people run into debts or just wanna sell their iPhones. If you are lucky to run into someone like this, you could be getting a recent iPhone at an amazing price.
Disadvantages of buying a used iPhone
You can easily get scammed. Yes, buying a used iPhone means you must take some safety measures to not get scammed like testing it thoroughly and meeting the person in a public place.
There's no warranty on the iPhone. Let's say you test it and everything is as described, you're happy and you pay. A month later, you notice a problem that wasn't there when you first got it, you can't return or get a new one because there is no warranty.
It's a more stressful process. You have to find the right seller, the right price, run series of tests, maybe request for a refund, etc. it's really not a walk through and can get exhausting.
Battery life longevity might be a problem because its hard to find a used iPhone with more than 92% battery health.
Advantages of buying a refurbished iPhone
You can get up to 20% or 30% discount for an iPhone that basically new.
You get a one-year warranty from Apple when you buy a refurbished iPhone. This means you can return it if a fault that's not caused by you arises.
It's a faster and less stressful process.
You can't get scammed. Since you're buying from Apple or from respectable company, your chances of getting scammed are zero.
It's the safest way to buy a pre-owned iPhone.
Battery health is always 100%
It comes with all the accessories like when you buy a new iPhone.
Disadvantages of buying a refurbished iPhone
It's more expensive than buying a used one.
You might not be able to get the exact iPhone you want because Apple doesn't release a refurbished version until a new model is out. For example, don't expect any refurbished iPhone 12s until 13 has been released.
So, after this comparison, which should you buy?
If you want the best value for your money, I'll suggest you buy a refurbished iPhone. It's basically a new iPhone, with warranty at 30% off or more. You can sell used iPhone to us and use the cash toward new one.
However, if you're on a tight budget and you are not in a hurry, then you should take your time to look for a used iPhone that suits you. Be sure to test it thoroughly either by yourself or asking a carrier service to help you test it.
5 Things To Consider Before Buying an iPhone
It seems like most advertisements and people are always talking about how good things are and how it is imperative that you go out and buy the latest and greatest device on the market. Well, we have some other news for you. We are going to take a few moments of your day to advise you of some of the nuances to think about before upgrading to the new iPhone 7 or 7 Plus. So, before you sell an iPhone take a gander at what we think may be important to consider before buying the newest fad.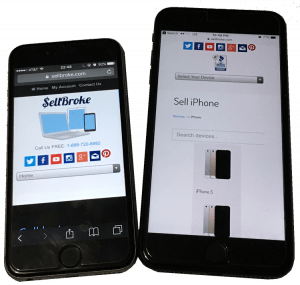 Design:
The design hasn't changed much from the iPhone 6. Apple usually has some pretty apparent and significant changes between models. And aside from the antennae bands and the dual camera lens on the 7 Plus, you're not getting much of a physical change. When you upgrade to the newest model in the past Apple has generally been pretty good to us about giving us a newer look and feel. But this time they just kind of left us out there to dry. Of course on the bottom of the device there's a pretty big change and we will get to that soon. But overall, expect more of the same in regards to design and feel. Now, Apple is still using the high grade quality materials so don't stress over that much.
Display:
The display definitely needs some improvement. The iPhone 7 is still only providing a 720p display. And the 7 Plus is a bit better with a 1080p display. Compared to the other flagship devices of as far back as 2014 that offer Quad `hd displays, they just aren't giving you the best of the best yet. Obviously it's not the end of the world if you don't have a Quad HD display. The Quad HDs takes a heavier toll on the battery so that's a bit of a downer. However, when you compare these to the Samsung S7 series that have a Quad HD Super AMOLED display that are much brighter and vibrant and allow the images to spread right to the top of the display due to their tiny bezels. In that aspect the iPhone 7 just does not compare.
No Headphone Jack:
By now everyone is aware of the new technology that Apple applied to their headphones. And have thus discontinued the use of a regular 3mm headphone port. Now you have to have an adaptor, or dongle as it's called, for anything that plugs into the iPhone. At first this seems like it wouldn't be much of a problem, but if you lose that dongle you must purchase other ones at at least $10 a pop. How many headphones have you seen in stores with the Lightning Connection? Our guess is next to zero. There is always the option to get a pair of Bluetooth headphones. But then again, they aren't running that cheap either. And that's just another added cost that the consumer has to bear instead of keeping the regular headphone jack.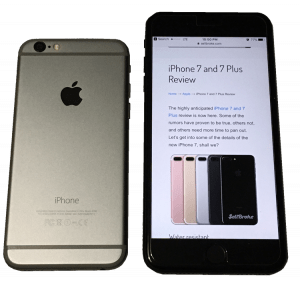 No Wireless Charging:
Why hasn't Apple offered wireless charging yet? It seems like the Android devices tend to be leading the pack when it comes to this type of enginuity. Ok, so by now you may have seen on YouTube how you can create your own wireless charging device for your iPhone. But should we iPhone users really have to reinvent the wheel just to maintain modernity? We don't think so and we don't like the idea that we still cannot wirelessly charge our phones.
Price:
This is a very subjective to what model you prefer. If you're looking at buying the 7 it's about $700-$800 and the 7 Plus is $800-$900. Now if you add on a couple common accessories like a case and some Airpods you're going to easily crest the $1000 threshold for one smartphone; and that's just kind of insane. There are cheaper a more affordable options on the market that don't sacrifice build and specs like the Axon 7 that will only set you back around $400.
As always the choice is up to you and if you feel that you need the most up-to-date, yet out-of-date iPhone 7 or 7 Plus, then by all means go and get one. We would never think any less of you for conquering your desires.
Things to Check Before Buying Used iPhone Online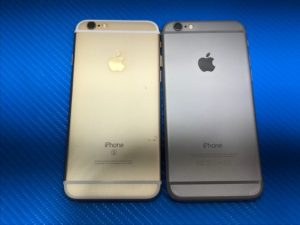 When it comes to trading gadgets online, you can never be too cautious. I've had friends being sold fake iPhones online because they were too trusting. If you don't want to end up with an 'android iPhone' or one whose battery doesn't last more than an hour, read these tips below.
1. Find out how much it actually costs in the market
The first step is to know how much the iPhone you want to get costs. This while help you negotiate better and also know when a price is too good to be true.
Now, wherever you choose to buy your used iPhone, be it eBay, Swappa, LetGo, OfferUp, or Facebook Marketplace, you need to check the site to see what that model of iPhone is being sold for. Doing this is pretty simple. Just input the model and filter it to your taste, you'll see prices they've sold for and prices they are selling for.
Now, you know how much you need to get the iPhone you want.
2. Never buy from sellers that post stock images
This is one mistake that could cost you a lot. Always buy from sellers who post clear and high-quality pictures of the iPhone they are selling. Avoid sellers who post stock images of iPhones.
This is important because you need to see the condition of what you're buying and to avoid being sold a phone with cosmetic damages.
3. Choose iPhones with its original screen protector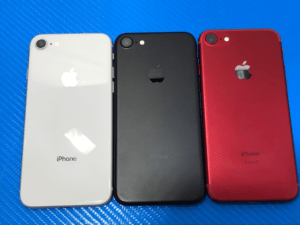 When shopping for iPhones, look out for ones that still have the first screen protector used. Although this isn't a guarantee in most cases, iPhones like this have no issues with their screen. Asides that, it's a good way to know that the seller is someone that takes care of their phone.
4. Look out for sellers who keep the original box
Just like the ones that have their first screen protector still on, any seller that has the original box is one that takes care of their phone. Again, this doesn't guarantee anything, but it's a good sign.
5. Look out for reviews, feedbacks, and ratings of sellers
This is very important.
Always check reviews and feedbacks before buying to see what people are saying about the seller.  You can hardly go wrong here. Make sure you only buy from sellers who have positive feedbacks and high ratings.
6. Make sure it's not iCloud locked
If the iPhone is iCloud locked, trust me, there's no way you can reverse or fix it. Make sure it's signed out of iCloud completely.
7. Check the IMEI number to see if it's not blacklisted
Before you buy, ask the seller for the IMEI number and run it on this swappa tool to be sure it's not blacklisted. When you meet the seller in person, also open the iPhone, go to settings>general>about, then scroll down till you get to the IMEI number and use it to check if it's blacklisted.
Never buy a blacklisted iPhone or an iPhone, which the seller refuses to give you the IMEI number.
8. Take your SIM card to check if supports your carrier
Even if they say it's carrier unlocked, be sure to take your SIM card along to test if it works and if the iPhone supports your carrier. This will save you the stress of changing your carrier.
9. Check the buttons and ports
Many people skip this step out of overexcitement, don't be that guy.
Check all the buttons to see if they work and are responsive. Make sure the home button is not sticking or making any weird sounds. Check the charging port and headphone jack to see if they work too. It is possible for everything to check out except this aspect, so make sure to confirm all the buttons and ports are working fine.
10. Check the battery health
To avoid getting an iPhone that lasts only one hour, make sure you check the battery health. You can do this by going to settings>battery>battery health>Maximum capacity.
Don't buy an iPhone with a maximum capacity of less than 88%, unless you are getting a good discount for that. If not, always go for used iPhones with 88% maximum capacity. If the used iPhone is a newer model like the iPhone X and above, make sure you buy one with 90% maximum capacity or higher.
The higher the battery's maximum capacity, the better.
11. Test the camera
I've heard of cases where someone bought an iPhone, and everything checked out, only to get home and discover the camera wasn't functioning properly.
Always test the camera quality by taking pictures and videos to see if it meets up to standard. I'll advise taking a short video of yourself saying something. This way, you can check if the mic, speakers, and the cameras are working fine.
12. Don't be afraid to say, 'NO'
Lastly, if you've done all the checks and you notice it doesn't meet the description of what the seller posted, say NO.
Don't be trying to be too nice and lose money in the end on a bad deal. It's the seller's fault, f he's selling broken iPhone, and you should decline if it doesn't meet the description.
5 additional steps.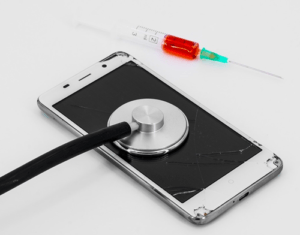 Apple's iPhone is an impressive and expensive piece of hardware that has become synonymous with luxury and style. It's no news that not everyone can afford one. While the newest iPhone is close to about $1000, I've seen many people taking a different approach and buying a used iPhone for less.
The iPhone, due to its amazing quality and timely software updates, lasts close to two to three years and, thus, is an ideal phone for resale. However, even while buying a used iPhone you're spending a lot of money, and therefore there are a few things you must check before you buy.
If your iPhone drops in water or you lose it after a wild Friday night out, you need to get a new one or replace it quickly. Buying a used or refurbished iPhone may seem like the best option.
However, the tech resale market can be quite treacherous and is doubly dangerous for iPhones, except if your seller is a family member or a close friend.
However, many people prefer to get their devices off classified or auction sites like Craigslist or eBay. Even pawn shops sell used iPhones at good prices, where also a physical examination is possible and even encouraged.
It's important to know that regardless of how you go about getting the phone, there are risks involved and a few important checks should be made.
Let's go over a few of these checks.
#1- Verify The IMEI Number Of Both The Body And The Software
First and foremost, the first thing you should do is to verify the IMEI number of both the body and the software. Now, it's possible that the iPhone you're buying might have a replaced body.
This means that you don't know what the device has been through- it might have been submerged in water or perhaps even survived a bad fall. It's important to make sure that you open up the settings app on the iPhone and check for the serial number to confirm it's the same number that is printed on the back of the case.
#2- Make Sure The iPhone Is Not Stolen
The second check to make is to make sure that the iPhone is not stolen. This can be confirmed by making sure the Activation Lock is always deactivated. To do this, you can head up to the Activation Lock tool page by visiting icloud.com/activationlock. You will be required to provide the IMEI number of the device and then let you know if the Activation Lock is disabled on that iPhone.
If the phone is reset, take your time and fully set it up for a new user. You will quickly find out if the phone is not locked. People don't realize that resetting the phone without removing iCloud information does not unlock it. You will be asked to provide the old iCloud email and password to be able to finish the set up.
#3- Check if the IMEI Number Is Blocked or Blacklisted
To be absolutely sure that the iPhone you plan on buying is not stolen, you need to open up the IMEI checker page on imeidata.net/blacklist/check and make sure that the phone's IMEI is not blacklisted. The page will ask you for the IMEI number and then let you know if the phone has ever been blacklisted.
#4- Erase the Data
Erasing the data and resetting the iPhone is another important step to take before purchasing a used iPhone. This will make sure that everything is flushed out from your iPhone before you start your journey and that everything is as good as new. To reset the phone, open the general settings and navigate to the reset option, then select "reset all content". This will effectively wipe your phone, making it brand new, at least in terms of software. Once again. Be sure to sign out from your iCloud account first.
#5- Check the Warranty Of The Device
Finally, if anyone is claiming that the phone you are about to purchase is in warranty, the best way to check is from the Apple page itself. Once you open up the page at selfsolve.apple.com/agreement, you'll be asked for the iPhone's serial number. Inputting this into the webpage will tell you if the product is in warranty or not.
Although the checks above are important, it is necessary to know that they are not the only checks that you can or should make to an iPhone before you purchase it. Some other checks are:
Ensuring the seller is legitimate

Confirm that your phone can be activated with your carrier

Do some quality control by checking for hardware damage

Inspect for water damages

Test the battery
With so many checks and risks to buying a used iPhone, I understand you may be put off by the whole affair and might want to settle for something else. You're probably thinking, "Is the hassle worth it?". Yes, it is. The most important question you should, however, consider is where you get this device from.
Where is the Best Place to Buy a Used iPhone?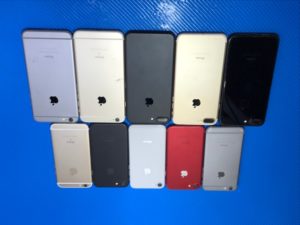 When it comes to buying used gadgets online, one of the major concerns is safety. There are countless websites that sell used phones and gadgets, but not all of them are security conscious.
Buying an iPhone requires more caution because it's in very high demand, and there are countless fakes and damaged iPhones on the market. Whichever site you choose to buy from, make sure they offer a money-back guarantee or a warranty. This way, you can return an iPhone if it doesn't match the description you saw initially.
Facebook Marketplace
Although it's not as common as the rest on this list, it is still one of the safest platform where people can trade iPhone online.
You can't list anything on Facebook marketplace without submitting a valid means of identification and having a credible account. It's a great place to buy a used iPhone at a very affordable price too.
It's also free, so you don't have to bother about any extra charges except the cost to ship it to you. I'll advise you to meet the seller in a public place, preferably a branch of your wireless carrier, so you can carry out any necessary checks.
eBay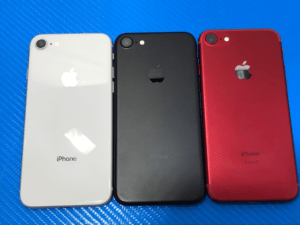 This is the most popular way to buy a used iPhone online, and thanks to it's 30-day money-back guarantee, you can return an iPhone if it doesn't match the description you saw.
Always check for seller ratings and read reviews to help you see if the person is legitimate. Also, never buy from sellers who upload stock photos of the iPhone to avoid being ripped off. Always make sure you see clear pictures of whatever you're buying.
Amazon
The world's most popular trading platform is also one of the best places to buy a used iPhone. There are many sellers here, and if anything goes wrong, you can always get your refund. If you want the best grade of iPhones, you can check Amazon renewed, their refurbished store. You get a 90-day warranty if you buy from Amazon renewed.
Gazelle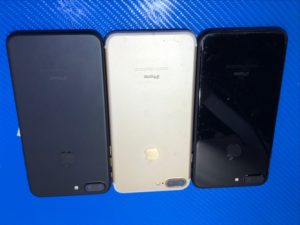 Gazelle offers one of the best discounts for used iPhones in the market. However, you'll have to test the phone yourself to see if it matches the description and doesn't have any faults. They offer a 30-day return policy, so if anything goes wrong, you can always return the iPhone and get your money back without any stress.
Swappa
Swappa is one of the most secure websites to buy used iPhones because they make sure all their phones are carefully tested before listing them. They also have strict policies that protect you and the seller. Everything is tested on swappa, so you can relax and shop for the iPhone of you want without fear of getting a fake or damaged device.
Wireless carriers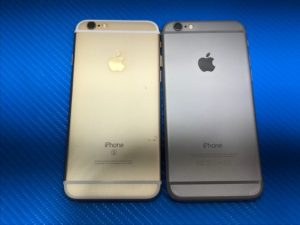 Wireless carriers also sell used or better still, refurbished phones. Buying from wireless carriers can be more expensive than purchasing a used iPhone on other sites, but you get some advantages. You can be sure to get a perfectly functioning phone that supports your network and also has a warranty. This is the best pick for those who are very skeptical about buying used iPhones online.
These are the safest places online you can buy a used iPhone. Remember, when buying online, always make sure you get a warranty or refund option for added safety.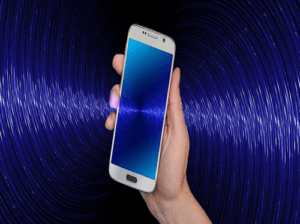 Top 5 Places to Sell Used iPhones Online
Selling your old iPhone for cash is easier now than ever. With frequent updates to new generations of Apple phones, now is the time to offload your old iPhone and buy the latest model.
But where is the best place to sell used iPhones?
There are a lot of buyback companies popping up every day, so it is challenging to find the best deal. 
Let's see some of the top sites you can sell your iPhone online.
Firstly, there are some things to consider to potentially increase your phone's value.
Carrier
Almost all the iPhones are now sold unlocked, which means they are compatible with any voice carrier, text, and data. However, if you are holding an older iPhone, it might work with only a particular carrier. The original carrier of your iPhone can be found using the IMEI number. If your contract expired you should be able to unlock the phone through the carrier. Just give them a call and ask.
Also if your phone is still under contrack you will receive more money for a Verizon and AT&T phone rather than for Sprint, T-Mobile or other smaller companies.
Condition
The condition of your used iPhone matters a lot when you are selling it. The better condition the higher the price.
So, make sure you examine your phone for physical flaws like cracks and scratches. You should know if everything works if you were using the phone.  The buyer can also run some applications on the device to make sure everything is working fine. 
Generation
The products of Apple are categorized in "Generations" starting in 2007 with the iPhone 2G and all the way to the latest 11th Generation. Generally, more current generations of iPhones have more value than older ones. Considering the design and functionality iPhone 6 and newer still present value and people like to use them. Anything older is rather worthless as least in the US.
Here is the list of the sites you can sell your used iPhone to:
BuybackBoss
Buybackboss is another website to sell your used iPhone. They offer pretty good deals for used phones.
They don't only buy iPhones, they buy iPads, Samsung, iWatch, and iPods. This makes them versatile and rather popular.
No matter the condition of your iPhone, they allow you to pick the condition on the website and give you the best price to sell it. It does not matter if the device is used or new, excellent, or in poor condition. They buy it all. Even liquid damaged iPhones and with a broken screens can be sold on the website.
You only have to follow three steps on the website to sell your phone.
Firstly, you will have to enter the information of your device, and a 'quote' will be presented to you almost instantly.
If you are okay with the price they offer you for your phone, you will proceed to the checkout process and get a free shipping label.
Lastly, when BuybackBoss receive your phone, you will be paid immediately either via PayPal or check.
Decluttr
According to the statistics on the website, more than 5 million people have used the website and have sold their used phones and other gadgets on the website. This is because the process of trading on the site is easy, and their offers are also decent.
You will need to enter the details of your iPhone, and a price will be quoted to you immediately. You will receive a free shipping label in your email. Send your iPhone to Decluttr.com, once it is received, you will be paid either by direct deposit or PayPal the following day.
Swappa
You might prefer to sell your iPhone directly to a user. This can be done on eBay.com or on Swappa. It is a marketplace for tablets, phones, laptops, and many other gadgets.
You will have to create an account on Swappa site, upload your device details, set the price you want for your phone. Then just wait for someone interested in buying your phone.
You will have to upload a photo of your iPhone, this is to ensure you have the product you want to sell, and you are not a scammer.
Once your iPhone sells, you will get paid and have to ship the phone to the buyer directly.
Gazelle
It is very easy to sell your used iPhone on Gazelle. All you have to do is to find your phone model and carrier on the Gazelle website. Then you will have to answer some questions about the condition of your iPhone, after which you will receive an offer for the price of your phone.
Proceed to the checkout phase and to receive a free shipping label via email. When Gazelle receives your phone, they will inspect it to make sure it matches the details you uploaded. If it does not, you will receive a revised offer.  You will receive your money via an Amazon gift card or PayPal once they approve the order.
ItsWorthMore
ItsWorthMore is a buyback website with a high payout rate. Just like all other buyback websites, you will have to select the model and condition of your iPhone on the site. After which they will issue you with an offer. Once you accept the offer, your iPhone will be shipped freely for inspection, to make sure the phone is in the condition you stated on the website.
The inspection process can take up to five days. You will get paid immediately it is completed via PayPal, Zelle, or Check.
Things You Should Know Before Buying The iPhone 12 Mini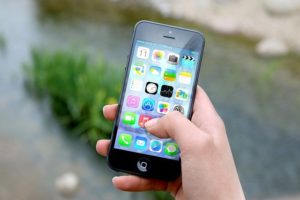 Apple introduced four models of the iPhone series into the market, and users have been thrown into the usual decision-making dilemma. The lineup has the iPhone 12 mini, iPhone 12, iPhone Pro, and the iPhone 12 Pro Max. For some, the iPhone 12 mini is their favorite of the bunch, and if you ask me, it is not so bad.
This is the first time in a long time that Apple is making a small phone, but being small in size doesn't take away the quality of the iPhone 12 mini. This mini phone has every feature you will find in the bigger iPhone 12. The only difference being the battery life and size of the screen. Features like processor, camera etc., are all the same as the iPhone 12.
Price
Price wise, the iPhone 12 mini will cost you $729 for the 64GB base model, and cost $779 for the 128GB model. It might be small in size but it is not small in price.
Now, before you buy the iPhone 12 mini, there are things you should know about the iPhone 12 mini. The features such as screen size, camera and processor are all relevant details you should know.
The hardware
The first feature we noticed in the iPhone 12 mini is the screen size. The iPhone 12 mini is 5.4 inches diagonal in screen size, but it is still smaller when compared to the usual 4.7-inch-home-button designs that came with some previous iPhone models.
The reason for this is because the iPhone 12 series have all made the switch to the more current OLED screens. They also come with Face ID feature that it used to unlock the phones. The result of these features is Apple having minimal bezels on the design, and maximizing the screen space.
The iPhone 12 mini's rear panel is made of glass rather than aluminum, but it has the same squared edges that helps you hold on to it pretty well. The grip is great.
Sell iPhone 12 Mini 128GB phone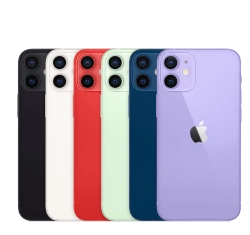 Battery and performance
Performance-wise, the iPhone 12 mini is up there with the best. Despite the small size, the iPhone 12 mini has arguably the fastest processor you will find in any phone. It also has the dual-camera system like the iPhone 12, and even more remarkable is the fact that it possesses all the antennas and components that you need for the new 5G that is yet to launch. The speed of performance is great, it can handle multiple tasks pretty well, and you feel all good when you are using it.
However, there is an issue with the battery life. When compared to that of the iPhone 12, it doesn't match up. It is also important to note that the iPhone 12 battery is not as good as that of the iPhone 11. The iPhone 12 mini struggled to last past evening time. It doesn't mean it is all that bad, as you can still expect up to four hours of battery life while you navigate social media, surf the web, and take numerous photos. For gaming, it gets drained minute after minute. So it is not all gloomy, even if it isn't great.
You can charge the battery with Apple's latest MagSafe system that has been built for wireless charging and cases.
Camera
The camera of the iPhone 12 mini is the same as the iPhone 12. It has the 12-megapixel primary wide-angle camera and an f/1.6 aperture used to let in additional light for the not-so-great 12-megapixel ultra-wide camera. However, it doesn't have the LiDAR sensor or the telephoto lens like the Pro Models.
The image processing has improved in the iPhone 12 series with the latest A14 Bionic processor which allows for better detailing in lighting conditions.
Apple delivers excellently with this, which is quite unusual with the camera of mini versions of phones. Most mini versions means the makers often cut out a lot of features.
However, the secondary camera sensor could be better. It doesn't show as much improvement as what we have with the rear camera.
Sell iPhone 13 Mini 512GB phone
The iPhone 12 mini is a good phone to have, especially for people that love a good grip and do not love heavy phones in their pocket. So the main reason for trading an iPhone for this model is the size.
If you do not care so much about the battery life, it is a great phone and you do not lose much by getting the mini over other models in the series. What you stand to gain is a phone that is easy to carry everywhere you go to.