How to Sell your iPhone for the Most Money
Nov 29, 2021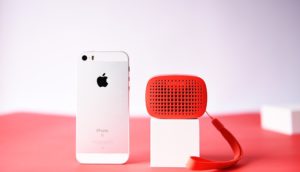 If you want to sell or trade in your iPhone for a new one, this is the article for you. There is more to switching a phone than just selling it and getting paid. You need to follow steps so you don't regret your decision.
Here is a guide to help you make the most money when you sell your iPhone online.
1. Take Care of the iPhone
2. Backup
3. Turn off your 'Find My iPhone'
4. Logout of iMessage
5. Unpair your Airpods
6. Unpair your Apple Watch.
7. Logout of iCloud
8. Wipe your iPhone and Delete data
9. Eject your SIM card
1. Take Care of the iPhone
The condition of your old device determines how much you will get paid for it. So, you need to keep it safe from scratches that can decrease the price value. Although, you will be able to sell it even if it is not looking its best. Getting the most money out of your old iPhone requires cleanliness all over. You can use a screen protector for the screen, and a pouch to protect the body. You can also put it safely away in a cool place until you are ready to sell.
Overall: Keep it safe.
2. Backup
This is one of the most important things to do before selling broken iPhone. You can easily restore your files and avoid the risk of losing important documents. What you want to do is wipe your entire data by:
going to your "Settings",

click on your name,

go to iCloud,

and back up.
Overall: Save what you need.
3. Turn off your 'Find My iPhone'
This feature could pose an issue for a new user, so it is important to deactivate it before you give your iPhone up. Although it is deactivated when you wipe your data, it is good to take precautions.
All you need to do is:
go to your "Settings",

click on your name,

then turn off "Find My iPhone".
You will need to input your Apple ID and password.
Overall: Don't make it hard on the buyer.
4. Logout of iMessage
Previous iPhone users always have the issue of receiving new iMessages on their previous phone instead of their new device. Although this mostly happens to users that switch to Android from iOS. To fix this problem, you can toggle the iMessage feature off in the settings.
Overall: Make it easier on yourself.
5. Unpair your Airpods
If you forget to unpair your Airpods from your old iPhone, you can still connect it to your new iPhone. What you should do is place your Airport close to your old device, and on your iPhone, click on Settings and Bluetooth. Click on the information icon and choose "Forget this Device".
Overall: Don't forget to "Forget".
6. Unpair your Apple Watch.
It is safe to unpair your Apple Watch from your soon-to-be old iPhone. What you want to do is:
place your device and the Apple watch next to each other,

open the "Watch" app on your iPhone,

go to "My Watch",

choose your watch at the top screen,

click "Unpair",

and tap to confirm it.
This process also requires you inputting your Apple ID password.
Overall: Make sure to unpair all accessories. 
7. Logout of iCloud
All of your Apple devices have iCloud, and contain your data and files. The safest process to take when ditching an iPhone is to sign out of the iCloud. It will protect you from unwanted access to your personal data.
What you do is:
go to "Settings",

click on your name,

and sign out.
It will require your Apple ID and after that you can turn it off.
Overall: Leave no stone unturned. 
8. Wipe your iPhone and Delete data
This is pretty self explanatory. You do not want a third party accessing all your data and files. What you have to do is:
go to "Settings",

click on "General",

and press "Reset".
You will get other prompts, which include "Erase All Content".
Overall: Start out fresh. 
9. Eject your SIM card
A lot of previous iPhone owners make the mistake of leaving in their old SIM card. The SIM card has bits of data that could identify you. So, it is crucial that you remove it from your iPhone before you get rid of it.
Overall: Cherish the small things. 
After taking all the above steps, your iPhone is good and ready to be sold or traded in. And there are many safe and solid marketplaces to make that happen. They include SelBroke.com, Best Buy, Apple Trade In, uSell, Decluttr, eBay, and so on. Let's explore the best options.
5 Legitimate Places You Can Sell Your iPhone Online
You might need extra cash and need to replace out your old phone. And while new models are constantly coming out every year, older units do not have to be obsolete. People who cannot afford the new one can still use a secondhand device.
iPhones are unarguably the best and hottest device in the market selling about 22 million every year. So if there is an old iPhone around, it might be worth exchanging it for money. But before you look for places that will buy, there are a few things to know before selling your iPhone.
What to know Before Selling your iPhone
While your phone doesn't need to be the latest model, it needs to have certain qualities. You should have realistic expectations of the price when selling the used phone. A few things to consider before putting your iPhone on the market are:
Condition-  Most buyers will like to know the state of the phone they are about to buy, and as long as it is not a refurbishing site, the condition matters. Because the better and neater the device looks, the better it will sell.
Carrier- Many cell phones are compatible with any voice, data, and text carrier, but most older models work with a particular carrier. If you check the phone settings, you will find the IMEI number to know the original carrier.
Price- The condition and the carrier of the phone largely depend on how much it will sell for. If you are not sure of the price, you can check on certain websites to compare prices.
Legitimate Places You Can Sell Your iPhone Online
eBay

BuybackBoss

Decluttr

uSell

QuickSell
The Classic
eBay
One of the oldest auction sites. Known for refurbishes and independent sellers of old and new phones. To sell on eBay, you will need to create a detailed page of everything concerning your phone. The downside to using eBay is that they only use the PayPal form of payment and have to pay a selling and listing fee as you sell on their platform.
The Best Upside
BuybackBoss
This platform is guaranteed to give you the best price. And no matter the condition of your phone, you still get to choose the price you want to sell it. They have a team that makes sure you get your money after selling your phone without stress.
The Well Known
Decluttr
This platform is a refurbishing company that buys phones directly for cash. First, you tell them the phone's condition, then you are sent a shipping kit and offer. Once the phone gets backs to them, you get paid. They are well known and are said to have over six million customers. You will get paid with a check, direct deposit, or cash.
The Apple Enthusiast
uSell
uSell is a refurbishing company that lets you be at ease while efficiently handling your buying and selling process. They offer different payments when they receive your device, erasing worry and stress of scams or looking for buyers. You give a detailed analysis of the phone, make, and condition, then you get an offer and a shipping package. This platform is one of the top options for iPhone sellers because of its streamlined processes and free shipping.
The Best Support
QuickSell
QuickSell is very efficient. You can trust them when it comes to customer service. They give an immediate evaluation for your device and a free shipping label to ship directly to them.  Your payment is immediately processed through eCheck or PayPal, but it could take a longer time to process if it is a more extensive operation.
7 Things You Must Do Before Selling Your iPhone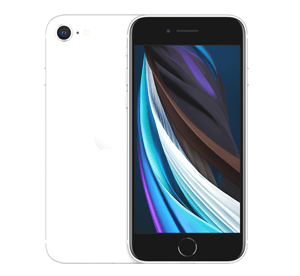 If you were lucky yesterday you could have scored a great Black Friday deal on a new phone. So now it's time to sell your old phone.
Before selling your iPhone or giving it away, it is essential to ensure the safety of your personal data: text messages, accounts, email etc. Making it inaccessible to a third party will only bring peace of mind. And your switch to a new iPhone will become seamless.
Whether you want to give away, trade-in, or sell your phone, these are the 7 essential steps to take.
1. Disassociate your Apple ID from your iPhone
2. Backup Everything
3. Turn off Find my iPhone
4. Unregister iMessage
5. Sign Out of All Accounts
6. Factory Reset
7. Taking out the SIM card
1. Disassociate your Apple ID from your iPhone
Apple usually issues a new user with a unique ID associated with the phone. If you sell your phone, you can request to cancel every association of the device with your Apple ID: particularly if it's to another person.
How to this is quite simple. With your Apple ID, log in to Apple support and pick your preferred device in the list of options and click unregister. You will then need to confirm that you actually want to disconnect the Apple account from the device.
Overall: Make sure to wipe yourself clear from your old device.
2. Backup Everything
Before giving away or selling your gadget, you must perform a backup. Backing up your device is pretty straightforward, and there are a couple of ways to do it.
You can use iCloud by:
going to settings

turning on your iCloud

then clicking on "Backup Now"
This will back up your documents, photos, videos, etc.
However, if you do not have enough storage on your phone, you can use iTunes on your computer. All you have to do is:
download iTunes

plug your phone with a power adapter

and take steps to back it up
It is recommended to set up your other device and make sure everything you need is already in the machine. This way you do not delete and lose all your files as it is irreversible.
Overall: If it's important to you, back it up.
3. Turn off Find my iPhone
You can do this by:
going to settings

clicking on your name

and turning off Find my iPhone
You will be required to enter your Apple ID and password.
Overall: Make sure others can't find your phone. 
4. Unregister iMessage
There is a massive chance that you might still get iMessages directly if you do not turn off iMessage settings. To avoid issues:
Click on Messages from settings

Find the toggle beside the iMessage feature

Turn it off
And if you can't access your iPhone anymore, there is another way to deregister your iMessage online. It will make your phone number directly removed from any iMessage service.
Overall: To avoid annoyance, unregister your iMessage. 
5. Sign Out of All Accounts
It is important to sign out because if you reset it your phone, it will become locked. And the next user will be unable to use it without your email and password.
You can sign out by inserting your Apple ID password. And if you don't remember the password, you can click on "Forgot Password" to reset it. Once you have signed out from your iCloud account, the phone is as good as new. If your iPhone is broken and you can't reset it, don't worry. SellBroke and we will take care of your privacy.
Overall: Don't make it impossible for the next person to use the phone. 
6. Factory Reset
This is the final step to make the phone completely refreshed. You can factory reset by going to:
settings

general

erase all content and settings
Once you do this step, it deletes all your media. The next person will be unable to access your files. Depending on how much data you have on it, it could take a couple of minutes to reset.
Overall: To be completely sure everything is out, reset the whole thing.
7. Taking out the SIM card
Even though you might have a new SIM card in your new phone, you have to take out the old one. You can make use of a paper clip or an ejector and take the SIM card out.
Overall: Don't leave anything behind.
How to Keep your Older iPhone Running as Long as Possible
Who doesn't want the very latest in smartphone technology? With a new iPhone model hitting the market every year, some people upgrade the instant the newest version is available. But many of us need to hold onto our phone as long as we can. Maybe you are trying to save money by skipping a couple of models. Perhaps you have an older phone but really want to wait for the next version. Or, the new models are just out of our price range, and we need to wait until we can afford the upgrade. You can sell your iPhone and buy newer android phone since they tend to be cheaper.
No matter what your reason, if you are holding onto an older phone, you want to keep it running well until you are finally ready to upgrade. Here are some tips to keep your older iPhone running as long as possible.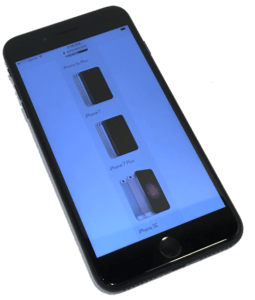 Clean your iPhone's Charging Port
Is your iPhone not charging, charging slowly, or only charging occasionally? Before you give up, a quick cleanup of your charging port may get you back up and running. And, it may not be enough just to blow out the lint. With time, some of the debris that finds its way into the port gets impacted deep inside the opening. It needs to be dug or scraped out. But be careful! There are tiny, fragile pins in there. If you don't have the proper tool or don't want to risk prematurely ending your phone's life, it might be worth a trip to the Genius Bar where they possess a tiny brush to fix your charging woes.
Get a New iPhone Battery
If a charging port cleanup doesn't help your charging issue or, if your iPhone battery isn't lasting long enough, even on a full charge, it may be time for a new battery. Since replacement batteries, installed by an Apple technician can cost up to $80, this will be an investment, though still much cheaper than a brand new iPhone.
Clear Off Some Storage
The longer we keep our phones, the more stuff we accumulate on them. As apps get more powerful, they need more storage space. Larger apps plus four years of vacation photos means your phone will be pushing maximum capacity. Offload some of your pictures to your computer or the cloud and get rid of some of those apps that you never use to breathe a little more life into that iPhone.
Wait on iOS Software Updates
It is usually the best practice to keep your iPhone running the latest version of iOS, mainly since it contains the most recent security updates. However, if you are really pushing the limits of how long your phone can last, you may need to hold off on that latest update. The latest updates include performance upgrades that may be more than your old phone can handle. For security reasons, you may be taking a risk if you fail to update, but your phone may keep running just a little longer.
These tips won't keep that older iPhone running forever, but they might just buy you a little more time before your next upgrade.
How Long You Should Wait To Upgrade Your iPhone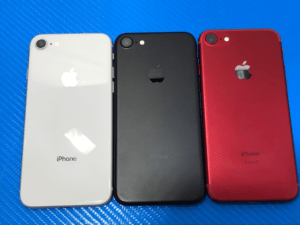 Using phones for a long time is encouraged as opposed to changing it every year when a new upgrade comes in. iPhones are built to last, and with careful use, there is no reason you cannot use them for many years. There are different reasons you might want to upgrade your phone, and the most popular reason is when your phone is old by at least a few years. Over the years, Apple has consistently put out a new iPhone, and whenever they do, they come up with new and reformed innovations like a better camera, or -like the last generation of iPhone- a facial recognition technology.
If you are a new technology freak, the idea of these new features may be enough to entice you to upgrade your iPhone, as well as constant ad campaigns and commercials. You might also decide to let go of your old iPhone if it doesn't work as efficiently as it used to, has slow apps responsiveness, or slow charging pace.
Reasons to change your phone
Another reason you might consider changing your iPhone could be due to low storage. Some devices take up to 64 GB of storage, and if you are someone that likes to stock up music library or download non-native apps from the app store, it isn't much to go by. And you could decide to get one with larger storage space like the 128 or 256 GB.
Most iPhones remain functional for up to four or five years as they continue to support and receive updates. Some people still use their iPhone 7 and 8 gladly. However, iPhones features frequently change over a two-to-three-year span. For instance, when the iPhone X came out in 2017, it was the first of Apple's recent remodeled form factor. Before you decide to upgrade, you should know what you want and the real reason for that choice so that is suitable enough to meet your needs.
When do you know your iPhone needs an upgrade:
You don't get iOS updates
If you can do without the new features in the latest version of iOS, you should not ignore security updates. More than any other phone maker, Apple has done a great job of supporting old hardware with new versions of its operating system. iOS 12 is supported by iPhones dating back to the iPhone 5s and iPads back to the third-generation iPad and iPad mini. If your iPhone cannot run iOS 12, it is time for an upgrade, because there are critical security updates in every iOS release. When iOS 13 released, it will cut-off old devices still supported by iOS 12. And if your phone does not support it, you might consider upgrading it.
Your screen is bad and unfixable
A cracked screen can be hard and frustrating to use. While most people will probably get it fixed, if you feel like the cost of repair is more than the phone's worth, then you should consider upgrading it. If it is not worth fixing, it is not worth using.
Your camera has gone bad
Phone cameras get better every year, and that doesn't mean you have to change your phone yearly but pictures taken four or five years ago will have less quality than a newer model. There is a different level of satisfaction that comes with taking photos or making videos, but if you feel you want a better quality, then you can opt for a newer model.
You cannot find accessories that fit
iPhones are generally more popular when it comes to accessories, and there are, many to choose from. So when you are unable to find one that fits or works with your phone, then you might want to consider getting a new one.
You are out of storage space
If the storage space that was enough years ago when you bought a new iPhone is suddenly not sufficient anymore, you may want to get a new phone. You may have done everything to free up space, save your photos and videos on the cloud, or even deleted apps you barely use. It is impossible to upgrade your storage space; the best option will be to get an upgrade. Simply trade your iPhone with us for cash and use it to buy a new one.
When you eventually get a new phone, it is important to transfer all of your existing data to it. As expected, you might be turning in your old phone as a swap. The Apple Store will help you transfer your files and then totally clear all the data from your old iPhone before you turn it in.
Why did my iPhone crash?

Are you one of those users who recently lost their iPhone because it crashed? You may be confused as to why this happened and can't place your mind on the primary cause. The recent crash that occurred to lots of iPhones with iOS 11 happened due to a random iOS bug.
According to an iPhone user, here's a description of the incident "Woke up this morning to my iPhone restarting all by itself. I could only make and accept calls before it restarts again, but accessing other apps like text messaging and viewing notifications have to be quick before it restarts to the black screen and the apple logo thing before its back to normal for few minutes."
Well, report reaching us says in the run-up to the crash, it was reported that the handheld devices were noticed to heat up. This heat-up incident and the sudden restart of the iPhone were due to a bug in iOS 11 that caused the processor usage to increase by 100% when an app gets a notification. The slowing down of the processor due to the amount of space a notification consumes makes the device heat up above usual, causing the device to restart or to crash.
This is primarily the cause of the recent crash, and fortunately for everyone experiencing it, there's a solution. The solution comes in an updated operation system, iOS 11.2. and I believe Apple has passed a circular explaining the recent update.
If your iPhone undergoes the unnecessary heating up and restarts unexpectedly, follow these steps to turn off notifications for all apps on your device before updating to iOS 11.2.
Go to "Settings" and locate the "Notifications" tab
Tap an app, then turn off "Allow Notification" and repeat this step for all active applications.
Then revert to "System settings" and go update your OS to iOS 11.2.
After the update, go back to "Settings" and to the "Notifications" tab and turn on "Allow Notification" on each app all over.
If you're having issues with updating your device or still facing the same issue after the update, then the problem is not with a bug but maybe due to a software issue. At this point, the best-advised thing is to restart the phone to give the running apps a chance to reset automatically.
Press the power button until the slide to power option displays on the screen. If you're using an iPhone X, XR, XS, or XS Max, press and hold the Volume Down button and the side button simultaneously to reach the slide to power off option.
If it were a case of a frozen phone when the iPhone crashed, you'd need to conduct a hard reset rather than turn the phone off. A Hard-reset is different from turning the phone off and on because your iPhone goes off and on abruptly. To hard reset your iPhone;
iPhone XS, X, and 8: Hold and release the Volume Up and Volume Down button, then hold the side button. Release the side button only when the Apple logo displays on the screen.
iPhone 7: hold the power button and Volume Down button simultaneously until the Apple logo displays.
iPhone SE, 6s, and earlier: Press the Home button and the power button simultaneously until you see the Apple logo displays on the screen.
Try these few means and see if your problem gets solved as there are many other causes of a crashed iPhone. This article would be updated as you request for more solutions. 
Conclusion
A few last major things to look out for when considering a marketplace is the seller protection, reputation, popularity, and seller fees. There are benefits to selling your old iPhone instead of throwing it away. It will add extra cash to your pocket and give another person the opportunity to have an iPhone. It also provides the manufacturers with materials without needing to source new materials, which is economy friendly.
When you want to sell your device, no matter the marketplace you choose, you have to be careful and trust your instincts when dealing with buyers. Understand what your phone is worth and have a realistic expectation of how much people will pay for it. And do not forget that scams exist. If somebody comes to buy it for more than other platforms, you know it's too good to be true.
For more news on the latest tech, or replacing your old tech, visit sellbroke.com.