The HomePod Mini: The Best Smart Speaker on the Market
Mar 01, 2021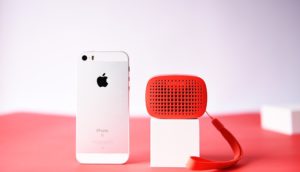 The HomePod mini is arguably the best smart speaker on the market. It has excellent audio quality, has a sleek design, and brings the smart speaker functionality that the rest of its competitors have. If you are a massive fan of Apple, you will love this HomePod mini, especially if you have an Apple TV or an iPhone.
One essential thing to note is the HomePod mini is not for everyone, and it does not work with android phones. Although you have an android phone and want a smart speaker, you can opt for the Nest Minis and Echo Dots.  And if you are an invested Apple user, you should go for this incredible smart speaker. It is an affordable option for Siri enthusiasts and HomeKit.
Even though the HomePod mini doesn't have as much power and volume as the original HomePod, it will give you the same features but at a more reasonable and affordable price.
Sound Quality
The HomePod mini has an audio quality that stands out from most of its competitors, and Apple took special care to focus on its sound quality. It features the Siri assistant, and with that, you can answer your phone calls and control your gadgets with your voice and ask for assistance like you would with other smart speakers.
Although there is a limit to devices that work with HomeKit- Apple's smart home platform, this shouldn't be a problem if you are just interested in enjoying a sound quality. The HomePod mini balances audio and gives plenty of clear bass and sound separation if you listen to music on it.
Design
The HomePod mini comes in a stunning, sleek, smaller, cute apple-shaped, and more straightforward 3.3-inch design. Apple created this smart speaker to complement the original HomePod. And if you take a close look, you will notice that the spherical shape and the speaker's fabric are designed to boost the sound quality.
Like most of its competitors, the HomePod mini is spherical and small in design, it comes in a white or grey mesh fabric, and like the original HomePod, it has the same touch control pad with LED indicators. It fits what Apple has in mind in terms of aesthetics, and it is handy and can easily fit on your desk, or shelf.
Handoff
The HomePod smart speaker makes it easy to send audio from your phone to your smart speaker; all you have to do is turn on your Bluetooth and be on the same Wi-Fi network. It is one of the best features of the HomePod mini. It is simple and straight to the point. We can only expect more improved features like audio effects, haptic feedback, and more enhanced visuals because of its ultra-wideband chip.
The handoff works when you put the phone close to the speaker, and you wait for a notification that lets you know that your audio is transferring to the HomePod.
Features
The features that come in the HomePod mini are software-based and are updated continuously. Usually, when we hear smart speakers, they are expected features that we already want to see in them as the weather, general knowledge questions, making and answering calls, playing music, and every other "smart speaker stuff". One of the best features of the HomePod mini is that you get to personalize Siri.
Stereo Pairing
It is possible to pair two HomePod Minis together for stereo sound, although this is not just an Apple feature, it also works on amazon and googles smart speakers. Although you cannot compare two HomePod minis with a sound surround system, they are a noticeable upgrade from a regular speaker, especially if you place them in a strategic location.
And one other important thing of note is that the left and right channel separation are easy to set up while creating the speaker pair, and it works well.
Conclusion
The HomePod mini was unveiled after Apple dropped the original HomePod smart speaker. It came with a high price that Apple eventually slashed, making small and sleek HomePod mini more affordable. Of course, we are still expecting improvements on subsequent smart speakers. If you need extra money to buy it you can trade laptop for cash with us.
This HomePod mini is a good take if you like apple and Siri is your assistant of choice, and HomeKit is your preferred home service. If you're big on portability, aesthetics and you don't want to sacrifice sound quality, then you shouldn't hesitate to buy the mini.