Asus Vivobook S15
Feb 08, 2021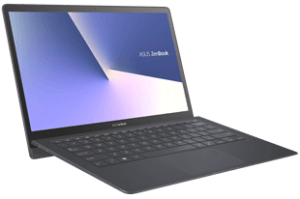 The Asus Vivobook S15 is a nice laptop that comes in a brilliant and eye-pleasing design. It also has the pioneering ScreenPad 2.0, but all these are affected by its gloomy screen display and not-so-good battery life. If you are talking about the most colorful designs, the The Vivobook will definitely show face compared to its other dry and dull-looking competitors. It also comes with the state-of-the-art secondary screen. Looking at the laptop, you will definitely fall in love. But when it comes to usability, you might find some hiccups. The secondary screen of the Asus Vivobook S15 still comes with certain issues and the main screen, which is a 15-inch screen, is also gloomy on the eyes. All these issues combined with the not-so-good battery life, and the laptop suddenly loses the hype.
However, this doesn't remove the fact that the Asus Vivobook S15 produces a solid performance and comes in a lovely chassis, with a comfy keyboard and rock-solid sound.
Pros
It comes with unique colors

Good level of speed in terms of performance

Good looking chassis

Enhanced ScreenPad 2.0
Cons
Comes with a gloomy display

Battery life isn't good enough

The ScreenPad 2.0 still has lingering issues
Design
The Asus S15 comes in a glitzy green and orange design, and only Asus pulls off such beauty successfully. The green is encircled by the lovely orange trim. The Asus Vivobook S15's design is bold and pleasing to the eyes. The lid also comes in a variety of colors depending on what you choose and it is solid aluminum. It has the Asus ErgoLift hinge, which makes the back of the keyboard tilt by 3 degrees, to have a more relaxed typing experience.
Laptop comes at 3.8 pounds of weight, which means it isn't the lightest in its range. It also comes at a size of 14.1 x 9.1 x 0.7 inches. On the left of the laptop, you will find two USB 2.0 ports, while on the right you will find a USB 3.1 Type-A port, a microSD card slot, an HDMI, a USB-C input and a jack for mics and headphones.
Display
It comes with a 15-inch screen and 1080p display, which means it doesn't improve on the dull display level of the previous model. The brightness level sits at 252 nits, which isn't so bad but isn't as good as the category average of 255 nits.
Performance
This laptop has the Intel Core i5-8265U processor and 8GB RAM. It produces a solid performance, as you can open up to 18 tabs and still stream about 4 videos with getting lags. This one we reviewed came with the integrated UHD 620 graphics, but there is the optic of the GeForce MX250 GPU which is suitable for users that would love to play games on the laptop. The battery life is quite average at just above 7 hours at full charge with the secondary not in function.
Final Verdict
The Asus Vivobook S15 looks unique in design and comes with a secondary screen, without costing as much as others with the same option. It produces a solid performance along with its lovely chassis. But its average battery life, gloomy display, and issues with the secondary screen set it back. If you don't like it you can trade used laptop with us for case and use it to buy a new one that will fulfill your requirements best.