Logitech G PRO X: Clean and Functional
Jan 19, 2021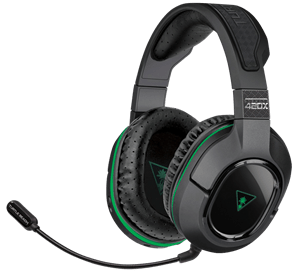 Do you like your gaming headset with a touch of incredible software optimization? Well, you are in luck as the Logitech G Pro X brings that and more to the gaming table. Logitech recently released a wireless version of the Logitech G Pro X for an enhanced experience.
Overview
PRICE: $129.99
What we like
Very comfortable to wear

Good sound

Blue voice software is well optimized

Feature-packed software

Detachable microphone

A good number of cables and accessories
Things we thing are Meh!
Pricey

Over-reliance on software makes unsuitable for consoles

Underwhelming bass input with mic
General Rating: 4/5
Specifications
Style: closed-back
Microphone type: Detachable
Cord length: 2 meters (6.6 feet)
Software type: Logitech G Hub
Frequency (response): 20Hz – 20KHz
Impedance: 35-ohm
Driver: 50mm (Pro-G variant)
General overview
The Logitech G Pro X is a gaming headset designed to meet the gaming needs of professional gamers, casual gamers that need an enhanced gaming experience, and perhaps business people that need a comfortable headset for video conferencing. However, we think pro athletes are the ones that would enjoy the most out of the Logitech G Pro X gaming headset.
The Logitech G Pro X was designed for comfort, great sound, and excellent software optimization for clear and crispy voice input. It is worth noting that the software can be a bit complicated for newbies and some of the voice filters seem unnecessary (at least, that is what we think). However, for pro gamers that need a headset that they can fully customize and save their sound configuration on, then Logitech G Pro X is worth the shot.
Design
If what you expect is a headset with aggressive gamer looks, then the Logitech G Pro X might not be what you seek. The Design aesthetic on the G Pro X is premium, quiet, and sophisticated. The head is a steel overhead thin bar covered with leatherette material, and for durability, aluminum forks hold the cups.
The headset is mostly black with silver circles adorning the sides of the cup and serving as enclosures for the Logitech logo in the center. A part of this headset's price goes into making sure it looks and feels premium.
For comfortability, and perhaps, futureproofing, the Logitech G Pro X comes with two sets of earpads – the leatherette ones it comes preinstalled with, and the velour pads for breathability. For a tighter ear sealing experience, the leatherette is the go-to option, but the velour is lighter and preferred for more prolonged gaming "seshes".
The detachable condenser microphone makes it a less chunky piece to use when you are not playing multiplayer games, or video conferencing.
Performance
In summary, the Logitech G Pro X headset performed well in gaming, music, and chat function tests. According to TOM'sHARDWARE, the Logitech G Pro X sounded better through the USB adapter than when used with the y-splitter that connected the headset to a microphone, and the headset jacks on laptops or desktops.
The G Pro X is good with both low-end sounds like gun pops and reloads and in surround sound experience too for environmental factors like wind and explosions. If you prefer to use it for music instead, we are glad to tell you that it sounds just as great with music too.
Software
Logitech's G Hub software housed most of the exciting features of the Logitech G Pro X headset.
The most notable feature is the blue voice feature which uses a combination of presets and adjustable settings to make your voice sound as crisp and clear as possible.
We mentioned already that the software interface might be a little daunting for newbies. However, anyone that has made use of any audio software for broadcasting should feel right at home with Logitech's G Hub. The microphone on the Logitech G Pro X cannot replace a high-end discrete microphone, but it is pretty close.
Accessories
Accessories that come with the $129.99 Logitech G Pro X headset are a carrying case, two earpads (leatherette and velour), PC and phone cable, PC splitter (Y), and Blue Voice tech.
It is especially important to note why the Blue Voice tech is considered an accessory because the $99.99 Logitech G Pro doesn't come with velour earpads, Phone cable, and Blue Voice.
What We Think
The Logitech G Pro X is an incredible and comfortable gaming headset with well-optimized software integration. However, its hunching reliance on software for much of its optimized function makes it a less than average headset for console gaming. If you need a gaming headset that performs excellently well on PC with lots of features and extra accessories, the Logitech G Pro X might be the headset for you. You can trade your headset in case if you pic the wrong one.
If you are more or a console gamer, you might want to look at other Logitech Pro options.