Top 3 Laptops for Creators on a Budget
Jan 18, 2021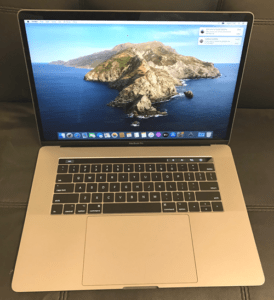 As a creator, you have a lot of imagination and ideas flowing through your head. However, for all of the passion and willingness, money might be a constraint. You need to have the best gadgets if you want to make your imaginations come to life.
We thought about this and how hard it could get for a creator, so we decided to assist you by showing you the top 3 laptops for creators on a budget.
While compiling this list, we thought it would be best to show you the things to check out on a laptop before buying it.
What To Look Out For When Purchasing A Budget Laptop
For serious creators, you want your work to speak life and tell the story the way you want it. To do this, you want to get a laptop that will do all you require from it. Without the required level of work from your laptop, your work will likely suffer.
Yes, you might be working with a budget, but you need to make your laptop tick some boxes. Let's get right into these features.
Operating system
The operating system in a laptop is important. You might want to choose an operating system because you are familiar with it or it could have through recommendation. There are three operating systems currently on most laptops, which are Windows OS, macOS, and ChromeOS.
Screen Size and weight
There are different screen sizes available on laptops. No matter the specs of a laptop, you don't want one that is too huge to carry around. There are different screen sizes available, ranging from 11 inches to 13,14,15,17 to 18 inches.
The weight is also crucial. Usually, the lesser the screen size, the lesser the weight. Except in rare cases.
Touchpad and Keyboard
You need the right kind of keyboard to enjoy your laptop experience. The keyboard has to fit the way you want it. The feedback must be good and the spacing of the keys must be wide enough. The feel after a press has to be satisfying.
The touchpad must also have good travel and response. It should not get jumpy when you use it, and the multitouch gestures must have a good response.
Specifications
You must consider the specifications and check if it can execute the type of work you want to give it. There could be a lot of code but you need to understand what they mean. As creators, you need to consider the storage size, RAM, and CPU.
The storage can be in HDD or SSD. While the RAM could be 2GB, 8GB, and 16GB for now. The CPU is the processor and it determines the speed at which the laptop executes tasks.
Battery Life
The battery life is important in a laptop. Make sure the battery life is as solid as advertised, as you might have to move around without charging often.
Top 3 Budget Laptops For Creators
Finding the best budget laptop can be tough at times, especially as a creator. Considering the above-listed criteria, here are the top 3 budget laptops we compiled for creators.
Asus VivoBook F510 UA
If you are into design, the Vivobook F510 UA is arguably the best budget laptop for you.  Even if you are not on a budget, this laptop is one should get. It has a 16.6-inch display with FHD resolution. It is powered by the 7th Generation Core i5 processor and comes with 8GB of RAM, which is great for multitasking.
Its 1TB storage space gives you enough room to save your files. The port selection is also great.
Lenovo Yoga 720
Yoga 720 is a good 2-in-1 laptop and while it might be a bit costlier in general, it is quite cheap in the 2-in-1 category. It has a 15.6-inch display and the Intel UHD graphics 620 that powers its graphics. It is lightweight and easy to carry around. It has enough power and an accurate touchscreen.
MacBook Pro
If you are an Apple enthusiast who likes a lot of creativity, the Macbook Pro is a good option for you. It has a 13.3-inch screen and the graphics are powered by the Intel HD Graphics 4000 graphics card. it delivers pretty well, even if it is not premium.
Conclusion
As a creative, you need a good laptop to execute your work. There are many budget laptops in the market for you but we have only listed the top 3 according to our criteria. You can follow the criteria we listed above and pick a good budget laptop for your work. You can trade your laptop with us for cash in case if you pick one that you don't like.