Top 5 Business Laptops 2020
Dec 28, 2020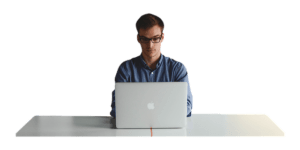 The best business laptops serve different purposes, from serving as a solid workstation for firms and companies to personal productivity machines. They are typically powerful, durable, easy-to-use, and secure.
There are several machines in the category introduced into the market each year. We review the best ones at each point and we have come up with our top five business laptops. These laptops give you comfort, great performance, and solid battery life. They are also secure and durable. The best business computers have good security chips, fingerprint sensors, and IR cameras along with military-grade durability.
There are great options in the market right now. Our favorite business laptop, however, remains Lenovo's ThinkPad X1 Carbon (8th Gen). Its good display, fast performance, and lightweight design, fast performance all contribute to this opinion. Another business laptop that gives the X1 Carbon a run for its money is HP's Elite Dragonfly. It offers great performance, solid battery life, a gorgeous look, and a lovely keyboard. The downside to it is HP's refusal to update the new CPUs. Another one is its higher cost compared to the X1 Carbon.
Apple represents well in almost every type of PC you want, and in this category, it is the new 16-inch MacBook Pro. It is a great option for users that need a lot of power for large files and simulations. It has a big Retina screen that comfortably displays multiple windows, and it gets a keyboard upgrade from its butterfly keyboard to the comfier scissor-style keyboard.
In this post, we take a look at the five top five business laptops you will find in the market at this time.
Lenovo ThinkPad X1 Carbon
Not much change went into the ThinkPad X1 Carbon, with the upgraded processor being the major one. It now has the 10th Generation Intel processor. It offers fast and excellent performance. You get two display options in the 4K and 1080p display, with the 1080p having a solid battery life. Everything is fitted into a lightweight chassis, weighing only 2.4 pounds.
The ThinkPad X1 Carbon has a sturdy design, top-notch keyboard, and lovely aesthetics. These factors contribute to its greatness among its peers and propel it to a high spot on our list.
It is going to take something extra special to beat the ThinkPad X1 Carbon is the business laptop category.
HP Elite Dragonfly
HP put a lot of effort into this, redefining what a business laptop should be. From its gorgeous chassis that has a stunning finish to its bright display and solid battery life, this business laptop is one that is hard to resist.
It can be converted into a tablet by moving its flexible hinges and it is easy to move, at a lightweight of 2.2 pounds.
While enjoying its stunning design, there is the bright 13-inch display waiting to please your eyes. It also offers fast performance, a comfy keyboard, and good security features.
16-inch MacBook Pro
If you have been looking forward to a great keyboard in a Mac, this Mac is for you. Apple has ditched the butterfly keyboard for a scissor-styled one and this has greatly improved the tying experience in the 16-inch MacBook Pro. The display is also sharp and bright and it has slimmer bezels. It offers powerful performance through its Core i9 processor and AMD Radeon graphics.
A 1TB storage and 64GB RAM are available options. It also offers 11 hours battery life which stands tall among its competitors.
The downside is that it is quite expensive and it doesn't come with expected USB ports. However, it is a great laptop for creative professionals.
Microsoft Surface Pro 7
If you are looking for fast performance, a colorful display, and a good typing experience, the Surface Pro 7 is for you. The battery life performs purely when compared to its predecessor but it makes up for this with great performance courtesy of the 10th Generation processor.
The design doesn't change but it has a new USB-C port that can be used for charging and connecting devices. It has a highly responsive Surface Pen that can be used to take notes and draw.
Lenovo ThinkPad X1 Yoga
This is the first ThinkPad to come in the all-metal form. It has a svelte design and a bright display. Battery life is solid and keyboard is comfy for typing. It is a great option for users that need a 2-in-1 convertible business laptop. If you don't like Apple you can trade your MacBook for any other brand.
There are numerous options available in the business laptop category. You want to look at the battery life, performance speed, and other factors unique to you before making a choice.