HP EliteBook 845 G7: Best Ryzen Laptop So Far
Dec 07, 2020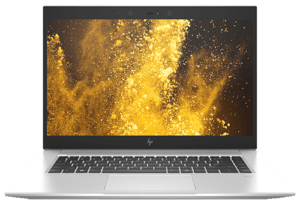 We can call 2020 the year that AMD took over the computer business. They came up with powerful CPUs to compete with Intel. Then they introduced GPUs compelling enough to compete with the recent NVIDIA RTX 3000 series. AMD seems to have figured a way to always come out on top.
The HP Elitebook 845 G7 (AMD version) is a testament to the power of the new AMD processors. According to many reviewers, the HP EliteBook might be the best Ryzen laptop so far. Not sure if that is true? Let us find out together.
Spec Sheet
CPU: AMD RYZEN 7 PRO 4750U @ 1.7- 4.1GHz (8-CORE, 16-THREAD) Zen 2 architecture.
MEMORY: 16GB DDR4 @3200MHz (dual channel)
GPU: AMD RADEON RX VEGA 7 (512MB, @1.6GHz DDR4)
STORAGE: 256GB Samsung SSD
DISPLAY: 14-inch 1920 x 1080p IPS screen (16:9 aspect ratio) 157 PPI @60Hz, glossy.
BRIGHTNESS: 400 NITS.
PRICE: $1,300
Performance
Usually, these sorts of reviews start with a talk about the design. But on the EliteBook G7 AMD the processor shines most. The first AMD version of the 845 G7 came with a Ryzen 5 PRO processor. And that model beat out every other intel model in performance. I guess HP wasn't satisfied with an AMD version of the 845 G7 that simply outperforms its Intel counterpart; they wanted one that would Obliterate every other Intel model. Which is weird, considering that it's still their line up of G7 but who are we to complain?
The latest AMD version of the HP EliteBook 845 G7 comes equipped with the Ryzen 7 Pro 4750U, the 8-core 16-thread processor designed to perform excellently well even at its low TDP range of 15W – 25W.
The AMD Ryzen 7 Pro 4750U is a 7nm process AMD, meaning that it is capable of taking advantage of its better processor design. The Ryzen 7 Pro 4750U is the business variant of the Ryzen Pro 4800U. The Ryzen Pro 4750U supports memory encryption, Secure Boot, Trusted applications, and other hardware-based security functions. It is important to note that the Ryzen 7 Pro 4750U runs slightly slower than the consumer version @1.7GHz instead of 1.8GHz, and its GPU cores have been reduced to 7 instead of 8.
Multithreaded performance
The Ryzen 7 Pro 4750U is an absolute beast in multicore performance. The results obtained by NOTEBOOK CHECK by comparing the performance of an hexa-core Intel Core i7-10750H (a more power-hungry CPU) with the Ryzen 7 Pro 4750U showed that the Ryzen 7 Pro 4750U was on par with the H-series Intel processor.
The 8-core Ryzen 7 Pro 4750U shows about 20 – 25% better performance than its 6-core counterpart – the Ryzen 5 Pro 4650U. Single-core performances for both CPUs are essentially the same.
For a business laptop running on integrated graphics only, the graphics performance is excellent. The Radeon RX Vega 7 in the HP EliteBook 845 is consistently faster than the I7 Iris Xe from Intel.
Design
The entire chassis of the HP EliteBook 845 G7 is made out of aluminum and is internally reinforced with plastic frames and support beams. The entire chassis of this laptop feels durable and premium.
In terms of ports, there are USB Type-C and Type-A ports, but since it is an AMD powered laptop, there is no thunderbolt support on this laptop, but they can be used as display ports, and power delivery.
Display
The 14-inch FHD glossy display on the HP EliteBook 845 G7 is quite bright with 400 nits of brightness rating. A black-white contrast ratio of 1000:1 allows the screen to offer deeper colors. While the gray-gray response times are slower than anything expected in a gaming laptop, it is not enough to bother content creators or business professionals. Only SKUs with 250 nits displays come with touchscreens, the one on the AMD Ryzen 7 Pro 4750U doesn't come with a touch display.
For color space, the screen covers 100% of the sRGB color gamut and 64% of Adobe RGB color gamut – a decent enough color accuracy for content creators and video editors.
Final Verdict
Many of the laptops powered by the new AMD Renoir CPUs are outperforming many of the Intel CPU in the same class and price range. The processor in the EliteBook 845 G7 with the Ryzen 7 beats the Ryzen 5 in a similar SKU. Regardless of which version of the AMD powered EliteBook 845 you choose, you will be getting better performance (especially in graphics) than any Intel-powered version.
If an EliteBook that would suit your need for a powerful business laptop is what you seek, then the HP EliteBook 845 G7 is a no-brainer. You can trade your laptop with us online for cash and spend it all on the new HP.