The Xbox Series X Review: A Tempting Offer
Nov 30, 2020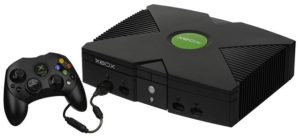 Microsoft decided to go all out in their newest console release, the Xbox Series X. Many game developers and gamers alike have been calling the Xbox Series X by a new nickname – The load time king, and it is for good reasons. It could be a reason to trade your laptop for the console, if you use it mostly for gaming.
Price and Release Date
The Xbox Series X is affordably priced at $499 and is available since November 10. Also, since the Xbox Series X is "speced-out" like a gaming pc, the price tag of $499 is a pretty good deal for Xbox gamers.
Due to the significant lack of exclusive AAA games at launch, it is advisable for anyone getting the new Xbox Series X to get an Xbox Game Pass Ultimate Subscription at $15/per month to get access to hundreds of Xbox Games Game pass games. You can also opt for getting the regular game pass subscription with cost $9.99 for access to game pass on the console only.
Specification
The Xbox Series X comes with an 8-core CPU @ 3.8GHz (Zen 2 - custom), a GPU that puts out up to 12TFLOPS, and 52 CUs - custom RDNA 2 GPU running at 1.825GHz. Just like the PS5, the Xbox Series X comes equipped with 16GB of GDDR6 memory and a 1TB custom NVME SSD for storage. The Xbox Series X allows for expandable storage of 1TB SSD that matches the internal one exactly (only Seagate has been announced as a verified vendor for now). This console also USB Type-A 3.2 that allows it to support external HDD storage.
Lastly, the Series X comes with a 4K UHD Blu-ray optical drive.
With all of the specs above, it is no wonder this baby spits out 4K resolution @ 60 – 120fps.
Design
The Xbox Series X is very different from all of its predecessors in the way it was designed. The new design easily reminds me of a tower or a refrigerator, depending on when you ask me. However, it is undeniable that it easily reminds me of the tower design of a desktop gaming pc. Though the console can be used horizontally too, it makes more sense to use it vertically as the stands cannot be removed when used horizontally.
The Xbox Series X offers its signature power button on the top-left of the console, a disc drive that comes with its eject button at the bottom-left, and a pairing button. The USB 3.2 port, which also doubles as an IR receiver, can be found at the bottom-right of the console.
At the back of the console can be found the cooling vents, an HDMI 2.1 port, 2X 3.2 USB-A ports, a networking port, and extra slots for a power input port and a storage expansion slot.
Performance
One aspect of the Xbox Series X that was unexpected was how quiet it was when we first tested it. Since most of us are used to our consoles revving up whenever we play games for an extended period, this aspect of the Xbox Series X will surprise most people. According to TechRadar, the Xbox Series X's noise level never exceeds 33dB, equivalent to a whisper. This is especially good news for people who prefer not to play their games with a headset over their heads.
Highlights
The Xbox Series X offers incredibly fast loading times than ever seen before on a console.

Very powerful specs found in the Xbox Series X increase overall game performance and visual appeal significantly.

Comes with exciting features such as Quick Resume that lets you switch between games in 10 seconds, smart delivery, and a large array of backward compatible games.

An Extremely quiet gaming experience

Provides up to 120Hz refresh rate.

UI is still significantly lacking in most areas and requires various upgrades to improve user experience.

There is a significant lack of exclusive AAA titles.

Only Seagate is the approved provider of compatible expandable storage (it is quite expensive).
Final Verdict
While the Xbox Series X is undeniable the fastest console on the market, it is hard to recommend it to any gamer looking for the best console gaming experience due to its lack of big exclusive games. The Xbox Series X's general design focused more on the basics than a general overhaul of the entire system. Microsoft focused on improving framerate, backward compatibility, and offering a quiet and cool gaming experience.
However, without the exclusive third-party games Microsoft promised, it is hard for the Xbox Series X to feel more than just another PC upgrade.