What the new Gateway is offering Creators in 2020
Nov 11, 2020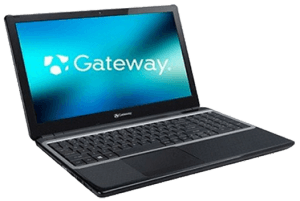 Gateway computers were popular between the 90s and early 2000s. The older generation has a thing for this brand of PC, which made it available to our generation while growing up. Truly, these Gateway PCs were inexpensive and quite reliable.
During my childhood, I enjoyed this PC as I played games on it. While I also used it to learn some laptop repairs. Generally, I would say this PC gave me more than I had imagined as a kid.
I have this exact feeling about the newly introduced product– the Gateway Creator series laptop. While it has its shortcomings, the design choices might seem off, but I still feel like it offers more than we expected.
Acer acquired Gateway in 2007.  Since then, they have done nothing major with the Gateway brand. Known as the co-brand when it comes to laptops, the Gateway series last had relevance over 20 years ago.
However, Acer and Gateway made a recent announcement about working on producing a great series of laptops that will fulfill the needs of a wide range of users – from gamers, content creators to some for work productivity.
Gateway has decided to explore the budget laptop market, and they have started with creator laptops. Most of the creator laptops in the market have high-end components, and Gateway has decided to come into this space with a $1,000 laptop.
The good news is that Walmart did not participate in the design of these laptops, unlike the laptop and poor desktop series they put into the market in October 2018. However, Walmart will be the exclusive sellers of the new Gateway laptop series.
In terms of performance, and specs, the Gateway creator series offers enough value for creators. Although it has its issues like small-sized keys, poor speaker and webcam positioning, as well as poor heat dissipation.
Performance
The model used in this review has the Intel Core i5, 8GB of DDR4 RAM, the RTX graphics card, a PCIe 256GB SSD and it cost $1,000. There is another creator series model that costs $200 less with the AMD Ryzen 5 4600H processor, 8GB of RAM, GTX 1650, and PCIe 256GB SSD.
When I compared this model with laptops in its category, it compared with the gaming models of Lenovo IdeaPad and Nitro series from Acer. The Gateway creator series has a superior spec configuration than the Lenovo for its price but has less memory and storage than Acer.
The Intel processor model of the Gateway series offers more value compared to the AMD model due to the graphics card, even though it cost $200 more. The RTX 2060 in the Intel model reaches 60 frames/second or more in the majority of the games when you reduce the graphics settings from ultra to high.
The performance gap between the RTX 2060 in the Intel model and GTX 1650 in the AMD model justifies the $200 difference in prices. It is also 20-25 frames/second better based on the game.
Storage
The storage is a bit disappointing. It has 256 GB of storage and 8 GB of RAM. It shares the same size of RAM with the Lenovo IdeaPad, which doubles the storage. Acer's Nitro 5s cost more in price, but it beats the Gateway in this aspect, with 512GB SSD and RAM size of 16GB.
Battery Life
The battery after a full charge lasts for about five hours. On Walmart's advertisement, they also highlighted a five-hour battery life, which is quite accurate. You can trade in laptop with worse battery and buy the Gateway if battery life is important to you.
Display
The Gateway creator series has a 15.6-inch sized IPS screen and reaches a brightness level of about 300 nits. The colors are decent and the contrast is averagely good too. It's a budget laptop anyway, so you should not expect rich colors like the high-end creator laptops.
Final Verdict
It is imperative that a budget laptop will drop some features compared to the premium ones in the same category. For creators that use Photoshop or the Adobe Premiere, you could work with a laptop with more brightness nits and better accuracy in RGB levels.
For creators that are more into rendering and transcoding, the Gateway Creator will deliver just fine. It will also conveniently handle the everyday workload, and it has no issues with most games, as it will do just fine.
Like the typical Gateway models of the past, you get quirks here and there, but it still delivers on performance and is quite reliable. It is safe to say Gateway has offered creators a good budget laptop and they have made a good return with this.