Top Three High Performing Laptop Companies No One Is Talking About
Nov 05, 2020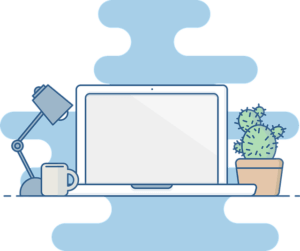 When it comes to gaming laptops most people only know about laptop companies like Dell, HP, Asus, Acer, and Lenovo. However, there are many other laptop brands that offer similar gaming experience, if not better.
Guess what?
They even sell cheaper than the brands we are more familiar with.
You will find information about them on laptop focused groups such as reedit or other websites and social platforms. The reason these platforms are popular among laptop enthusiasts is that they know the value and level of performance these laptops produce. Especially for their price, their performance is incredible.
However, a good look into why these laptop brands are not as popular is because they do not invest enough in marketing. The most popular laptop brands spend millions on advertisement and that is why they are known. For example, you find an HP or Samsung commercial on almost every teach site, and they are constantly on your faces. You will recognize them every time you see them. Apple seems to be spending on their Macbook laptops the most.
Tongfang
These laptop brands are made by a company called Tongfang but are distributed around the world by different companies under different names. These resellers sell these laptops in different countries. Tongfang is a Chinese laptop manufacturer that produces original design and sells these designs to several vendors around the world.
You will find some of these laptop models across different continents, from Europe to North America, Asia, and Africa.
There is the XMG, the Eluktronics, Illegear, and Aftershock PC among others. They are less known but they offer high performance than most of the popular laptops around.
This company put a lot into building their laptops to optimize performance. A lot of vents allow good airflow, which helps it clock well. Great GPUs ensure great performance. They also use great batteries, sometimes way bigger than what you expect. The major laptop brands do not offer this level of performance and battery. They are also easily repairable because their casing is usually not permanently screwed.
XMG
XMG offer so much power and performance, and they are doing this to the maximum level possible. They believe that performance is what will give you the premium PC experience. Their laptops are reliable, and they produce gaming laptops with so much power. You can also configure their laptops to the settings you want. If you want a gaming laptop that will give you the performance to the fullest, the XMG should be your go-to laptop. Their visuals are powered by the NVIDIA GeForce RTX. You can find them in several online stores.
ILLEGEAR
Another performance beast, the Illegear is the Asian version of this group of powerful laptops. Gamers have a dream performance machine that comes with uncompromised power and a lot of gaming features. It has a compact body and specifically made for your gaming needs. Like the XMG, you can also configure your machine to the spec you want. It is always your call. They are known as Malaysia's number one custom made laptop brand and are highly rated among gamers. The Intel Core i7 processor and RTX graphic processor makes it a delight for gamers everywhere.
ELUKTRONICS
Eluktronics laptops are custom-made and offer a great level of performance. The NVIDIA GeForce RTX graphic card is a gamer's delight and you will find the 10th Generation processors in Eluktronic laptops. It is a laptop that was built solely for enthusiasts and by the enthusiast. They have a laptop built in collaboration with Intel and you just know that it will be a performance beast.
Final thoughts
However, there are reasons why some users would not trade Macbook for these laptops. Some of them are design and perhaps fan noise that comes with such high-level performance. This noise can be reduced via apps but it won't be the same as the usual laptops. It goes to show that nothing goes for nothing. For the high performance, there are features that you will have to endure. For most laptop enthusiasts, these things do not count as much as the performance.
Also, they usually come in less attractive designs than popular laptops. Again, when you compare the difference in performance between these laptops and the popular ones, you might ask yourself if it is worth giving up aesthetics and enduring so much noise. The difference between these performances is substantial but not enough to endure so much in my opinion.
If you are not an enthusiast, you do not have to be swayed by these performance beasts. However, for the enthusiast, these laptops are a dream come through.