The Laptop Guide for Gamers on a Budget
Oct 22, 2020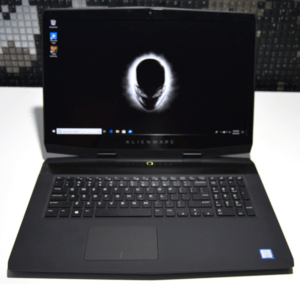 Buying anything on a budget can be very stressful and frustrating. But buying a gaming laptop on a budget can be quite confusing on top of everything else. As a gamer, you want to get a laptop that can fulfill your high-performance gaming needs while not draining your wallet.
Note: Unlike gaming PCs with which you can select each component individually and optimize performance with as little as $800 to $1,000, gaming laptops require a little more attention.
Here some quick tips on the things to look out for in a gaming laptop:
Capable GPU: Discrete graphics processors continue to improve yearly or even skyrocket in performance with the RTX 3000 series. Games have become more heavily reliant on GPUs than CPUs. To ensure that you enjoy a good gaming experience on your new budget gaming laptop, ensure that your laptop has a good GPU.

Minimum of 8GB RAM: To enjoy gaming on any laptop in 2020 and beyond, you need to have at least 8GB of DDR4 RAM. That should allow you to multitask when gaming and prevent performance drop or slow load times.

Speed over resolution: if a budget gaming pc is what you are in the market for, you must choose an HD screen (1920 x 1080) with a high refresh rate such as 144Hz. Choosing a 4K resolution screen will be more expensive and slower. Also, ensure that your screen is bright enough to be used outdoors or in brightly lit rooms.

Keyboard: There are only very few laptops with fully mechanical keyboards, and they are extremely expensive. However, you can still get good gaming laptops on a budget with keyboards capable of performing well in any gaming situation.

Battery Life doesn't matter much: If you are gaming on a laptop, you shouldn't really worry about battery life since you will be plugged in most of the time anyway. Most gaming laptops (budget or premium) come with batteries with big enough capacities to fulfill your other computing needs with ease (just not prolonged gaming).
What should you look for in a GPU?
For the best gaming performance on a budget laptop, you should opt for a Nvidia GPU. This is true for premium gaming laptops too.
Things you should look out for in a discrete GPU are the amount of VRAM and processing cores that the GPU possesses. If you are on a budget, then chances are that the laptop that you would be able to afford would come with 2GB of VRAM or at most 4GB of VRAM, which is enough to handle most games for now.
For now, your best Bet in the GPU department is to get are Nvidia graphics cards. No AMD graphics card can compete with Nvidia graphics processors' performance in the premium and budget class of discrete GPUs.
For entry-level gaming, you should opt for a laptop with at least GTX 1650 or GTX 1650 Ti to give enough power to handle most games. Usually, a laptop with Nvidia GTX 1650 graphics card would generally cost about $800. If you can spend closer to $1,000, you should opt for a laptop with a Nvidia GeForce GTX 1060 or GTX 1660 Ti with 6 GB of Video Memory.
What should I look for in the CPU?
Regardless of how GPU intensive modern games have become, you still need a good CPU in your laptop to get the most out of your graphics card. Therefore, to get the best bang for your buck, you can opt for an 8th generation Intel Core i5 or i7 CPU. These cards are still quite powerful and can give you all the gaming juice that you need. The key here is to ensure that you have at least a quad-core CPU to handle your gaming tasks.
How much RAM do I need?
This part here is the easiest, you want a laptop with at least 8GB of RAM. You can always upgrade later to 16GB if you feel the need to.
A fast Storage system is quite important
To put it simply, get a laptop with an SSD drive as this would give you fast loading times and make your laptop generally faster. You 512GB of SSD drive is the minimum you want to have in your laptop. However, if it's an HDD, you should make sure it is a fast one with 7200 RPM speed, not 5200 RPM.
Do the speaker matter?
In most cases, the answer would be no, since most people gaming on a laptop would probably be gaming with headphones on. However, if you know that you need a laptop that produces good enough sound for movie nights or Netflix and chill sessions, you should definitely consider buying a laptop with good speakers.
Round Off
In 2020, many budget gaming laptops in the market will satisfy all or at least most of your gaming needs for less than $1,000. You can trade your old laptop for cash with us if you need extra money. Keep all the tips above in mind when you go laptop hunting to get the best gaming rig for you.