HP Elitebook 840 G7: A Top Business Laptop at an Affordable Price
Oct 12, 2020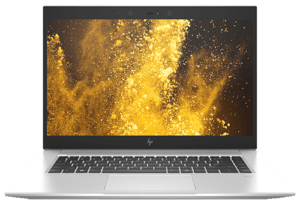 The world has gone digital and almost every business is now online. This reason is why you need a good laptop for your business. Many businesses cannot afford the premium business laptops, so they seek more affordable alternatives. However, these alternatives need to deliver enough value.
The HP Elitebook 840 G7 is one of these laptops. 800 series many view as the equivalent of the Envy for the business laptops. This series tries to emulate the EliteBook 1000-series in its premium features, but at a pocket-friendly price and without having to drop too much quality. The EliteBook 840 G7 tried its best in doing just that. 
HP has been known to deliver a silky aluminum chassis in their laptops, and they did just that with this laptop. Combine this with the solid 1080p display, good performance, good keyboard among other things— this laptop has everything you need for your business.
Screen and Display
The EliteBook 840 G7 has no 4K option, but its 1080p display does just fine, so far you cop the 400-nit panel. Either you are streaming a live TV show or engaging in a video meeting, the display is as crisp and sharp.
On sunny days, you wouldn't have issues using the Elitebook 840 outdoor due to its brightness. When tested, it got to 374 nits brightness, which is what the best brightness level you will find around.
Performance
With 16GB of RAM and the 10th Generation Intel Core i7-10810U CPU, the EliteBook 840 G7 did so well in handling the workload I threw at it. This laptop will handle up to 30 Google Chrome tabs without having problems. It also handled 1080p videos simultaneously with streaming a movie, and it still didn't show any sign of slowing down.
The EliteBook 840 G7 has such power that it did not encounter any issue while it converted a 4K video to 1080p with a 3rd party app.
The fast SSD on this laptop means it has a high transfer rate for files. The Elitebook 840 G7 has such high transfer speed, that it converted a 25GB media file in 52 seconds. Its 512GB NVMe PCIe SSD's transfer rate reaches 574.9 MB/ second.
However, when it came to graphics, I was disappointed with its UHD graphics. At a time when laptops are being touted to have the Iris Xe and Iris Plus, the UHD graphics don't match up in many ways.
Keyboard
Not many laptops offer the level of comfort that you will get with the G7 keyboard. It has a Chiclet-style, backlit keyboard that is sweet to use. There are shortcut keys you can use during a video meeting. Although you might not be a big fan of the font on the keyboard.
Typing on the keyboard is smooth too.
The touchpad is quite responsive, and it responds well to swipes and taps.
Battery
The HP will give you close to a day of battery life. During the battery test, which involved putting the brightness at over 150nits and surfing through the internet, the Elitebook delivered about 9 hours and 25 minutes at full charge.
Ports
Your business might be one that requires you to connect a lot of peripherals. You will find plenty of ports on the laptop.
The EliteBook has two USB 3.1 Type-A inputs, a Smart Card reader, a headphone/mic jack, and a Kensington lock on its left side.
While you'll find two Thunderbolt 3 ports, a SIM card slot for LTE connectivity, and an HDMI 1.4 input on the right.
Final Verdict
The EliteBook has few shortcomings and more reasons you should cop it for your business. However, there is still a reservation that HP could have done more to make the laptop standout in its category.
With the G7, you are getting a business laptop with a great design, an excellent 1080p display, high-level performance, and good battery life – with the base model priced at $1,349.
The assumption that HP could have done more doesn't mean the Elitebook isn't arguably the best-valued business laptop around. In the end, it is the pricing that will separate it from its competitors.  The pricing is quite affordable when you look at other laptops in its category.  For example, it gives better value than the ThinkPad X1 Carbon when it comes to being a business laptop.
It will serve you well if you decide to cop it for your business.