5 Best Laptop Accessories in 2020
Oct 06, 2020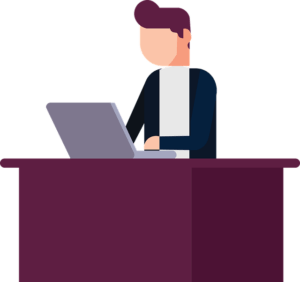 In this era, a laptop is a necessity. We use it for a lot of daily tasks in our work, and personal life. There are accessories and gadgets that are innovative and necessary to help you improve this experience and get the most out of your laptop. These accessories and gadgets help improve productivity and experience.
We have brought you five accessories and gadgets that will help you need to achieve this in 2020.
Either it's your PC or your work requires you to stay updated on these trends, you will find this very useful.
Gamers, students and business owners all need these accessories and gadgets.
Laptop Bag
This is quite important, especially for the protection of your laptop. It also gives you style and a cool look. When choosing a laptop bag, you must choose one that feels comfortable, as it often lasts for a while.
Here are some tips for you when choosing a laptop bag.
The bag should be big enough to accommodate all laptop sizes, as you might want to change your laptop soon.

It has to have enough space to hold your laptop and other necessary accessory.

You should consider durability and make sure it is resistant to water.

It should come with a warranty

It should look good without neglecting primary purpose
External Hard disk/ Portable SSD
In this era of a lot of digital needs, you need a lot of space to store information, save your media files, and other relevant work.  Either at home or at work, you need to have a lot of space to keep your files. This means you will need a large hard disk or portable SSD.
You need a hard disk to store data that you can't be save on your PC. If you want to back up your PC or save data off your PC, you need an external hard disk or portable SSD.
Before you buy either, these are the things you should look out for.
Speed — interface type is important (USB 2, USB 3, eSATA), but in mechanical HDDs, you also need to consider rotation speed.
Security — it must have a secure storage capability with added security features such as encryption, software suites and other security features. Consider this when making a choice.
Durability — ideally, this should last a long time after purchase. So you should make sure it is durable and has good warranty.
USB Flash Drive
This is important if you need to transport your files with you wherever you go. It helps to save things like documents, music and pictures.
To pick the best flash drive for you, consider the following:
Size of the files you need

Speed of the flash drive
Laptop stands and desks
If you are the type that works with your laptop while on the bed, you need the laptop desk. It helps to shield you against heat emitted from the laptop.
For a good laptop desk and stand, check out these things:
You should go for a laptop desk that sets the laptop screen at an angle that suits your body posture. You need to sit in the correct back and neck stance when using your laptop on the bed.

If you plan to carry your lap desk and your laptop to your workstation, it is advisable to go for a lap desk that is lightweight and foldable and doesn't need a lot of space, as well as easy to setup.

Your lap desk must comfortably hold your laptop
Bluetooth/ Wireless Keyboard
There are times when your PC keyboard might fail you, and that is why you need a Bluetooth/Wireless keyboard. This keyboard works with computers, laptops and tablets using the Bluetooth, infrared or radiofrequency technology.
There are diverse types of Bluetooth keyboards you can get and they come in different specifications with several features. The one you choose must be in line with your need.
Here are some things to look out for when choosing a Bluetooth/Wireless Keyboard
The design is important, as it must feel comfortable. Because you will spend a lot of time typing on this keyboard, it must be one that gives you comfort.

Check to make sure it has good media keys and hotkeys

Make sure the one you choose suits your purpose. There are several purposes such as gaming, typing, office work etc. You must go for one in your category of need.
The mentioned accessories will not only make your life easier but will also help you trade a laptop for a better price when you decide to sell. Or you can keep them and use with your new computer.