Are iMacs good for gaming?
Oct 01, 2020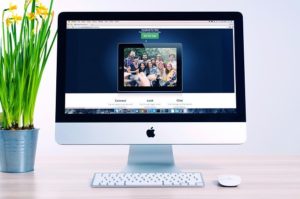 Since its inception, Apple has delivered on a lot of good things. They are especially known for their stand out design, beautiful form of their products, excellent software optimization, great customer support, and expensive prices that make their products appear more prestigious.
However, Apple iMacs have never been seen as gaming PCs. We are going to take a look at why, in this article.
Here are the type of Macs you will find in the market
You can find Macs as both laptop and desktop.
For now, you can find three MacBook products in the market. One is that laptop designed majorly for casual PC users, the MacBook Air. They also have the variants of MacBook Pro, which are the 13-inch and 16-inch models.
The second type of Macs is the "all-in-one" desktop, which is the iMac and Mac Pro. Lastly, the normal desktop setups. The Mac mini, which is basic but quite compact, and the new beast mode Mac Pro.
Apple products are quite expensive and some are even too expensive. A lot of them have excellent hardware, but they aren't good for gaming.
But we are going to focus on the iMac.
Let's take a look at the software and hardware
As mentioned earlier, Apple's PCs have always been about the form for some time now. Some believe that they now consider form ahead of function.
However, that isn't totally true. Even the least iMac function quite well due to great software optimization. However, the optimization isn't exactly targeted towards gaming.
In weaker and less expensive iMacs, the graphics card is majorly the Intel Iris Plus graphics solutions. While the high-end iMacs that are built mostly for professionals have the Radeon Pro GPU, which isn't exactly good for gaming.
The GPUs hold their own quite well and are not horrible for gaming. However, when you put the price tag into consideration, one will realize they don't perform well enough.
An example is the iMac Pro (Vega-equipped). For the kind of gaming performance it offers, it seems pretty expensive. At $4,999, it should definitely deliver more on gaming than what it offers.
You will find a lot of gaming high-end PC for way lesser than the price you'd pay for the iMac Pro.
Moreso, not a lot of games are released on macOS like Windows. If you are big on gaming, it will be a poor decision to leave Windows-based PCs and going for the iMac.
While iMacs hold their own decently on some gaming levels, they are simply not the best use of money in that regard.
The 21.5-inch iMac with a 4K Retina display
With that being said, if you insist on getting an iMac and you would want to do some gaming on it. Here's one you could get.
A powerful, all-in-one PC. The 21.5-inch iMac has a super-slim build and a wonderful 4096x2034 P3 4K Retina display. This display relays over a billion colors, which gives it a lot of brightness and gaming reality. The display accuracy and the level of details that appear help give a wonderful gaming experience.
Although, this review isn't for the base model, as the base model has not been updated since 2017.
This variant is a more expensive one and it has a processor that ranges from the 8th Generation 3.6GHz quad-core Core i3 to the 8th Generation 3.0GHz 6-core Core i5. It has up to 4.1GHz Turbo Boost and 8GB of DDR4 RAM, which you can configure to 32GB.
In the $1,299 mode, which is the cheaper one, you will find a 1TB hard drive. However, the $1,499 iMac has a 1TB fusion drive.
The GPU is the Radeon Pro 555X that has 2GB GDDR5 memory. But can be improved to a 4GB Radeon Pro 560X.
Final Verdict
After all said and done, we can say iMacs are not built for gaming. iMacs are excellent for their intended purpose, which obviously isn't gaming.
Most come with underpowered hardware. The ones with enough hardware power, for the latest games, are too expensive.
Combine this with the fact that most games are released on Windows rather than macOS. You'd realize that it's not wise to spend money on an iMac solely for gaming purposes.
If you ask most Mac users, the purpose of owning one is not for gaming. Other alternatives deliver better and come for cheaper prices.