What Does the Origin Eos15-s Gaming Laptop Offer to Gamers?
Sep 25, 2020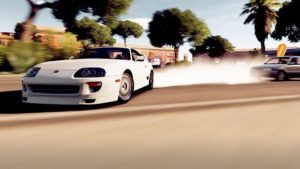 The first thing you need to be aware of as a gamer looking to purchase an Origin Eos15-s is that it is a slightly dated laptop. It relies on the Nvidia 10 series GPU. However, the real appeal of the Origin Eos15-s is its price and lightweight size.
Specification
The Eos15-s is aimed at people on a budget wanting the best performance possible. The Eos15-s is equipped with an Intel i9-8950HK processor for optimum performance.
In addition to the Core i9 processor, the Eos15-s comes equipped with Nvidia GTX 1060 GPU and up to 32GB of DDR4 RAM.
The display is a 15.6-inch display with a resolution of 1920 by 1080p. The Eos15-s doesn't slack in terms of storage either, as it allows for up to 2 2TB M.2 PCIe SSDs to be paired together for faster load times and transfer rates.
Design
The design of the Eos15-s is as gamer-laptop looking as they come. It sports a new bezel and is not even up to an inch thick. According to Origin, at the time it was made it was one of the lightest gaming laptops on the market with an i9 processor.
The idea of the Origin Eos15-s was to join the league of thin and light gaming laptops. It turns out they did a good job of it. Yet calling the Eos15-s a thin and light notebook especially in this day and age might be a bit of a stretch. It is lighter just by a tiny margin than the Lenovo Legion 7i and the Dell Inspiron G5 15 gaming laptop.
You have the option of choosing between two panel options; a 1080p panel that runs at 144Hz or a 4K panel that only goes up to 60Hz with G-sync support.
Origin was able to achieve subtlety coupled with the gaming aesthetics that their machines are known for. The lid is made of smooth black plastic and a white Origin logo is stamped right in the top center of it. The sport-car themed vent design makes it look really cool.
Keyboard and Touchpad
The keyboard that comes with the Eos15-s is comfortable enough to type frequently with and offers just the right amount of tactile function. It is no mechanical keyboard laptop. But with 1.7 millimeters of vertical travel, the keyboard feels relatively smooth to use.
The keyboard comes with an extra advantage of being widely spaced and is backlit. It can be configured to lighting three separate zones.
The synaptic touchpad feels big enough for extended gesture controls and gestures like pinch-zoom and two-finger scroll work relatively well. The touchpad comes with two discrete mouse buttons that become bouncy after a short period of use.
Ports
The port selection on the Origin PC is good for a laptop at this price point. On the right, it offers a USB 2.0 port, a USB 3.0 port, a secure lock slot, a headphone jack, and a mic jack.
On the left side of the Eos15-s, there is a USB 3.0 port, a USB-C port, 2x mini Display ports, a card reader, HDMI port, RJ45 port, and a power port.
Display
Gaming is not enjoyable if the display lacks in quality or vibrance. Thankfully, the Eos15-s is equipped with 1920 by 1080 IPS panel that is bright and vibrant. Apart from being bright and vibrant, the screen of the Eos15-s is quite color accurate.
Gaming Performance
This is the reason why anyone would want to buy this laptop in the first place; gaming. With the power that comes from the Nvidia GeForce GTX 1060, it is easy to see why the Eos15-s breezes through most games at around 60 frames per second on medium to high settings depending on the game.
However, you might want to hold off on trying out some HTC Vive demo on this laptop.
The Eos15-s is a gaming beast especially in 1080p games like the Rise of the Tomb Raider. It achieves an fps of 89fps, higher than the average of 41 recorded on similar laptops.
It is clear that the Nvidia GeForce GTX 1060 equipped in the Eos15-s makes it a badass gaming laptop still worthy of playing even recent games, just not at high settings.
Final Verdict
If you are really strapped for cash and need a gaming laptop, this might be the one for you. You can also trade used laptop for cash with us and used it to buy the Origin Eos 15-s.