Mag-15: The World's Lightest Gaming Laptop with the Best Thermals
Sep 16, 2020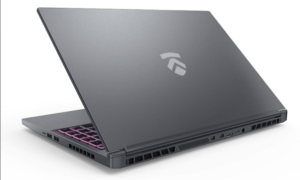 In the world of gaming, getting the best performance involves having a thermal control system that works extremely well. Over the years, lots of gaming laptop manufacturers have started to steer towards making gaming laptops in very slim chassis.
Usually, these types of designs require a trade-off between performance and good thermals. It is for this reason that most thin and light gaming laptops have capped processor speeds and other trade-offs to improve their thermals. Only very few laptops have been able to provide high-end gaming performance with optimal thermals.
This is where the Intel Eluktronics Mag-15 comes into play. The Mag-15 is the brainchild of the collaboration between Intel and Eluktronics. What they produced is the lightest and thinnest gaming laptop on the market with great thermals and large batteries.
So, what makes it so special?
This bad boy doesn't skim out on components just because it needs to be thin and light. It comes fully loaded with top-end stuff. Those include Intel Core i7-9750H processor, up to 64GB of DDR4 2666 RAM. In storage department you will find 2TB NVMe SSD. And to top it off, a Nvidia GeForce RTX 2070 Max-Q edition graphics card. Now, this is what is called top of the line, especially for a laptop this thin.
There are several other variants of the Mag-15 available for order. You can either choose between the GTX 1660Ti or the RTX 2070 Max-Q edition for your graphics processing unit.
Design
Gaming laptops produce a lot of heat under load. That makes the cooling setups grow big making the laptops heavy and bulky. Even if they are slim. This is mostly because they need more room for air-flow, thermal components, and more.
The Eluktronics Mag-15 comes at a height of 0.8 inches making it a very slim gaming laptop, but not the slimmest. The place where this laptop shines is its weight, at just around 4 lbs.. The Mag-15 is the lightest gaming laptop on the entire planet. It is surprising that this kind of weight and size was achieved even with the beefy components found in it.
The lightweight nature of the Mag-15 is achieved with the use of a magnesium alloy that is lighter and sturdier than the standard aluminum metal used on premium laptops.
The Mag-15 comes with a mechanical keyboard which is not necessarily the best in the world but would definitely get the job done.
In terms of port selection, the Mag-15 is adorned with 2 x USB Type-A 3.1 Gen 1, 1 x USB Type-A 3.1 Gen 2, 1 x Thunderbolt 3 USB Type-C, HDMI 2.0, a microSD card slot, and a 3.5mm headphone jack.
Battery
For a laptop of this size or any size for that matter, a 94WHr battery is very large and more than sufficient to take you through several gaming sessions. The legal limit for the battery size of a laptop that can be taken on a plan is 99WHr, which makes it pretty impressive.
The 94WHr 6 cell Li-Polymer battery should provide 7 hours of continuous uptime very easily.
Thermal performance
The combination of a 9th generation Intel Core i7 processor and a Nvidia GeForce RTX graphics unit already means that this laptop can handle multiple games at frame rates as high as 120-130 fps very easily.
The best aspect of this laptop is cooling. The temperature stays comfortably low all through the testing period. This laptop easily has the best thermal performance seen on any thin and light gaming laptop. This should come as no surprise since Intel is the manufacturer of the chipset within the laptop and they obviously know how to maintain the optimum performance at the best temperature.
The Mag-15 comes with a software that can be used to bump up the wattage of the CPU very easily without the need for technically advanced tweaks.
Final Verdict
There is no other way to put it but to say, the Mag-15 is great laptop trading in 2020. It is an extremely good product and the only issue that some people might have with it is its keyboard. However, as long as you are not bothered by the feel and configuration of the keyboard, and you really love thin and light gaming laptops, the Mag-15 is more of a steal at its price point.