Best All-In-One PC under $750 in 2020
Sep 11, 2020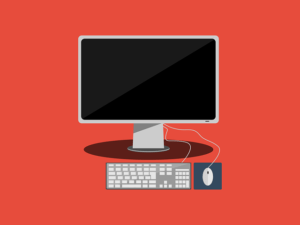 All-in-one desktops are very easy to set up and use. They take less space and are very attractive to the eyes. AIOs give your office or home a modern touch. Also, you don't have to go through the stress of running a lot of wire connections like the traditional desktops. In some cases you can even trade your laptop for AIO if you are going to use it only stationary.
There are several types and quality of all-in-ones, from most computer manufacturers.
However, in this article, I will tell you about the best all-in-one desktop available for less than $750. After all, it's all about getting value for you money.
The Hp Pavilion 24 All-In-One
Pros
Comes with a fast processor with its six-core Ryzen 5 CPU

Enough storage capacity and memory

Has HDMI-out and -in ports

Webcam is great

The sound is thick and excellent
Cons
Gamers won't be satisfied with the graphics

Has a Wi-Fi 5, not 6
Screen and Display
When it comes to visuals, the HP Pavilion 24 is not the best. Although it rates well given its price range, it could be better. It comes with a touch screen, it's IPS and full HD. It's a 1920 x 1080), but could have been better with either a 1440p or a 4K resolution. 
Its 17.1 x 21.3 x 6.5-inch screen is lovely to the eyes. It comes with the slim screen which the company named Snowflake White. The top part and the sides have thin bezels. Under the display, there is a speaker grille covered with fabric.
It has wide viewing angles and a crisp contrast. The 23.8 touch screen details are sharp, and the brightness is satisfying to the eyes. The colors are rich and have good saturation.
A rectangular bottom and svelte stand are there to serve as support for the display. The stand comes with a has bend but the height is not adjustable. The stand does not rotate, but that will be no problem. As it is easy to carry the desktop around due to its lightweight.
Keyboard and Mouse
The keyboard is white, and the mouse has two cables taking two of the rear USB ports. Compared to most keyboards, it is narrow. The main area, the cursor keys, and the numeric keypad have no extra space between them.
It has a small escape key that is part of a top row of function keys for functions like adjusting brightness and volume. Launching Windows' settings or the print dialog.
Typing on the keyboard is comfortable. But the space bar requires a firmer press than other keys. The optical mouse has an ambidextrous and generic design.
Performance
Its AMD Radeon integrated graphics is better suited to casual games and will struggle with 3D titles. Most gamers might not be satisfied with this. The positive part is that it still performs better in this aspect than its Intel competitors.
It comes with the Ryzen 5 4600H processor. This is AMD's new mainstream processor in their H-series. It was specially designed for high-performance productivity and gaming machines. Several tests show how powerful this processor is, it goes head to head with Core i7 chips.
It combines this with 16GB of RAM, a 256GB solid-state drive, and a 1TB hard drive to give you a solid performance.
Ports
A lot of AIOs come with their ports placed in inconvenient areas, usually at the back. The HP Pavilion 24 doesn't do any differently.
A Type-A USB port and the headphone jack is located on the right edge of the display. At the rear, there are three other USB-A ports and a Type-C USB port.
Also, at the back, you will find a SD card slot, an HDMI-out port for second display connection, an HDMI-in used to connect a cable box or game console to the screen, and a jack (Gigabit Ethernet).
The other issue with the ports is that HP opted for the USB 3.1 5Gbps type rather than the USB 3.2 Gen 2 or Gen 2x2 (which is faster), for all five ports.
Unlike the iMac, the HP is without an internal power source. Instead, it opts for a laptop-style 120-watt power brick that is plugged to the rear.
Speaker and Webcam
The HP Pavilion 24 speaker is solid. In most cases, I don't get to 50 percent volume, else it will be too loud. The drums and the bass all come out clear. You will easily detect overlapping sounds.
It has a retractable webcam that produces a 1440p level of image and videos. It produces accurate colors with excellent contrast. Video meetings are great with the HP Pavilion 24.
Final verdict
If you want an all-in-one that delivers above its price tag, it is the HP Pavilion 24. It delivers great performance for its price.
However, it could be better. Gamers will not be satisfied with the graphics and will need something better.