Things to Check Before Buying Used iPhone Online
Sep 02, 2020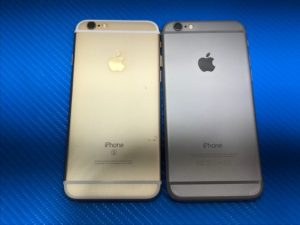 When it comes to trading gadgets online, you can never be too cautious. I've had friends being sold fake iPhones online because they were too trusting. If you don't want to end up with an 'android iPhone' or one whose battery doesn't last more than an hour, read these tips below.
1. Find out how much it actually costs in the market
The first step is to know how much the iPhone you want to get costs. This while help you negotiate better and also know when a price is too good to be true.
Now, wherever you choose to buy your used iPhone, be it eBay, Swappa, LetGo, OfferUp, or Facebook Marketplace, you need to check the site to see what that model of iPhone is being sold for. Doing this is pretty simple. Just input the model and filter it to your taste, you'll see prices they've sold for and prices they are selling for.
Now, you know how much you need to get the iPhone you want.
2. Never buy from sellers that post stock images
This is one mistake that could cost you a lot. Always buy from sellers who post clear and high-quality pictures of the iPhone they are selling. Avoid sellers who post stock images of iPhones.
This is important because you need to see the condition of what you're buying and to avoid being sold a phone with cosmetic damages.
3. Choose iPhones with its original screen protector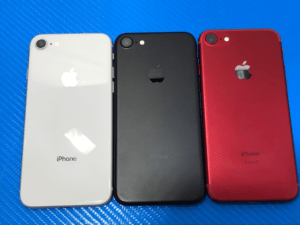 When shopping for iPhones, look out for ones that still have the first screen protector used. Although this isn't a guarantee in most cases, iPhones like this have no issues with their screen. Asides that, it's a good way to know that the seller is someone that takes care of their phone.
4. Look out for sellers who keep the original box
Just like the ones that have their first screen protector still on, any seller that has the original box is one that takes care of their phone. Again, this doesn't guarantee anything, but it's a good sign.
5. Look out for reviews, feedbacks, and ratings of sellers
This is very important.
Always check reviews and feedbacks before buying to see what people are saying about the seller.  You can hardly go wrong here. Make sure you only buy from sellers who have positive feedbacks and high ratings.
6. Make sure it's not iCloud locked
If the iPhone is iCloud locked, trust me, there's no way you can reverse or fix it. Make sure it's signed out of iCloud completely.
7. Check the IMEI number to see if it's not blacklisted
Before you buy, ask the seller for the IMEI number and run it on this swappa tool to be sure it's not blacklisted. When you meet the seller in person, also open the iPhone, go to settings>general>about, then scroll down till you get to the IMEI number and use it to check if it's blacklisted.
Never buy a blacklisted iPhone or an iPhone, which the seller refuses to give you the IMEI number.
8. Take your SIM card to check if supports your carrier
Even if they say it's carrier unlocked, be sure to take your SIM card along to test if it works and if the iPhone supports your carrier. This will save you the stress of changing your carrier.
9. Check the buttons and ports
Many people skip this step out of overexcitement, don't be that guy.
Check all the buttons to see if they work and are responsive. Make sure the home button is not sticking or making any weird sounds. Check the charging port and headphone jack to see if they work too. It is possible for everything to check out except this aspect, so make sure to confirm all the buttons and ports are working fine.
10. Check the battery health
To avoid getting an iPhone that lasts only one hour, make sure you check the battery health. You can do this by going to settings>battery>battery health>Maximum capacity.
Don't buy an iPhone with a maximum capacity of less than 88%, unless you are getting a good discount for that. If not, always go for used iPhones with 88% maximum capacity. If the used iPhone is a newer model like the iPhone X and above, make sure you buy one with 90% maximum capacity or higher.
The higher the battery's maximum capacity, the better.
11. Test the camera
I've heard of cases where someone bought an iPhone, and everything checked out, only to get home and discover the camera wasn't functioning properly.
Always test the camera quality by taking pictures and videos to see if it meets up to standard. I'll advise taking a short video of yourself saying something. This way, you can check if the mic, speakers, and the cameras are working fine.
12. Don't be afraid to say, 'NO'
Lastly, if you've done all the checks and you notice it doesn't meet the description of what the seller posted, say NO.
Don't be trying to be too nice and lose money in the end on a bad deal. It's the seller's fault, f he's selling broken iPhone, and you should decline if it doesn't meet the description.
5 additional steps.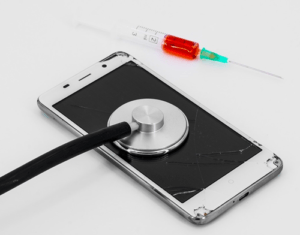 Apple's iPhone is an impressive and expensive piece of hardware that has become synonymous with luxury and style. It's no news that not everyone can afford one. While the newest iPhone is close to about $1000, I've seen many people taking a different approach and buying a used iPhone for less.
The iPhone, due to its amazing quality and timely software updates, lasts close to two to three years and, thus, is an ideal phone for resale. However, even while buying a used iPhone you're spending a lot of money, and therefore there are a few things you must check before you buy.
If your iPhone drops in water or you lose it after a wild Friday night out, you need to get a new one or replace it quickly. Buying a used or refurbished iPhone may seem like the best option.
However, the tech resale market can be quite treacherous and is doubly dangerous for iPhones, except if your seller is a family member or a close friend.
However, many people prefer to get their devices off classified or auction sites like Craigslist or eBay. Even pawn shops sell used iPhones at good prices, where also a physical examination is possible and even encouraged.
It's important to know that regardless of how you go about getting the phone, there are risks involved and a few important checks should be made.
Let's go over a few of these checks.
#1- Verify The IMEI Number Of Both The Body And The Software
First and foremost, the first thing you should do is to verify the IMEI number of both the body and the software. Now, it's possible that the iPhone you're buying might have a replaced body.
This means that you don't know what the device has been through- it might have been submerged in water or perhaps even survived a bad fall. It's important to make sure that you open up the settings app on the iPhone and check for the serial number to confirm it's the same number that is printed on the back of the case.
#2- Make Sure The iPhone Is Not Stolen
The second check to make is to make sure that the iPhone is not stolen. This can be confirmed by making sure the Activation Lock is always deactivated. To do this, you can head up to the Activation Lock tool page by visiting https://www.icloud.com/activationlock/. You will be required to provide the IMEI number of the device and then let you know if the Activation Lock is disabled on that iPhone.
If the phone is reset, take your time and fully set it up for a new user. You will quickly find out if the phone is not locked. People don't realize that resetting the phone without removing iCloud information does not unlock it. You will be asked to provide the old iCloud email and password to be able to finish the set up.
#3- Check if the IMEI Number Is Blocked or Blacklisted
To be absolutely sure that the iPhone you plan on buying is not stolen, you need to open up the IMEI checker page on https://imeidata.net/blacklist/check and make sure that the phone's IMEI is not blacklisted. The page will ask you for the IMEI number and then let you know if the phone has ever been blacklisted.
#4- Erase the Data
Erasing the data and resetting the iPhone is another important step to take before purchasing a used iPhone. This will make sure that everything is flushed out from your iPhone before you start your journey and that everything is as good as new. To reset the phone, open the general settings and navigate to the reset option, then select "reset all content". This will effectively wipe your phone, making it brand new, at least in terms of software. Once again. Be sure to sign out from your iCloud account first.
#5- Check the Warranty Of The Device
Finally, if anyone is claiming that the phone you are about to purchase is in warranty, the best way to check is from the Apple page itself. Once you open up the page at https://selfsolve.apple.com/agreement, you'll be asked for the iPhone's serial number. Inputting this into the webpage will tell you if the product is in warranty or not.
Although the checks above are important, it is necessary to know that they are not the only checks that you can or should make to an iPhone before you purchase it. Some other checks are:
Ensuring the seller is legitimate

Confirm that your phone can be activated with your carrier

Do some quality control by checking for hardware damage

Inspect for water damages

Test the battery
With so many checks and risks to buying a used iPhone, I understand you may be put off by the whole affair and might want to settle for something else. You're probably thinking, "Is the hassle worth it?". Yes, it is. The most important question you should, however, consider is where you get this device from.
Where is the Best Place to Buy a Used iPhone?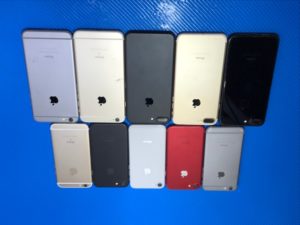 When it comes to buying used gadgets online, one of the major concerns is safety. There are countless websites that sell used phones and gadgets, but not all of them are security conscious.
Buying an iPhone requires more caution because it's in very high demand, and there are countless fakes and damaged iPhones on the market. Whichever site you choose to buy from, make sure they offer a money-back guarantee or a warranty. This way, you can return an iPhone if it doesn't match the description you saw initially.
Facebook Marketplace
Although it's not as common as the rest on this list, it is still one of the safest platform where people can trade iPhone online.
You can't list anything on Facebook marketplace without submitting a valid means of identification and having a credible account. It's a great place to buy a used iPhone at a very affordable price too.
It's also free, so you don't have to bother about any extra charges except the cost to ship it to you. I'll advise you to meet the seller in a public place, preferably a branch of your wireless carrier, so you can carry out any necessary checks.
eBay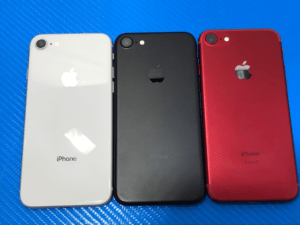 This is the most popular way to buy a used iPhone online, and thanks to it's 30-day money-back guarantee, you can return an iPhone if it doesn't match the description you saw.
Always check for seller ratings and read reviews to help you see if the person is legitimate. Also, never buy from sellers who upload stock photos of the iPhone to avoid being ripped off. Always make sure you see clear pictures of whatever you're buying.
Amazon
The world's most popular trading platform is also one of the best places to buy a used iPhone. There are many sellers here, and if anything goes wrong, you can always get your refund. If you want the best grade of iPhones, you can check Amazon renewed, their refurbished store. You get a 90-day warranty if you buy from Amazon renewed.
Gazelle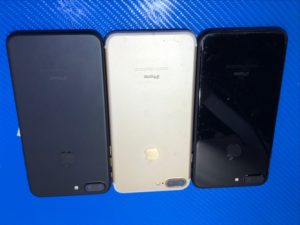 Gazelle offers one of the best discounts for used iPhones in the market. However, you'll have to test the phone yourself to see if it matches the description and doesn't have any faults. They offer a 30-day return policy, so if anything goes wrong, you can always return the iPhone and get your money back without any stress.
Swappa
Swappa is one of the most secure websites to buy used iPhones because they make sure all their phones are carefully tested before listing them. They also have strict policies that protect you and the seller. Everything is tested on swappa, so you can relax and shop for the iPhone of you want without fear of getting a fake or damaged device.
Wireless carriers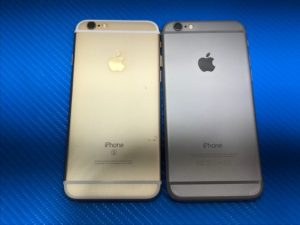 Wireless carriers also sell used or better still, refurbished phones. Buying from wireless carriers can be more expensive than purchasing a used iPhone on other sites, but you get some advantages. You can be sure to get a perfectly functioning phone that supports your network and also has a warranty. This is the best pick for those who are very skeptical about buying used iPhones online.
These are the safest places online you can buy a used iPhone. Remember, when buying online, always make sure you get a warranty or refund option for added safety.