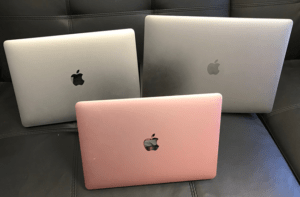 Apple offers its users a MacBook trade in program that allows them to trade used devices back to Apple. You don't receive cash for this trade, but you receive credits that you can use to purchase another Apple laptop.
Let's say you want to trade your old iPhone 6 Plus, you could get $100 for it on Apple trade-in, depending on the condition of the phone. This $100 will be deducted from the price of any Apple product you purchase.
How does it work?
It's very simple.
You go to Apple's trade-in website. Select the section and device you want to trade. Fill in all the necessary details about it. Apple will give you a price and send a free shipping label to you. Package your phone or laptop and send it, they'll inspect it to see if it matches your description. If it does, you'll get credited with the gift card you'll use to purchase an Apple device you want.
That's basically the summary of the whole process. Is it worth it? Let's find out.
It all depends on your plans. If you want to use the money rather than purchasing an iPhone or MacBook, then it's pointless.
What are the alternatives?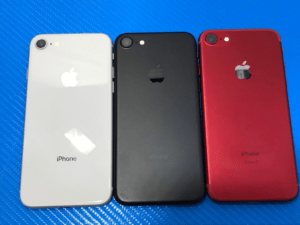 Apple trade-in program offers a lesser amount than you'd get for your iPhone if you sold on websites like eBay or Swappa. However, certain things have to be taken into consideration to be sure if it's worth it.
Before you decide to use Apple's trade-in program, I'll advise you to check the prices your MacBook, iPhone or iMac are selling for on other websites. Check websites like eBay, sellbroke, swappa, Facebook marketplace, letgo, and offerup to see what your device is going for.
After seeing which one pays more, then you have to calculate how much it will cost to ship it to the buyer, including any extra fees charged by the website. If the total is higher than what Apple is offering, then you've got your answer. That's a practical way to know if it's worth it or not.
From my own research, I discovered a few things about Apple's trade-in program.
Pros of Apple trade in.
It's very easy to use.
Older versions of iPhones are best sold back to Apple because the worth is almost similar to what you'll find elsewhere. The condition of the iPhone matters too; a few scratches will reduce the value drastically if you are using Apple trade-in. If you want to trade an broken iPhone, you should look elsewhere if you want to get a good offer. Selling in person is advisable; the buyer might not mind a few scratches as long as the unit is working perfectly, but Apple will definitely mind.
If you consistently upgrade your iPhone, let's say every year or two years, then Apple's trade-in program is not for you. From what I saw, you will hardly gain over 30% of the original price of your one-year-old iPhone. On other websites, you can get up to 70 or 80% of the original price. The margin is large, and if you want a bigger profit, sell it elsewhere.
MacBooks and iMacs get better offers on Apple trade-in. You could get up to 50% of its original price if you are lucky. Bear in mind that selling an upgraded MacBook or iMac won't make a big difference in price compared to base models. Apple doesn't really care about upgrades and will usually give you the same price as the base model or a slight insignificant increase. If you bought a highly upgraded MacBook or iMac and you want to get the most money for it, then sell elsewhere.
The only benefits you enjoy when using the Apple trade-in program is its ease of use, free shipping, and safety. However, when it comes to the price, it depends on how much you are willing to gain and what's convenient for you. Always do your research to be sure of which platform is best for you.