Dell Alienware M15 R3 2020: High Performance Kept Cool
Aug 21, 2020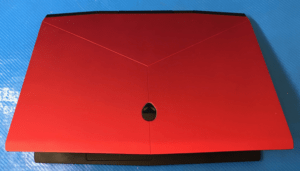 Dell's Alienware laptops have always been known to deliver high performance for gamers, in very bulky chassis. However, the needs of gamers have changed since.
These days, most people prefer their laptop to look sleek, deadly, and still offer incredible performance. This is the tall order that Alienware tried to satisfy with the M15 R3 2019 model. However, a major complaint was that it ran hotter than expected. Dell listened, and from that rant, the Alienware M15 R3 2020 was born.
The Alienware M15 R3 2020 comes with all the bells and whistles that the M15 R2 came with but with a beefier cooling system. The M15 R3 comes with Alienware's custom Cryo-Tech cooling solution, which consists of vapor chambers, fan systems with 66 fins, and copper heat pipes. This cooling system makes all the difference in this year's model of the M15 R3.
Performance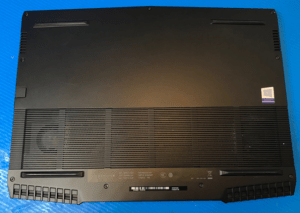 In terms of performance, the M15 R3 is no kitten. Starting at $1499, you get a machine with Intel 10th generation Core i5-10300H processor, 16GB of DDR4 2666MHZ RAM, 256GB PCIe M.2 SSD storage unit. In terms of graphics, you can either opt for the Nvidia GTX 1650 Ti graphics card or AMD Radeon RX 5500M with 4GB of GDDR6 RAM.
However, if you decide to go all the way, then the configuration that you would get is the Intel Core i9-10980HK coupled with the Nvidia RTX 2080 Super (Max Q design). Also, this beefy version offers 32GB of DDR4 RAM with 4TB (2x 2TB PCI2 M.2 SSD) RAiD0[Boot] and 512GB of PCIe M.2 SSD storage. This model comes at a mouth-watering price of $4,059.99. It is an excellent gaming choice if you can afford it.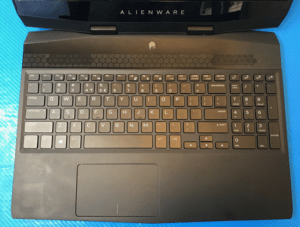 The performance from this beast at the maximum configuration is off the chart, and as you can expect, it is more suited for high-end gaming. Gaming is not the only aspect that the M15 R3 shines at, the M15 R3 has also shown promising performance in productivity-based applications such as CineBench R20.
With about 2,5 hours of battery life this model is nowhere near the battery king Dell Latitude 9510. But that is acceptable in a high performing gaming machine that aspires to remain lightweight.
Design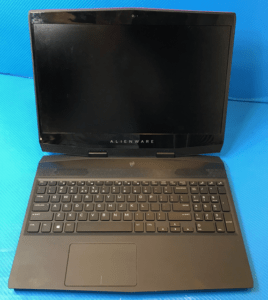 The laptop still keeps most of the look from the previous M15 R2 except for slight differences in the placement of the MicroSD card, which is now along the left side. Also, Dell has made use of a new "High Endurance Clear Coat" coating to reduce the occurrence of fingerprint smudges on the laptop.
There are two color options for the new M15; the Matte Black and White color options. The lid only opens to a maximum of about 140 degrees because of the cooling chamber that extends from the rear of the laptop. Also, this model is heavier than the M15 R2 by about 100g, and this is probably because of the added vapor chamber for improved cooling.

Since this is a proper gaming laptop, it comes with an ample number of ports. On the right side are 2X USB 3.1 Type-A port, and on the left side is an ethernet port, a USB 3.1 Type-A port, and a 3.5mm audio port. The rear comes with an HDMI 2.0 port, a mini-Display port 1.3, a Thunderbolt 3 port with the option of charging, and an AC adapter.
There is no change from the M15 R2 keyboard.
Display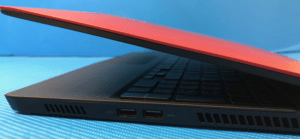 Another major change in this year's edition of the M15 R3 is in its favoring of the 144Hz screen as a base option and the 300Hz screen as the high-end option in place of the 60hz and 240Hz IPS panel.
However, there is also the option of configuring it with a 60Hz OLED panel to enjoy deeper colors and higher native resolution. This option is likely to entice people that intend to use this laptop for productivity purposes.
Final Verdict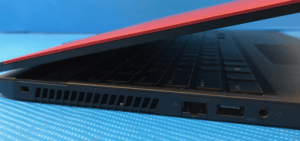 If gaming is what you intend to do with this computer, you can be sure that you will be getting some of the best gaming laptop Alienware offers this year. On Dell's website, this machine is rated as an Elite-level gaming laptop. This means that virtually all games will run at 60FPS or more at 1440p resolution and at the highest graphics settings. Also, many games will run excellently well at 4k resolution. This is at the highest configuration, of course.