HP Spectre Folio 2020
Aug 18, 2020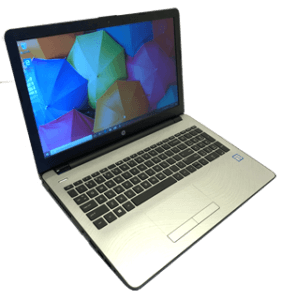 We are used to seeing laptops made from the usual materials like metal and plastic. However, HP decided to pull a stunt on us through the HP Spectre Folio, as it comes fully clothed in leather. It might feel strange hearing about this, but I bet you will not take your hands off the HP Spectre Folio, once you get hold of it.
The HP Spectre Folio is a lightweight laptop, fully made with leather and operates just like the metallic and plastic-made laptops. It gives a level of comfort different from the usual, and its amazing design and standout look makes it even better to own. Although, HP had to make some little sacrifices performance wise, to help keep the slim chassis from heating up. The leather is high-quality and doesn't look like it is going to wear out easily. With good care, the leather is bound to keep looking awesome.
Pros
Comes in a leather material that looks premium and exudes style

Has excellent battery life

The display is high quality

Has LTE capability

Uses both nano-SIM and eSIM
Cons
Audio isn't good enough

Screen ratio could be better

Doesn't have HDMI and RJ-45
DESIGN
The HP Spectre Folio is thin and lightweight, which makes it easy to carry around. Weighs in at just about 3.28 poundss and has a dimension of 12.6 x 9.23 x 0.6 inches. It has an aluminum panel attached to the keyboard at the bottom and a lighter magnesium beneath the leather lid, so it will not be heavy at the top.  The exterior is made of a gorgeous leather material ad has a little stitching on the lid. It also has the pen loop. The keyboard keys are quite flat and a little bit of matter which helps to reduce the slipperiness.
DISPLAY
The HP Spectre Folio comes with a display that is crisp, bright and has a 13.3-inch screen with the touchscreen abilities and wide viewing angles. To make it even further mouthwatering, it came with the Intel low-power display technology (LDPT) which can operate on as low as 1 watt of power. Non-LPDT display laptops need at least 2 watts to operate.
The design of the screen is quite versatile. It can only attach to the top part of the lid, and has a hinge in the middle, then magnets at the bottom. These features mean you can flip it into a tent like viewing position, or use it as flat as a tablet. It also comes with an HP Pen attached via a stitched-leather pen loop to the chassis. These features make the laptop very appealing to many and come handy if you want to trade in your laptop online for cash or another model.
It has 1,024 levels of pressure, but HP interpolated it via firmwave to 4,096 levels.
Performance
When it comes to performance, the HP Spectre Folio wouldn't operate at the level of a workhorse laptop or a gaming laptop, but it is strong enough to handle mainstream performance. HP sacrificed speed to control heat, as this is evident in the HP Spectre Folio's fan-less design. It has a strong battery life, that clocks about 13 hours at full charge. Use these 5 Hacks to Boost your Laptop's Lifespan by 50%