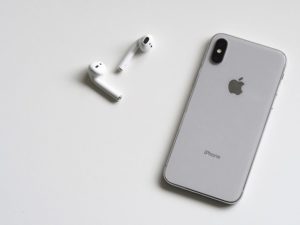 The new iPhone 12 line up will be launching soon, and there's been a lot of speculation, rumors, and leaks about it. Some are very likely to be true, while others are just uncertain.
Based on the dummy iPhone 12 I've seen online lately, here are some things you should expect in this 2020 lineup.
Design
The design of the new iPhone 12 is where most of the significant changes are seen. This is because no one can really be sure of how the software aspects are going to be until its released.
The body of the iPhone 12 has been totally redone. We now have a flat-screen compared to the curved screen of previous models. This new change, combined with the flat square edges that resemble the iPhone 5, makes these new iPhones feel better. It's not only aesthetically pleasing but also offers a better grip and feel. I would love to see a matte finish on these devices, but it seems Apple is going to settle for a glossy look.
The notch is still going to be present because of the face ID scanner. Many think it's too big and would even prefer an on-screen fingerprint sensor, but that's less likely to be the case this year. I just hope the face ID gets better and is able to scan your face from a wider range.
As regards the camera, there will be a slight improvement from its previous model, but it's not going to be something drastic. It's still going to be two lenses for the base model and three lenses for the Pro and Pro Max.
Sizes
The size of the base model is going to be 5.4 inches, which to me, is perfect. After the release of the iPhone SE, people have been requesting for flagship phones with smaller screens. It's going to be easier to use, especially in one-hand mode. This model is likely going to trade phones in higher quantities because of what it's going to offer and its compact size.
The iPhone 12 Pro and Pro Max are going to be 6.2 inches and 6.7 inches, respectively. That will make the iPhone 12 Pro Max the biggest iPhone ever. This means it's going to have a bigger and better battery and certainly more flagship features.
There's also a third button on the side of the iPhone 12 Pro and Pro Max. Tech enthusiasts are saying it's going to be either a 5G antenna, a smart connector, a fingerprint scanner, or a magnetic charging connector. Well, no one can tell what it's going to be yet.
No charger
Yes, just like you heard, Apple says you're not going to get a charger and an earpiece in the new iPhone 12. This decision has caused a lot of controversies because it sounds so ridiculous to pay that much for a phone and not get a charging brick.
However, this can be an advantage or disadvantage depending on the perspective you're viewing it from. On one hand, this helps reduce e-waste generated by unused charging bricks. The assumption is that anyone that will be buying the iPhone already has a charging brick at home. But what if they don't?
The best thing for Apple to do is deduct the cost of a charging brick and earpiece from the iPhone 12 price. After all, it doesn't make sense to pay the same price for a device that comes with a charger and one that doesn't.
Pricing
The base model is rumored to be priced between $650-700, which is going to be a reasonable price considering what you will be getting. The iPhone 12 Pro and Pro Max should cost $1000 and $1100, respectively.
I feel there's a lot Apple can do with their pricing to make people ignore the absence of the charger and earpiece. I hope there is a reduction of some sort. Regardless, if the iPhone 12 should start at $650, I think a lot of people are going to be buying it this year.
More expectations
And that's all I know on the upcoming iPhone 12 lineup. A few things I'm hoping to see are 5G and a faster screen refresh rate of 120Hz. It's something most flagship smartphones are implementing, and it will be good to finally have those on an iPhone. There's still so much that can happen with this new lineup, and I'm excited to see what they unveil in a couple months.