HP Chromebook 14
Aug 15, 2020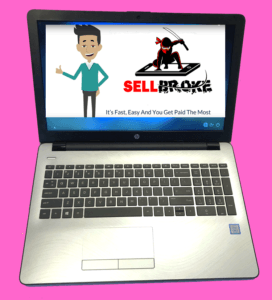 Chromebooks are not usually appealing to many, as you have to function mostly around the chrome browser, not many people enjoy being restricted like that. The HP Chromebook 14 comes with the usual fast speed of the chrome OS and adds a fun look to it. Although, we have to warn you that it is not a Chromebook that delivers high-end performance level.  However, it gives you a level of performance that is decent enough to appeal to you and adds a great feature set. It is pocket friendly ad it has a good level of speed. Also, the 14-inch display is good to the eyes as it is crisp and bright.it also comes with great keyboard and trackpad.
Overall, while it might not be perfect, it is still solid enough to make you forget its shortcomings.
Pros
It has a crisp, bright and vivid screen display

It comes with the Chrome OS which is known for high speed and quick response

It has an excellent trackpad and keyboard
Cons
It has the shortcomings of a Chromebook

Doesn't have enough power like the high-end Chromebooks

It has an average battery life
Design
While the HP Chromebook 14 might not be a high-ender in terms of performance, it is quite slick in its design. It's lightweight at 3.74 pounds, and measures 0.7 inches at its thickest. It comes in an all plastic case and can creak or flex as you hold it with one-hand or adjust the screen. It comes in an HP Sky Blue color code and looks extremely cool. It has a white keyboard and lid, which counterbalances the vibrancy of the Sky-Blue color. It has a lot of ports and comes with a keyboard that is quite responsive. The trackpad is also great and has a lot of room for you to move the mouse around.
Display
It comes with a 14-inch screen size that is crisp and bright. The 1920 x 1080 resolution is appealing to the eyes and has good contrast. The backlit is quite even. The viewing angles is good on a general not and you will enjoy viewing photos and writing texts on the screen, as they appear really sharp and crisp. However, the one issue it has is the lack of an interface scaling feature, which enables you to increase and decrease the size of screen elements and texts on the system.
Performance
The HP Chromebook 14 has enough speed to see you through your usual daily tasks, but it can have lags at times under heavy usage. Scrolling through the screen, you might experience some stutters and the videos might drop frames at times. If you stick to the regular web surfing, you are less likely to experience any form of stuttering. It comes with a 4GB DDR3 RAM, a 1.83GHz Intel Celeron N2940 processor and an Intel HD Graphics. The battery life is decent but not so great. it averages about 6 hours on single full charge.
At $200, the HP Chromebook 14 offers enough value for users seeking a basic web browsing device. That makes it one of the best selling laptops online. It is fun to use and quite responsive despite its shortcomings.