Acer Chromebook Spin 15
Aug 14, 2020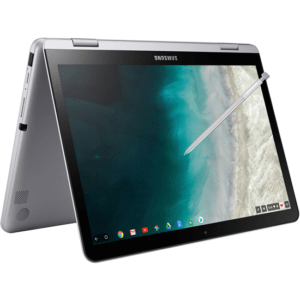 If you can't buy a Macbook because of their high price tags we want you to take a look at the new Acer Spin that is very appealing considering low price and good overall performance. We found areas that we think Acer could improve on in this device. This is not to take anything away from this device, as it is quite incredible in its own right, especially when it comes to multi-tasking. However, while it hardly stresses itself to multi-task, you could ask questions about its design.
Acer Chromebook Spin 15 will give you performance on a limited budget, and you could trade your laptop if you're comfortable with using Chrome OS. When it comes to performance, this laptop will go head to head with the top models.
Pros
It comes with a lot of incredible power

It has an extremely long battery life

It is quite affordable

The touchscreen is beautiful and highly responsive
Cons
The build could definitely have been better

The track pad leaves room for improvement

Its speakers are not that great
Design
The Acer laptop design leaves you with a mixed feeling. While the performance does much to cover for its underwhelming design, but you will be forgiven if you cannot overlook the design. This is not saying the Acer Chromebook Spin 15 is all bad, but there are glaring rooms for improvement and this can leave a room for a little bit of frustrating feeling.
There is a lot of space left on the 15-ich laptop left untapped. There is a lot of space above the keyboard that is there for nothing and makes it look like a laptop built on the 20th century, rather than the 21st. although, we have to point out that the keyboard is quite comfortable and great to use. It gives although, we have to point out that the keyboard is quite comfortable and great to use.
It gives you a great typing experience. It has a Corning Gorilla Glass track pad, which is quite reliable and has a nice touch to it. Although the track might seem a little inaccurate and stiff at times. The laptop is a convertible one, which means it has hinges and they are quite sturdy.
Display
The display is good, but it is nothing exceptional especially when it comes to color reproduction. The touchscreen has a responsive functionality and extremely accurate. You will want to use it on touchscreen mode than the track pad mode. It has a 15.6-inch HD (1920 x 1080) LED touch IPS screen, and comes with the Intel HD Graphics 505.
Performance
The Acer Chromebook Spin 15 is great in terms of performance. It definitely makes up for the lackluster design. It is a monster at multitasking, due its quad-core Intel Pentium N4200 and 4GB LDDR4 that is poor efficient and has high speed. You could open multiple tabs, as much as 15 or more, while playing a video and leaving a game running in the background. The battery life is also great, as it clocks over 13 hours without charge.
The Acer Chromebook Spin 15 is a perfect combination of power and affordability. It offers great value for its price. Overall it's one of the best Chromebooks on the market.