Where Can I Get The Best Macbook Deals Right Now?
Aug 12, 2020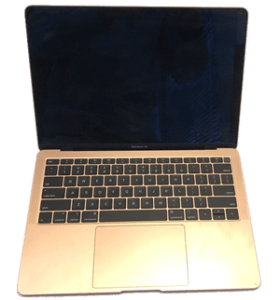 If there's one fact about MacBook laptops, it's they're expensive.
An average person can't afford a brand new MacBook laptop when it's newly released because they usually cost over $1000. No one can really argue with that price because, in most cases, the premium build and performance it offers are worth the price. Some say that there are better laptops than MacBook. 
Should that price tag limit you from getting the MacBook of your dreams?
No, it shouldn't, and that's why we've helped you dig up the best deals for MacBook laptops right now.
Whether you're in search of a brand new or refurbished MacBook Pro or MacBook Air, we've got you covered.
Enough of the chit chat, let's dive in.
Yes, I know it's a bit old, but it's also the cheapest MacBook in this list.
The 13-inch MacBook Air 2017 was a head-turner when it was first released in 2017. However, due to fewer updates and new releases, it started to lose its shine down the line.
Why should you buy it? Because it's been refurbished, which is pretty much like a new laptop, comes with new updates and a one year warranty.
With its sleek design, 10-hour battery life, and 8GB of RAM, it will get you through basic daily tasks like word processing and web browsing.
You can get it now at Amazon for just $750.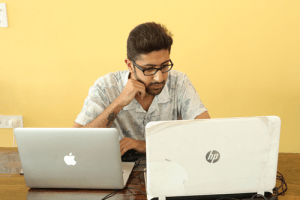 Are you a MacBook Air fan, but you want something more recent? Then you should check out the 2020 version.
Apple finally listened to you when making the 13-inch MacBook Air, and they've done a complete makeover.
You get a 10th Gen Intel processor, 8GB of RAM, 128GB of storage space, fingerprint ID sensor, thinner bezels, USB C ports, and loads of other new features for $900.
Oh, did I mention it's brand new?
Yes, it is, and it's available now at that price. So if you want a better MacBook Air with a $100 discount, then buy it now from Amazon.
Do you want the best of the best when it comes to MacBook Pro?
Then look no further than the 2019 16-inch MacBook Pro. This is unarguably the best Apple laptop on the market currently.
It's been totally redesigned and updated by Apple. It features a bigger screen, thinner bezels, a 9 Gen 6 core Intel processor, USB C ports, supports up to 8TB SSD, AMD Radeon Pro 5300M, 16GB of RAM, and 512GB storage capacity.
The best thing about this laptop asides its performance is its keyboard. Apple ditched the butterfly switch keyboard and replaced it with the scissors switch keys everyone loves.
This super performing machine is going for $2180 from Amazon. That's over $200 discount for all that power.
Believe it or not, when it comes to performance, the 2019 15-inch MacBook Pro does better than its 16-inch counterpart. Its 8 core Intel core i9 processor will take on anything you throw at it, and there's no way the 6-core Intel core i7 in the 16-inch MacBook Pro can beat that.
It comes with 16GB RAM, 512GB SSD, Radeon Pro 560X, and a touch bar, amongst other cool features.
What's amazing about this particular deal is that you are getting $500 off its original price for a new laptop. It might be a little pricey for the average person, but at this price, it's definitely worth it.
If you are on a low budget but still want to enjoy the benefits of a MacBook Pro and you don't mind the absence of the touch bar, then this is the best MacBook deal for you.
For $870, you get refurbished 2017 13-inch MacBook Pro that comes with a Core i5 processor, 8GB of RAM, a 256GB SSD, two Thunderbolt 3 ports, and one year warranty from Amazon.
Conclusion
And that's all for the best selling MacBook deals right now. If you are looking for something cheaper, then I will advise you to buy a used MacBook from eBay or Facebook Marketplace. Make sure you check the laptop thoroughly before paying and always meet in a public place for the exchange.