Lenovo 500e Chromebook (2nd Gen)
Aug 09, 2020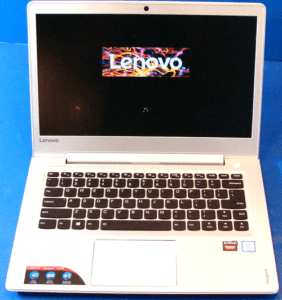 The Lenovo 500e is one of the first products that Lenovo released to sell laptops in the Chromebook market. Here is the full review.
Pros
The keyboard is spill resistant

Well-built chassis

Decent battery life

Good sound quality

Decent color representation

Comes with an electromagnetic pen that needs no charging
Cons
Considered as odd looking

Relatively small storage

Tricky touchpad

Uncomfortable keyboard
Specifications
CPU: Features an Intel Celeron N4100 quad core (1.10GHz that runs up to 2.4GHz on boost)
Graphics Unit: No discrete graphics unit. Intel UHD Graphics 600
Screen: HD (1366 x 768) IPS panel 11.6" IPS screen
Storage: 64GB of eMMC
RAM: 8GB LPDDR4 soldered memory (2400MHz)
Performance
This is definitely not designed to be a high-performance beast like some other Chromebooks and laptops out there. What you get instead is a decent performance from its Intel Celeron quad-core processor that runs at around 2.4GHz. The new processor on this Chromebook gives it up to 15-20% boost in power than its previous generation.
It now comes with 8GB of RAM which gives you the luxury of performing RAM-consuming operations like running multiple Chrome tabs at once.
Design
This laptop is durable and was definitely designed to ensure that it can survive most fall, while being flexible. This 2-in-1 Chromebook from Lenovo was tested for military type durability; therefore, you have nothing to worry about.
The 2nd generation Lenovo 500e comes with an electro-magnetic resonance pen, that is pressure sensitive and bears enough accuracy to mimic a real pen. The best thing about the pen is that fact that it does not require any charging for it to work and it can be used on other compatible devices.
This Chromebook comes with decent amount of ports for a laptop of this size. It has one USB Type-C on the left, a USB type-A 3.0 port, and a microSD port.
On the right, you can find a USB Type-C port and a USB 3.0 port, as well as a Kensington Lock.
Display
The display is an HD IPS display with a resolution of 1366 x 768 pixels. The color accuracy on this display is decent but it is probably not the best for any task that requires a high level of color accuracy. Also, the display is dim and would therefore, limit the usage of this device outdoors.
The captive 11.6" HD display is made of Corning Gorilla Glass 3 that makes it resistive to damage and scratches too.
The colors displayed on the screen of the Lenovo 500e Chromebook are crisp and colorful enough to spark emotion. However, the reflections on the screen can make it hard to use the laptop in an environment with plenty light. The solid color representation on this Chromebook is 81 percent, which is more than the 77 percent average for Chromebooks.
Shortcomings
Even with the new processor installed in this 2nd generation Lenevo 500e and the increased RAM and extra 32GB of storage more than the predecessor, there is only so much you can do with this Chromebook.
This Chromebook can only deliver enough performance to perform basic everyday operations on the computer.
Final thoughts
This Chromebook was definitely designed for students going back to school and only need a computer to help with taking notes, doing assignments and watching various multimedia on a high-quality display.