ASUS ROG Strix Hero III
Aug 05, 2020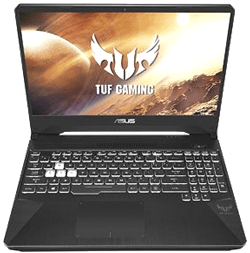 When talking about machines that have elegance and optimum performance with excellent graphics and design, not mentioning the ASUS ROG Strix Hero III will be a great injustice. This is a device made with optimum performance and a streamlined, slim figure. The device comes in two screen sizes of 15-inch and 17-inch. We're going to examine the features of this laptop and judge its potential as a mainstream gaming device.
Performance
This new design ASUS ROG Strix Hero comes with an Intel Core 19-9880H ninth generation processor that functions fully on 32GB RAM and has 1TB FireCuda SSHD together with 1TB space for storage. These laptops were designed adequately to stream high-powered gaming and save enormous game libraries without losing any form of speed. ASUS has created devices that load games quickly, and its user experience is efficient. It also gives users access to extra storage and memory with no special tool required.
The processor comes with a high fashion cooling feature known as Intelligent cooling, which is the best among its contemporaries. It has 83 blades to improve airflow and anti-dust technology that keeps its interior functioning at its optimum. The system comes with the ROG Armory crate software for users change operation mode to tweak its performance.
The laptop possesses an NVIDIA RTX 2070 graphics auxiliary processor to enhance the laptop's performance during gaming. The device has extraordinary features such as ray graphics and tracing supported by AI. Its GPU is strengthened through a Boost technology from ROG that reaches 1540MHz.
Display
The display is befitting a laptop of its might. The monitor refreshes excellently at a rate of 240Hz, which steadies the game graphics from stuttering. The laptop has NVIDIA GameWorks technology and is VR Compliant, which brings about an amazing resolution, appropriate plug and play feature and a 360-degree capture.
Design
Another fantastic feature is the scissor-door hinge design, which protects and covers the chassis. This results in an extra spacing for vent and enough protection against damage.  The laptop is durable and light in nature, weighing 5.6lbs for 15", while the 17" goes for 6.2lbs. The Keyboard is designed to suit gaming with rapid testing for up to 20 million times and per-key RGB backlighting.
When it comes to connectivity, the device offers an Intel 802.11ac Wi-Fi with an efficient bandwidth from 1.7Gbps and above. It also has a Wi-Fi feature known as RangeBoost, and four internal antennas to make the connection stronger and consistent and increases the range of the wireless to 30%. The laptop also has different USB ports that include three USB 3.1 T-A ports and USB 3.1 T-C port. It also has a display port, HDMI for your external dealings.
Final Verdict
The ASUS Strix series of computer has built a standard reputation for itself in the PC Gaming world. It is thoroughly equipped to suit the modern gaming system. With this series, ASUS has raised its game. They have fortified it to be among the best you can see in the marketplace. If you are after it you can trade in laptop that you currently own with us. Unlike Apple, Best Buy or Amazon trade in programs that offer credit towards a new devise we pay cash.