Lenovo Miix 320
Aug 04, 2020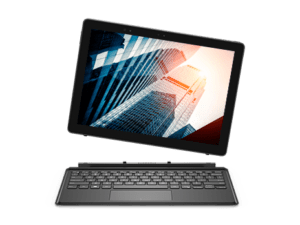 If you are small or have small hands you don't want to hassle around with a big and heavy computer. This is where Lenovo's Miix 320 comes into play. Aside from small size it also fits small budget.
It is a compact computer with 10-inch detachable screen and removable keyboard dock. The Lenovo Miix 320 comes in three different factory configurations, which provide different performance. All base configurations use Intel's Atom x5-Z8350 CPU.
This 2-in-1 laptop comes integrated with Intel HD Graphics 400 for video output. The significant differences found between the various Mixx 320 configuration are the screen, RAM, and storage drive capacity. As is typical with 10.1-inch laptops, the Lenovo Miix 320's keyboard is fairly constricted in size.
Pros
• Low price
• Long battery life
• Touch screen
• USB-C port
• Micro SD card reader
Cons
• Constricted keyboard
• Difficult usage outdoors
Display
Lenovo Miix 320's 10.1-inch, in comparison, has a low resolution (1280 x 800), but it is worth the price. Due to lower quality we don't recommend this laptop for photographers and other professionals that need crisp image to edit images and video. Factoring the price of the Lenovo, we do not expect more than we are offered in terms of clarity. It produces 95 percent of the sRGB spectrum, relative to other similar laptops having fewer hues.
The Miix 320 has a display brightness of up to 218 nits. This puts the brightness above the average nits of 204. Although this is quite alright when interacting with the display, e.g., reading text indoors. The brightness is no match for direct sunlight to read when I brought it outdoors to read text displayed on the screen. The Lenovo Miix's touch-screen is accurately calibrated, tracking taps and processing swipes in navigation gestures without any sign of lag.
Performance
The Lenovo Miix 320's  Intel Atom x5-Z8350 processor processors coupled with 4GB of RAM allows for a decent amount of multitasking. During the productivity test, the Lenovo Miix 320 was still responsive while 9 browser tabs were open. This is quite good.
When I checked the Geekbench general performance test, the Lenovo Miix 320 had a commendable score of 2,416. This is quite a decent score compared to similar laptops on the same performance test.
The best used for carrying out basic tasks like receiving and sending emails, surfing the internet, creation, and editing of documents, and media consumption, like the Dell Inspiron 11 that we reviewed last week.. The PCMark 8 measures overall system performance in an array of tasks. The Lenovo Miix 320 multimedia score on tests carried out was just about what I expected. If what you had in mind when getting this laptop was video production, that won't be possible with this computer. Although it can run Photoshop, something most low budget laptops are unable to carry out.
The Lenovo Miix 320's gaming ability is also limited to superlight games like chess. The Lenovo Miix 320's apparently has a low frame rate per second (FPS), putting it below the 30-FPS playability standard.
Battery Life
Lenovo Miix 320 has a long battery life. The Lenovo Miix 320 lasted about 9 hours on the Laptop Mag Battery Test. This is a better time compared to similar laptops. As always, battery life depends on the usage pattern and can vary due to that factor.
Final Verdict
If you're on a budget and need something compact that can carry out basic office tasks, then the Lenovo Miix 320 is a good buy. And if you eventually realize you need more you can trade laptop for another one or give it to your kids to play with.