Top 3 Drones for Surveying and Mapping
Aug 03, 2020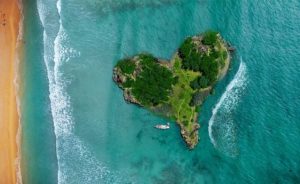 Surveying and mapping involve the use of a drone to capture aerial data with the downward sensors on the drone, like the multispectral cameras. They are different than drones for filming. The area covered by the drone during the survey is photographed several times at different angles and coordinates.
Surveying and mapping with drones offer great potential to the people into the GIS profession because some areas are not accessible by humans. Still, with the use of a drone, it is possible to take accurate topographic surveys. 
Here are the Top 3 Drones for Surveying and Mapping:
DJI Phantom RTK
The DJI Phantom 4 RTK is the best drone available for surveying and mapping on the market at the moment. It is often described as the most compact and precise low altitude mapping drone. It is reliable and very easy to use with a high-quality camera and accuracy. It's smaller and cheaper than DJI Inspire 2.
The DJI Phantom 4 RTK, when appropriately used, the base station pairs with the Phantom RTK and can calculate image geo-location with very high precision. It has a mobile station that helps to provide accurate results even in areas with inadequate mobile coverage.
It has a perfect and reliable battery life lasting for about thirty minutes during flight. Another great feature possessed by the DJI Phantom 4 RTK is the ability to resume operation immediately after a battery change.
Wingtraone Mapping  Drone
The Wingtraone drone performs fast and accurate aerial surveys across an area that are inaccessible for humans. It was designed with a high-resolution mapping sensor.
Unlike the other drones with a fixed-wing, the wingtraone drone takes off and also lands smoothly in a confined area or even between trees. It has a 42 MP camera, which makes it to survey large areas and with high accuracy.
With the PPK option on the wingtraone drone, reaching down even up to 1cm is possible so that clearer images can be taken at every coordinate. The Wingtraone drone can take off and survey even in bad weather conditions. And it does not necessarily require a flat surface to take off.
eBee X
The eBee X drone is produced by a Swiss company that is mostly known for its fixed-wing. It is designed to improve the quality and efficiency of your data collection. The drone has a camera that is suitable for any aspect of mapping and surveying. It has a high precision accuracy reaching up to 3cm down without the GCPs.
It is rugged and reliable, which makes it fit to work virtually on every site; this is because of its space-friendly landing technology. It has a long battery life reaching about 90 minutes of flight time and covering up to 500ha at about 400 feet. All that while producing a precise and accurate aerial image.
Lastly we want to add that we offer drone trade in service for those who wan to sell good and broken units.