How to Move Plex from Windows to NAS/Linux
Jul 23, 2020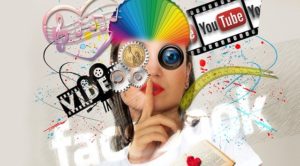 Software issues are usually the most irritating and hard to overcome, unless you have special wisdom. Countless tutorials online were created to help you. Last week we talked about how to fix slow startup on Windows and how to recover deleted files. We got a lot of good feedback as these issues are very common and very important to solve in a timely manner. Today we get more specific and address an issue with a Plex media online platform as it is rapidly gaining popularity.
According to the official Plex.tv support website, it is possible to move a Plex Media Server installation between two different operating systems. However, it is a complicated process that requires mapping the additional server settings from how they are stored in one operating system to the other. This is a procedure that is not officially supported by Plex.
However, this article will cover the steps required to move your Plex media server from your Windows PC to a NAS or probably Linux operating system and preserve metadata, e.g., libraries, seen movies, playlists and so on.
Some of the steps you need to follow include:
Installing Plex on the NAS/Linux

Move the media files to NAS/Linux

Deactivating some Plex features while migrating and stopping Plex

Moving your metadata from %LOCALAPPDATA%\Plex Media Server

Launching Plex and Changing the media path
Here is a detailed guide to migrating Plex from Windows to NAS/Linux
Ensure that you close the plex media server from your task bar on your Windows machine.

On your NAS machine, you need to change some settings; first you need to turn of scan your library periodically, next turn off empty trash.

Ensure that you have copied your media from the external media to the NAS and the Plex server running on the NAS

Ensure that you shut down the Plex server on the NAS. Go to the package center, select Plex and select stop.

Delete these folders on your NAS device: Under Plex > Library > Application support > Plex Media server, then delete media, metadata, plug-in support, and plugin.

Now you have to ensure that you can access that Plex directory from another computer on the network.

Go to control panel > Plex file share click on edit, and under permission, ensure that the admin account has read and write access ticked.
Back on the windows
While the Windows computer is connected to the NAS, go to your Plex directory on Windows, then Library > Application support > Plex media server

Now copy the link for where Windows stores Plex Metadata; %LOCALAPPDATA%\Plex Media Server and paste this link in your windows explorer address bar.

The link should take you to a folder containing folders similar to the ones on the NAS machine.

Now copy all the folder that you deleted from the NAS that is still on the Windows server and drag them over to the folder in this link: Library > Application support > Plex media server

After the copying is done, you can reactivate the Plex server on the NAS and you should see all the libraries on the windows server now on the NAS server.
Back on the NAS
Launch the Plex sever on the NAS.

Then open Plex.tv on the NAS.

However, the libraries still need to be repointed library by library because Windows and NAS devices store files in different ways.

Go to manage library then click on

Click on browse for a new folder.

Navigate to the media server and to the movies folder then add that.

Click save changes and you should see everything update.

Add new folders for the music folders too.
This is the complete process of migrating your Plex server from Windows to Linux.