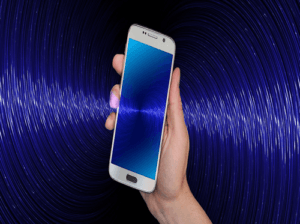 Selling your old iPhone for cash is easier now than ever. With frequent updates to new generations of Apple phones, now is the time to offload your old iPhone and buy the latest model.
But where is the best place to sell used iPhones?
There are a lot of buyback companies popping up every day, so it is challenging to find the best deal. 
Let's see some of the top sites you can sell your iPhone online.
Firstly, there are some things to consider to potentially increase your phone's value.
Carrier
Almost all the iPhones are now sold unlocked, which means they are compatible with any voice carrier, text, and data. However, if you are holding an older iPhone, it might work with only a particular carrier. The original carrier of your iPhone can be found using the IMEI number. If your contract expired you should be able to unlock the phone through the carrier. Just give them a call and ask.
Also if your phone is still under contrack you will receive more money for a Verizon and AT&T phone rather than for Sprint, T-Mobile or other smaller companies.
Condition
The condition of your used iPhone matters a lot when you are selling it. The better condition the higher the price.
So, make sure you examine your phone for physical flaws like cracks and scratches. You should know if everything works if you were using the phone.  The buyer can also run some applications on the device to make sure everything is working fine. 
Generation
The products of Apple are categorized in "Generations" starting in 2007 with the iPhone 2G and all the way to the latest 11th Generation. Generally, more current generations of iPhones have more value than older ones. Considering the design and functionality iPhone 6 and newer still present value and people like to use them. Anything older is rather worthless as least in the US.
Here is the list of the sites you can sell your used iPhone to:
BuybackBoss
Buybackboss.com is another website to sell your used iPhone. They offer pretty good deals for used phones.
They don't only buy iPhones, they buy iPads, Samsung, iWatch, and iPods. This makes them versatile and rather popular.
No matter the condition of your iPhone, they allow you to pick the condition on the website and give you the best price to sell it. It does not matter if the device is used or new, excellent, or in poor condition. They buy it all. Even liquid damaged iPhones and with a broken screens can be sold on the website.
You only have to follow three steps on the website to sell your phone.
Firstly, you will have to enter the information of your device, and a 'quote' will be presented to you almost instantly.
If you are okay with the price they offer you for your phone, you will proceed to the checkout process and get a free shipping label.
Lastly, when BuybackBoss receive your phone, you will be paid immediately either via PayPal or check.
Decluttr
According to the statistics on the website, more than 5 million people have used the website and have sold their used phones and other gadgets on the website. This is because the process of trading on the site is easy, and their offers are also decent.
You will need to enter the details of your iPhone, and a price will be quoted to you immediately. You will receive a free shipping label in your email. Send your iPhone to Decluttr.com, once it is received, you will be paid either by direct deposit or PayPal the following day.
Swappa
You might prefer to sell your iPhone directly to a user. This can be done on eBay.com or on Swappa.com. It is a marketplace for tablets, phones, laptops, and many other gadgets.
You will have to create an account on Swappa site, upload your device details, set the price you want for your phone. Then just wait for someone interested in buying your phone.
You will have to upload a photo of your iPhone, this is to ensure you have the product you want to sell, and you are not a scammer.
Once your iPhone sells, you will get paid and have to ship the phone to the buyer directly.
Gazelle
It is very easy to sell your used iPhone on Gazelle.com. All you have to do is to find your phone model and carrier on the Gazelle website. Then you will have to answer some questions about the condition of your iPhone, after which you will receive an offer for the price of your phone.
Proceed to the checkout phase and to receive a free shipping label via email. When Gazelle receives your phone, they will inspect it to make sure it matches the details you uploaded. If it does not, you will receive a revised offer.  You will receive your money via an Amazon gift card or PayPal once they approve the order.
ItsWorthMore
ItsWorthMore.com is a buyback website with a high payout rate. Just like all other buyback websites, you will have to select the model and condition of your iPhone on the site. After which they will issue you with an offer. Once you accept the offer, your iPhone will be shipped freely for inspection, to make sure the phone is in the condition you stated on the website.
The inspection process can take up to five days. You will get paid immediately it is completed via PayPal, Zelle, or Check.